Snowbird Holiday Decor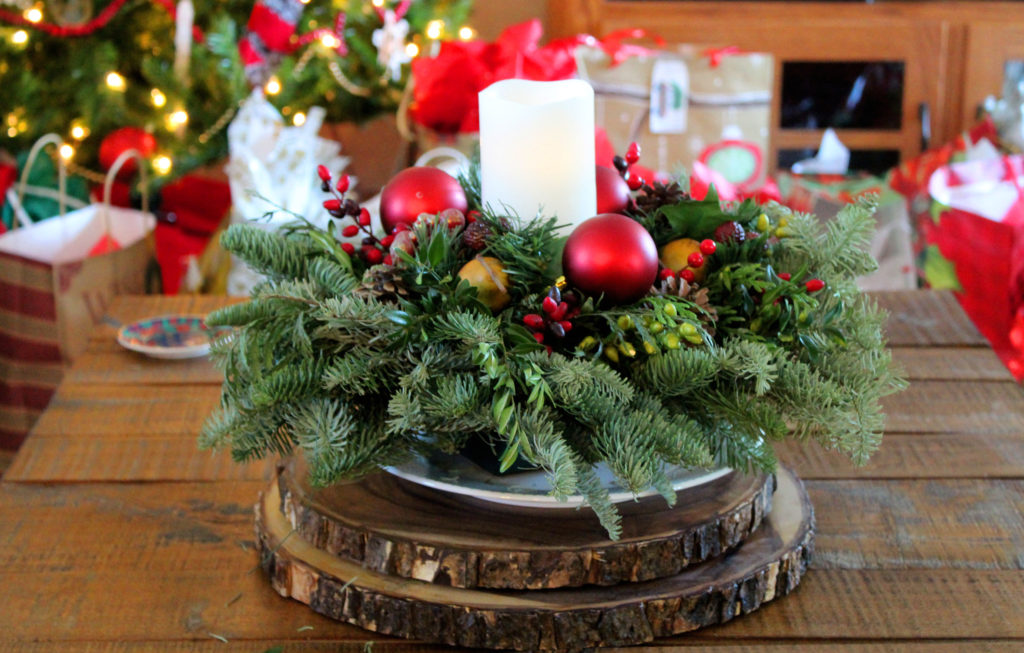 Snowbird Holiday Decor
High Impact, Space Saving Decorations for Your Snowbird Home
Snowbirds are notorious for lacking storage space in their warm climate homes, not only for everyday items, but especially for limited use Christmas and holiday decorations. Savvy snowbirds who are away for the holidays must get creative by maximizing their decor with colorful, big impact, multi-functioning items that can either be discarded or become compact when not displayed. The goal is to embrace the limitations of your snowbird home to bring out the best of your home. Likewise, snowbirds who don't migrate south until after the holidays can apply these same principles. After all, it's already stressful to decorate and host December holidays in your northern home, then pack up not only your holiday decorations, but your household so you can move into your Southern abode. Make your life easier by simplifying your holiday decor, wherever you happen to be located.
Big Impact Tips
Step One: Choose Your Color
--Choose one hard working multi-use color to make a big impact. Red is an excellent choice for Thanksgiving, Christmas, New Year's Eve and Valentine's Day. Blue works well for Hanukkah and New Year's Eve. Silver or gold are all purpose choices for Thanksgiving, Christmas, Hanukkah, New Year's Eve and Valentine's Day.
--If you want to add a second color to switch it up a bit, do it. Silver candle holders paired with an Earthy deep orange color scheme would look gorgeous for Thanksgiving and then switch to silver and burgundy for Christmas; silver and black for New Year's Eve and silver with red for Valentine's Day.
--Your color/s should be combined in various hues, shades, textures and finishes. As an example, choose velvet, satin, metallics and both pale and rich variations of your color/s.
Step Two: Emphasize Focal Points
--Determine your home's focal points and then place your most attention-worthy items on/near them. Your focal points are likely the dining room table, coffee table, kitchen and bathroom counter tops, a fireplace mantle, plus any areas of interest such as a nice view out the window.
--Feature the color/s of your choice to draw attention to your dining room table scape. Continue the color with your paper or cloth napkins, plates and cups, table runner or table cloth. It is acceptable to mix one all purpose cloth table runner with paper products. If you have enough space to bring / store cloth napkins too, even better.
--Place your color-coordinated gift bags and festively wrapped items so they become a featured decoration -- put them on end tables, in the middle of your table or under your Christmas tree (if you have one.)
Step Three: Accessorize
--Repeat the featured color throughout the main living areas with compact or disposable items such as ribbons, helium balloons and candles.
--Bring clippings indoors of evergreens, palm leaves and any green foliage as a living accent to your holiday decorations. Evergreens will drip sap from the cut end, so avoid placing the ends directly on the furniture.
--Flowing ribbons from the craft store can be added to the greenery as part of your table scape and placed on mantles, tables, book shelves, on the powder room vanity and anywhere you group holiday decor.
--Silk rose petals are a romantic touch for Valentine's Day, wedding anniversaries and New Year's Eve. Place them on your bed, dressers, night stands and in a bathtub filled with water. Silk petals are inexpensive and easily fit into a small plastic bag for storage.
--Colored or white lights on a string add a lot of festivity without a lot of bulk. Many snowbirds string lights around the railings of their balconies and patios. They can also be strung on the interior of your snowbird home if you can avoid using nails or anything permanent to hang them up.
--Purchase or make a living floral centerpiece for your coffee table, hall table and dining room table. Repeat the central color you chose for your theme.
--Inexpensive potted seasonal flowers from the nearest grocery or super center are beautiful for any occasion. Group them together for more impact.
--If you don't have a glass flower vase available in your rental unit (most don't), get creative and improvise with a colorful disposable cup or cut the top portion off a two-liter plastic soda bottle. It's easy to peel the label off, wrap it with a ribbon to disguise it and it will hold a significant amount of cut flowers without leaking. Use a rubber stamp and ink pad from the craft store to imprint your cup with a semi- custom design.
--Generally snowbirds who own their second homes may have space to store an artificial Christmas tree and wreath, but most snowbirds in an RV or rental home do not. Find other ways to mimic a Christmas tree without actually having one. Put lights, garland and a few favorite ornaments on a table sized tree or carefully decorate a potted plant instead. Clip branches that can be brought indoors, placed in a vase or vessel and decorated with small ornaments, garland and lights.
Step Four: Localize
--Have fun with regional flair to make your holiday space feel distinctively different than your Northern home.
--If you have palm trees, a nearby beach, boat, lake, river or bay, add natural elements such as sea shells, sand dollars, sand, native plants, plus miniature boat anchors, rope and anything else unique from your area.
-- Should your winter home be in an area with cactus, bring that element into your holiday decor.
--Locations anywhere near the Big Easy can reflect that in your decor with musical notes, saxophones, trombones, beads and fleur-de-lys.
--Western style hats, boots, bandanas, silver jewelry and turquoise stones and accessories are terrific for Texan and Southwestern style regional decor.
Your Community
--Luminaries are a beautiful and festive way to bring the holiday spirit into your snowbird community. If your area doesn't already do so, approach the neighbors and / or HOA or community management about starting a new tradition. Be mindful of safe practices and fire codes if you use traditional candles. Battery operated candles are always a great alternative to traditional candles.
"Leave a little sparkle wherever you go"
--Unknown
---
---