Power of Social Media Groups
HARNESS THE POWER OF SOCIAL MEDIA GROUPS
Timely recommendations for everything in your community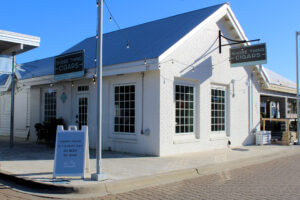 Social media groups that hone in on your specific interests are a powerful way to gain timely insight on the pulse of a community. By far the largest social media global giant is Facebook and within Facebook are special interest community groups such as "The Destin Life" which currently has more than 138,000 members, including me.
Group members post questions and other members post answers and opinions. Questions asked include:
--"Where is the best place to go for seafood?" (or burgers or steaks....)
--"What grocery stores will deliver to my rental?"
--"Where do locals go for breakfast?"
--"Are dogs allowed on the beach?" (or umbrellas, metal spade style shovels with handles or adult beverages...)
--"What are must-do activities in the area?" (include your age/s interests, skills, dates, number in the group, etc.)
--"Is the expansion of Highway 98 completed yet?" 
I'm continually amazed that even though there are many answers repeating some of the same places over and over, people still continue to add their own opinions and even more recommendations. It's astounding at times. One member asked, "Hey everyone, do you guys prefer the Destin Commons or Silver Sands outlet mall?" and received 84 answers within a couple of days. That's a lot of feedback for comparing one local shopping center with another two and a half miles away.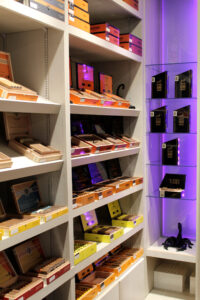 Even though some of the questions and answers are redundant over time, I always learn many new things while scrolling through. As an example, I never knew about St Nicholas by the Sea, a historical charming Greek chapel that was built in 1959 by the man who founded Frangista Beach in the greater Destin area of Florida. It is now on my to-do list for next season when we return to the area.
Years ago, I discovered the one-of-a-kind upscale, unforgettable architectural enclave, Alys Beach Florida via Instagram.
If we ever decide to go glamping, there's a "Fancy Camp" complete with on site 16' bell shaped tents, heating/cooling units, exterior lighting and Queen-sized beds that I found in the area via social media.
This past season, thanks to social media, my friends and I visited The Hub, a happening place on 30A in Northwest Florida that features live entertainment, shops and dining. It also is home to country music super-star, Luke Bryan's Shore Thing cigar bar, where we enjoyed a memorable afternoon. There's many more establishments and restaurants in our snowbird community that my husband and I have yet to try, but plan to because of the repeated recommendations by social media group members.
No matter what you are looking for, whether housing, activities, dining, entertainment, recommendations, history, traffic, weather updates, vacation photos and much more, joining a special interest social media group is very enlightening about a community. If you aren't sure of what to expect and are researching a new community, it's a great way to get timely information. If you're already part of a snowbird community, you'll find new information or something as simple as an old historical photo from long ago. 
---
"We don't have a choice of whether we DO social media, the question is how well we DO it.
"
-- Erik Qualman, American author and motivational speaker
---
---