Snowbird Destination Trends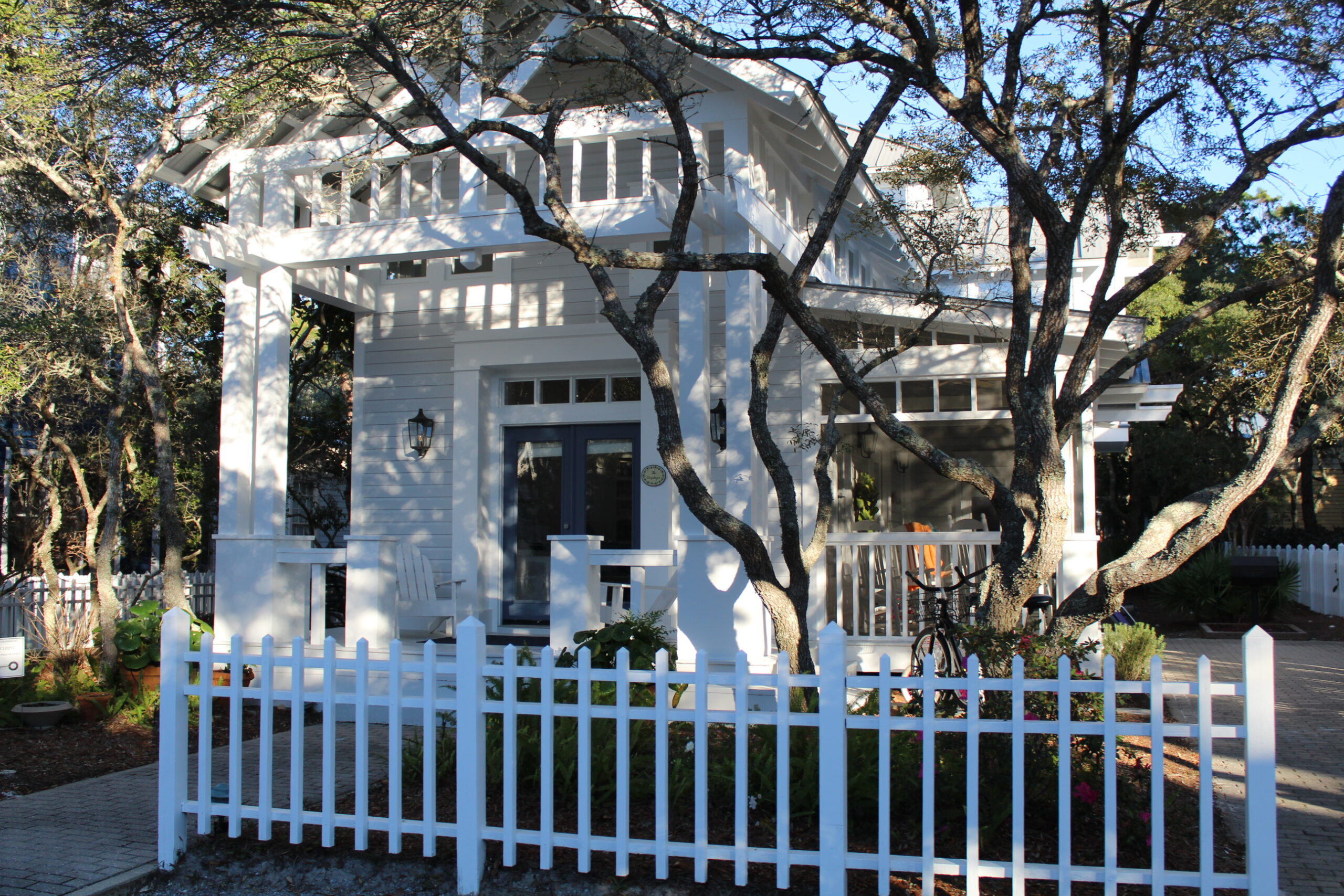 Snowbird Destination Trends
Considerations for Snowbirds and Zoombirds
What are the latest snowbird destination trends? I was recently interviewed for an article, "Boca Raton, Florida, Takes the Crown as Best 2021 Snowbird Destination" by Maria Gatea that was published in January, 2021 on STORAGECafé blog. The StorageCafé blog is dedicated to the multi-billion dollar self-storage industry, as well as all things related to moving and storage.
The extensive article discusses the most popular destinations and trends for snowbirds and their new counterparts, known as "Zoombirds" because of their ability to work remotely via apps such as Zoom. Other topics covered include the cost differentials for snowbirds coming from various Northern states; an analysis of the concentration of area attractions, such as proximity to beaches, golf courses and parks as well as the dramatic decrease in Canadian snowbirds for 2021 due to the pandemic. 
Statistics such as an area's average temps; proportional ratio of available vacant housing; cost of housing; safety-related indicators; the COVID-19 community vulnerability index; internet speed; availability of self storage and number of area attractions were compiled and evaluated. Ultimately, the StorageCafé article rated Boca Raton, Florida as the 2021 top destination of the "100 Best Cities for Snowbirds," which are published on the blog. As a whole, the state of Florida remains the quintessential destination for snowbirds, although Texas is noted for affordability and Arizona and California are popular for their area attractions and sunny climates.
The article also addresses the changing look of snowbirds as seasonal migration relates to the ongoing global Covid pandemic. Snowbirds used to primarily be retirees. Now, a new variation of snowbirds has evolved: "Zoombirds" are working remotely and their school-aged children are utilizing remote learning.
Recently, I was contacted by a reader who is a first-time snowbird who relocated from the Pacific Northwest to southern California and is considering a seasonal move to Florida next year. It's a major decision to choose a new winter location and looking at all options when choosing a warm weather home is an important step. Here are some of the top considerations based on the STORAGECafé blog article, as well as my own personal experience with temporarily moving our business from the Midwest to Northwest Florida for the past six years.
---
Destination Considerations for Snowbirds and Zoombirds
My husband and I recently moved into our southern home for the sixth time and already we have seen some dramatic changes in our beach community. We've noticed a lot more people on the beach and sidewalks than in previous years during this same time frame, which is the slowest season of the year. Quarantine fatigue is most certainly a defining factor.
A younger demographic is another change we've witnessed in 2021 with more families temporarily moving into the area. As an example, we took an evening stroll along the water and encountered a mom from Tennessee with her young son. They had completed remote learning for the day and were enjoying time at the ocean's edge. In prior years, that would be almost unheard of with the majority of children in school classrooms and parents at work.
Some migrants aren't necessarily moving to warm climates. Through social media, I discovered a high school classmate became a first-time solo Zoombird with a beautiful mountain home in Big Lake, Alaska that she found from an online travel site. She worked remotely and spent Christmas at North Pole, Alaska and also participated in amazing area attractions at Chena Hot Springs Resort including a visit to Aurora Ice Bar, a snow machine tour, mushing her own dog sled, an air taxi to Denali and an excursion to see the Northern Lights plus a tour of Aurora Ice Museum.
Before considering migrating to a new destination, ask these basic questions:
1. How will you get to your destination?
--If you fly, is a rental car in your budget?
2. Who will be migrating with you?
--Spouse/partner
--Children
--Pet/s
--Others such as extended family or au pair
3. What is your budget?
--Housing
--Travel to/from
--Vehicle/fuel
--Food/meals
--Entertainment
--Airfare, if applicable
4. What are your housing/space requirements?
--Type of home: single family, low or high rise condo, town house, park model, RV
--Number of beds/baths
--Parking
--Features such as elevators/steps, in-unit laundry, decor, balcony/yard, gated community, assigned or covered parking, etc.
5. What other factors will affect your choice?
--Distance from home, average temps, population density, Covid statistics, cost of living adjustments, internet, safety, shipping, proximity to a part-time job, health care, etc.
6. What is most important to you?
--A view, beach, mountains, lake, river, desert, golf, parks, fishing, restaurants, shops, area attractions, amenities, pedestrian lifestyle, type/size of community, family/friends, kid-friendly, etc.
---
Once you answer these basic questions, you can start working out a plan. As an example, if you've always dreamed of being a snowbird in Hawaii, but have a dog, spouse and two or three kids, it probably isn't going to work out due to the mere fact of getting there by air. Shipping a dog is problematic enough, and then adding the expense for airfare per person, housing, car rental and transporting your personal items to and from is probably too much. The cost of living in Hawaii is higher than any other state in the nation, which means your standard of living is likely going to be less than where you came from. A better option is somewhere you can travel by vehicle.
Many snowbirds end up in destinations with their counterparts from their home states. For example, Gulf Shores, Alabama and Northwest Florida and further south along the Gulf Coast is full of Midwesterners; the entire East Coast of the Carolinas and the coastal regions of the entire state of Florida are typically popular with East Coast residents, West/Central Northern states tend to travel to Texas and the West Coast residents typically migrate to Arizona and Southern California. Much of this is related to the interstate highway systems. Many migrants choose to go the most direct route to get to their destination. For us, 14 hours travelling in our vehicle with our dog is stressful enough, there is not much chance we would ever consider adding another 8 to 10 hours of driving to go to Central or South Florida, not to mention the higher cost for beach rentals.
Canadian snowbirds are the only ones that can be definitively tracked due to data collected by the government. For 2021, the pandemic has severely affected Canadian snowbirds who have been unable or unwilling to travel south for the winter.
Some snowbirds choose their location based on proximity to friends or family in the area. Our Northern neighbors have been meeting up in the Orlando, Florida area because that is where their parents also wintered. Now, this second generation of Indiana and Michigan families all own park models in the same community. We've also become good friends with a group of snowbirds who are neighbors in Illinois and ended up being neighbors in their southern homes because of the original couple who spent 13 years here.
Choosing your snowbird destination is personal and unique to each person. By prioritizing what you really want, it can help eliminate places that aren't a good fit. When researching potential southern communities, we found a beautiful single family home directly on the beach near Alligator Point, Florida, but it wasn't pet friendly. Another one was an amazing second row beach house on Cape San Blas, a barrier island of Florida, but it would have been a two hour round trip to get to the nearest shipping terminal, which was not going to work for our business needs. The third option was what I thought was perfect: a pet friendly elevated home on the beach with the bedroom, bath, kitchen, living room and deck upstairs and parking and a second bedroom located under the house for guests. And then it hit me, no way could our aging and ill Golden Retriever make it up and down the stairs five or six times a day, nor could we carry her. It was then that I sought and found a rental with an elevator, which meant an oceanfront low rise condo and not a beach house like we originally imagined. We've been in the same building ever since and it remains the best choice for us now and then.
---
This is an excerpt from the article and it sums up our goals, which are the same today as seven years ago:
"Our number one criteria is to be oceanfront with plenty of space for ourselves, our Golden Retriever and our business. Because we chose oceanfront property, the rate for our southern home condo is about three to four times more expensive than our primary home, so we offset that with a shorter stay. We chose Miramar Beach, which is part of the greater Destin area in Northwest Florida because it is a relatively easy 12-hour drive and beachfront rentals are not as expensive as further south," continued Lana Scherer.
--published by STORAGECafé blog, January, 2021
---
"The secret of change is to focus all of your energy not on fighting the old, but on building the new.
"
-- Socrates, Ancient Greek Philosopher
---
---