21 Considerations of RV Snowbirds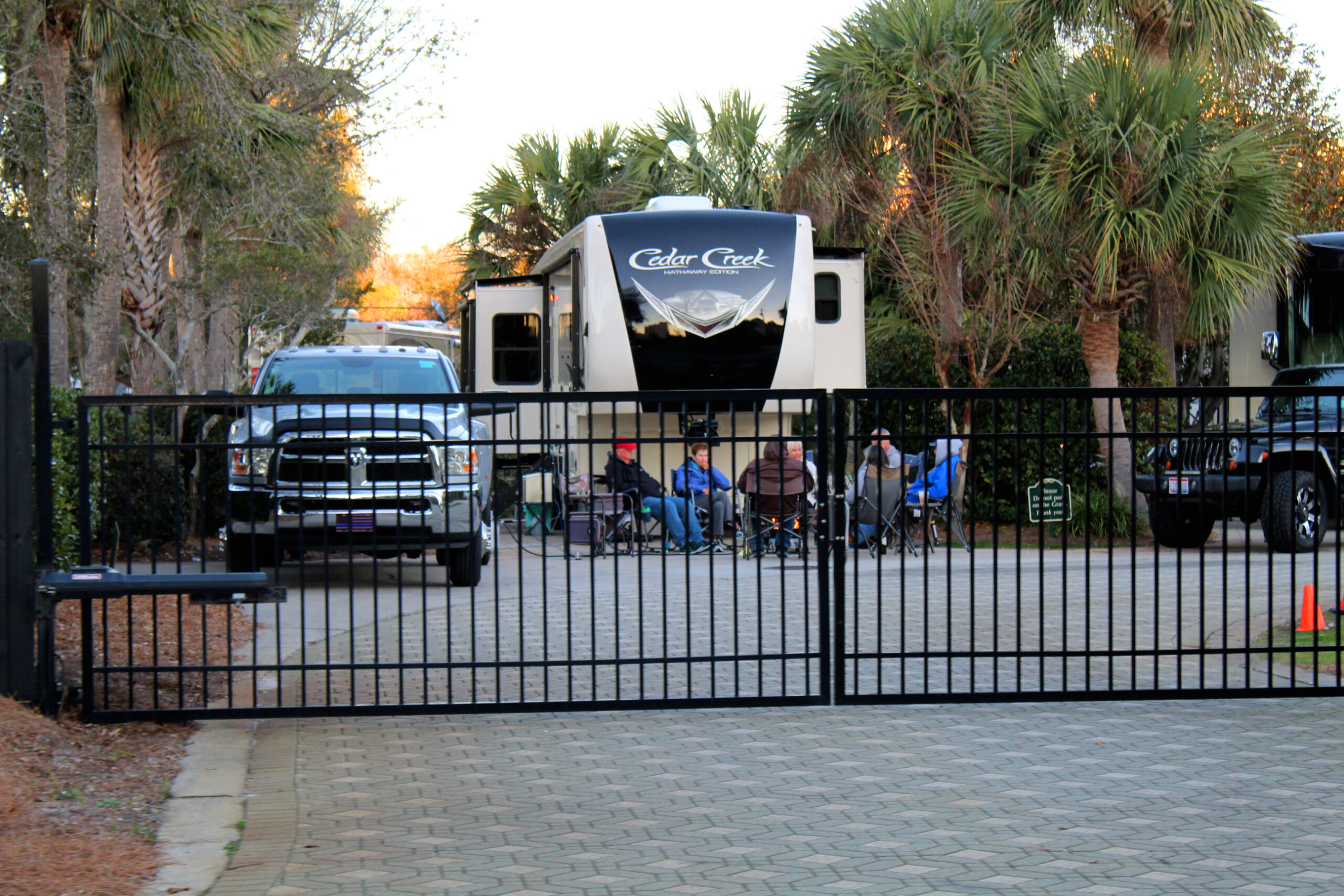 ---
RV Snowbirds
21 Considerations Before You Buy a Recreational Vehicle
---
Travel in recreational vehicles, known as "RV's," has always been a big thing, but with the 2020 global pandemic, it has grown in popularity even more. You don't even have to be a snowbird to envision life in a recreational vehicle. Families of all ages are exploring America in RV's for old-fashioned, adventurous road trip vacations the way it used to be. 
The obvious reasons for the camping surge include being self-contained in one's own housing unit to avoid the spread and risks of contracting Covid-19. However, there are numerous other examples of why RV's and snowbirds go together like sunshine and southern states. Recreational vehicles allow flexibility in travel plans, ownership vs. renting a place and control over one's environment. No one but you need come and go from your RV or decide when and where you want to be. However, there are serious considerations before making a purchase and hitting the open road. There's a huge difference between a week in an RV compared to an entire winter. 
RV's can be very expensive to own and operate; therefore, a realistic budget is essential. However, there's much more to mull over before jumping into the RV lifestyle. I've segmented into categories to make it easier to weigh the pros and cons.
---
RV Dreams vs. RV Reality
Many people envision how they think their life in an RV would be, but actual extended time living in an RV are two entirely different realities. The best cautionary advice I can offer is try it out first before making any sort of commitment.
A neighbor once told me she and her husband planned to sell their 3,500 square foot home, get rid of their possessions and buy a recreational vehicle so they can travel the country like they've always dreamed. Warning bells went off when I learned they had zero experience with the RV lifestyle. They did sell their home, but a drastic lifestyle change to this level is never a good idea without trying it out first.
RV dreams and perceptions: Life on the open road exploring the country, meeting new people, enjoying a variety of beautiful scenery, uncrowded, spacious private campsites with quality amenities and freedom!
RV reality: Compact interior space, lack of storage, tiny galley and bathroom, limited miniature appliances, laundromats, emptying the sewage sludge, and the sights and sounds of neighbors with not much space in-between rigs.
Life on the Open Road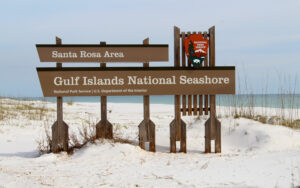 When I was a teen, my family traveled the country in several different styles of campers. We spent summer vacations on the road anywhere from one to three weeks at a time and visited almost all of the major national landmarks. It was fun and exciting, yet it cured me of ever wanting to adapt the lifestyle. I know an RV is not a good fit for me, so I'm sharing my extended family's
experiences. Everyone has different objectives, needs and skills and must prioritize their own wishes.
Before becoming snowbirds, my in-laws were considering purchasing property vs. the flexibility of being able to move around different areas in an RV. Since then, they have tried out several options including purchasing several 30 foot trailers, a motor coach with slide outs, a fifth wheel with slide outs and most recently, renting a park model in southern Florida. Each has pros and cons.
Before getting too swept up in your RV dreams, determine if you and/or your spouse or partner are comfortable driving the rig of your choice.
Can you drive an RV?
Most people don't have professional driving experience. It certainly is a very helpful skill, yet you may not have thought about the need for a commercial driver's license, which may be required even for non-commercial vehicles. For recreational vehicles with a Gross Vehicle Weight Rating (GCWR) over 26,000 pounds including a towed unit with a GVWR over 10,000 pounds, a commercial driver's license (CDL) is required in the United States per federal and state law.
Gross Vehicle Weight Rating (GVWR) includes the maximum safe weight for travel which includes:
--The empty vehicle
--Passengers
--Fuel
--Cargo
--Accessories
--Tow trailer
--Tow vehicle if applicable
If you are not comfortable with the thought of safely maneuvering your travel trailer or motor coach through the terrain and weather conditions to arrive at your destination, this is probably not the best choice for you.
Along those same lines of thought, are you mechanical in any way? Having an interest and ability to make accurate technical assessments and small repairs are very helpful skills for RV snowbirds.
Health issues such as impaired vision or back pain make driving an RV even more daunting. No one is aging backwards, so don't forget to think about how many years you will be able or want to drive and set up your rig. Not only that, but can you and your spouse easily get up and down the three to four steps to the door of your trailer or motor coach? Plus several more steps once inside the motor coach? It's enough to get safely in and out without the added burden of lugging groceries, pets, luggage, and laundry.
---
Nine Point Check List Before You Rent or Buy an RV
Budget/Expenses
As with just about anything, budget sets the tone for what you can lease or purchase. If you aren't sure which direction to go with the size and type of RV, rent a unit similar to what you are considering for a shorter term prior to departing for an entire season. Love or hate it, you'll soon know how you feel. A candid conversation with your financial advisor/s is smart before making any permanent decisions. Do not get in over your head because used RV's will more than likely lose value if you try to resell them.
Size/Type of RV
Look at the options from top to bottom: Motor coach? Trailer? Fifth wheel? New? Pre-owned? There's a wide range of prices depending on your criteria. Surprisingly, I found web sites offering used trailer campers for around $5,000 and decent-looking used motor coaches for $75,000. These options are not going to have the amenities you may be dreaming of such as updated decor, modern furniture, slide-outs and an in-unit washer and dryer. If you're looking for a spacious new RV, the prices will be reflected accordingly and this is where you should compare the costs and benefits of owning a recreational vehicle versus owning a condo, park model or second home.
Driver/s
Who will be driving the recreational vehicle? Is the driver comfortable with parking; backing up and maneuvering tight spaces such as small fuel centers in rural towns; mountainous terrain; heavy traffic and foul weather situations? Can the driver pass a CDL test if needed? If there will only be one driver, how many hours is realistic for each day on the road? The larger and heavier the RV, the longer it will take to get to your destination. If there's only one driver and that person doesn't feel well, will you be prepared to shelter-in-place until able to resume again?
Vehicles
A trailer home is typically pulled by an appropriately matched pick-up truck. This is great for being able to leave the trailer at your RV park to run errands as needed. Motor coaches need to tow a small vehicle for snowbird purposes because no one wants to have to tear down their camp site just to run out for groceries in their motor coach. If you don't already own a small towable vehicle or pick-up truck, add that to your budget and don't forget to factor it into the fuel efficiency and GVWR.
Over the Road Travel Costs
Fuel, toll roads, weigh station fees, food, lodging, maintenance and more should be thoroughly accounted for. The more weight and wheels on your RV will add to the cost of the tolls and weigh stations and it can also affect the lot rental rate at your destination. Fuel efficiency isn't typically on my mind when I drive around my city, but it certainly would be if I'm driving a motor coach across the country and back.
Lodging En Route
To the inexperienced RV snowbird, it may not be immediately obvious that when you travel to and from your winter destination, there will likely be a need to stay somewhere en route at least one or two+ nights.
Option A is to stay in your own RV, right? Simple enough. Except you are road weary and campgrounds are not necessarily easily accessible from a major interstate highway. If you book a place or park in a rest area, it will be necessary to either set up your RV or camper, then tear it all down before hitting the road again. Or do without the full hook-up and spend days on the road without access to electricity, water and sewage. Depending on your RV, experience and the type of site, it can take anywhere from 15 to 75 minutes just to set up.
Option B is to stay in a hotel, which adds to your costs, and the parking lot needs to be able to accommodate your recreational vehicle. Make sure the hotel is pet friendly if you have your fur baby with you. Option B is what my husband's family chose to do for their three day trek from Northern Ohio to the southern border of Texas.
Travel Routes
What kind of travel route will you be taking? In theory it sounds great to meander to and from your snowbird destination, taking side trips to see the charming sights. In reality, can your motor coach make it to these side trips? Most people wouldn't even attempt to drive a 30 foot trailer or motor coach too far off the main highway if not entirely confident the road conditions would accommodate it. Some remote areas of the country, particularly in Southwestern states don't have travel plazas every 50 miles. Can your RV rig make it between fuel centers in less populated areas?
Mechanical Issues
Prior to departure, you should have your RV and tow vehicle thoroughly checked out by a qualified technician. However, if you have mechanical problems en route, will you be able to get your rig serviced within a fairly quick timeline? Parts can be tricky to get, but that could be the least of your mechanical problems. Getting a "tow" to a travel plaza, finding a qualified mechanic with proper diagnostic technology and a place that is open on the weekends or late at night may not be readily available. No one ever has flat tires or mechanical problems when it's convenient.
Storage in the Off Season
Do you have a place to store your RV in the off season? If you live in a city or neighborhood with a restrictive homeowner's association (HOA), storage costs will add to the budget. Rural residents have an improved chance to park their unit on their property if they have the acreage or out buildings to accommodate their home on wheels.
---
The Snowbird RV Lifestyle
RV Communities
What kind of RV community do you envision? Mountains? Desert? Woodland? Open sky? Lake? River? Beach? What about the size of the place? Small and intimate? Large and varied? ADA-accessible sites? There's many options available at several price points.
Truthfully, I thought renting space with any sort of beach or ocean view was a long shot, but an online search shows it is available for a price. In Northwest Florida not far from Destin, there is a large resort community, Camp Gulf, with 16 lots for recreational vehicles to stay right on the sand of the beach. Amazing! This year, they advertise a winter monthly rate of approximately $1,325, which is not cheap, but I didn't even think it was possible to camp on the beach. Of note, beach lots at this resort do not permit dogs due to local health regulations.
Read the online reviews. You can learn a lot from the comments for any given RV community and it's an eye-opener. Everything from comments about the management style to the size of the pool, maintenance noise in the early mornings as well as nearby amenities, it's all out there. If the same complaints keep coming up, look into it further and find out if the recurring problems have since been addressed.
Much of the appeal of RV communities is the network of residents of the community. If you plan to stay awhile and develop friendships, choose your community wisely. If you prefer traveling to many places for shorter visits at each one, you can try out a variety of communities without too much emotional investment.
Rates/Terms/Discounts
With the current global pandemic, reservations are high in demand, so plan accordingly. Many communities offer winter rate discounts if you book multiple months. Read the fine print, it isn't uncommon to require your rig be onsite by January 1st to qualify for monthly rates through the month of May if you plan to stay during the most popular dates.
Rates and cancellation terms are important to be aware of. Read the policies, terms, deposit, add-on fees, tax rates and penalties carefully. Your rate may be charged based on the date of arrival, not the date advertised at the time of your reservation. Don't assume your rate is locked in unless your signed contract specifically says it is. Most places will not offer a refund for departing ahead of your paid date and you may be penalized or unwelcome to come back if you do not depart on time.
This may come as a surprise, but the age of your RV may cause it to be excluded from some communities. There may be restrictions on how many people are allowed per lot (ie, two) without incurring additional fees. Only one additional vehicle is typically allowed per site. Failure to comply with the rules could result in a hefty fine and/or removal from the park without refund. Many communities state on their web sites that they strictly enforce the rules.
Keep in mind, even with winter rates, your lot rent can run as much as $1,500 per month for an RV community such as Geronimo RV Park, in Miramar Beach Florida. Per their web site, their community is affordable and this may be in part because there is no onsite pool, rec room, gym or playground and it is about a 7 to 10 minute two-block walk to the public beach access. Daily rates for September 2020 through January 2021 at Geronimo are shown as $72 for a full hook-up, paved pull-through site.
Military, AAA and other discounts may be available in the off-season, but don't expect discounts during prime season other than possibly a 3% cash discount.
Community Amenities
Many consider the perfect RV camp site to be shaded, spacious, paved, private and level with access to full hook-ups. Generally, quality amenities are preferred vs. quantity.
What amenities are important to you? Onsite laundry? Onsite sundries store? Clean, modern restrooms? Full hook-ups? Cable and high speed wi-fi? Security such as a gated community? A heated pool? Hot tub? Club house? A beautiful, shady, flat lot with landscaping? Community organized social events?
Regarding the greater community, do you want access to golf? Tennis? Biking and hiking trails? Shopping? Restaurants? Entertainment? Grocery stores? Fuel centers? Craft breweries, pubs and wineries? Parks and waterways? Hospitals? Churches? Banks?
Think about the activities of your daily life, how you like to relax and what is most important for the community amenities that will work within your budget.
Pets
Not every camping community allows pets. Or they may restrict pets to the type, breed, number and size/weight. Do your homework before you arrive so there's no surprises. Is there adequate space for your pet? Can the pet easily climb into and out of your rig? Onto your bed and the furniture? Is there space for the pet to stretch out and sleep? If pets are stressed, they won't do well and likely neither will you.
Pets should never be left unattended in an RV for more than a few minutes, there's too much that can go wrong with AC or the power going out and temperatures can quickly increase to unsafe levels.
Small Spaces
Can you live in a 200 square foot space for one, three or six months of the year? This is a big issue not to be taken lightly. Think about it. Perhaps you like to hang out with the neighbors, stay up late, watch TV and sleep in and your travel companion likes to retire early and get up early. This may work fine at home, but in a small space, it's not so easy since it's harder to get away from each other. Sharing one small sink, shower and commode in one tiny bathroom is another huge adjustment.
Small spaces can bring couples together, but it can also heighten frustration and tension. If the weather is inclement for a period of days or weeks, will being indoors all the time drive you crazy? On TV, they try to make tiny houses look appealing, yet no one ever says what the success rate of actually living in one is for more than a month.
Parking/Visitors
Most RV communities offer parking for your motor home or trailer plus one vehicle. Guests and guest parking are typically restricted and some places also restrict the number of people permitted to stay on a camp site. For snowbirds, this is less likely of a concern unless you decide to host friends and family from home.
Storage
Boats and RV's require the most creative storage due to necessity. Hooks, pegs, Velcro® and other organizational gadgets help maximize space, as well as multi-use functionality of your cargo. Much thought should be put into how and what should be packed with only the most hard-working items to be included. Items must be able to be secured when in transit for safety and to prevent breakage. Child-proof locks are the norm on cabinet doors. If you are lucky enough to own a unit with a small closet and under-the-bed dresser drawers, there won't be much space for clothes or shoes as in your northern home. If you typically keep shoes, laundry, a pet bed and other things on the floor, you'll probably be tripping over them in your recreational vehicle.
Cooking
Many people eat out a lot and this is a viable option for many RV snowbirds who live in a community with plenty of options. For those who primarily cook their meals, it's a huge consideration. Tight counter space and storage, plus limited compact appliances such as a range and refrigerator make it very difficult to prepare meals the way you would in a traditional home. More frequent trips to get supplies need to be factored in.
Outdoor life is a major part of the RV lifestyle, and that includes cooking over an open campfire or grilling on a camp stove. Picnic tables provide functional dining space that often is in short supply indoors. If your plans primarily include outdoor cooking to free up space and keep the heat out of the interior, inclement weather is not ideal. As mentioned before, are you able and willing to take food, supplies and dishes up and down the steps each time you prepare an outdoor meal?
Do you mind washing dishes by hand? If not, good, but it's another consideration of preparing meals in your recreational vehicle.
Sleep
On what kind and size of bed will you be sleeping? If you and your spouse are accustomed to separate bedrooms because someone snores and/or has a CPAP machine, can you make it work with a shared double or queen-sized bed? It's almost unheard of to find an RV with a king-sized bed unless it has slide-outs. Tall people need to make sure the bed is long enough to accommodate them. The mattress and hopefully box springs need to be reasonably comfortable.
Motor homes with the bed above the cab present challenges such as climbing into or out of it, as well as making the bed or changing the sheets.
If your RV has air conditioning, are you able to sleep with the possibly loud hum of the AC running all night? AC in RV's tends to be difficult to evenly regulate, so you may alternate between being too hot or too chilly. If your RV doesn't have AC, are you able to sleep in a hot, humid or stuffy environment?
One more important aspect to sleeping in your RV, if it isn't completely level, it isn't much fun to feel like you're going to roll onto the floor or into the wall.
Cleaning/Laundry
Brooms, mops, hand-held vacs and disposable paper towels are the norm for recreational vehicles. Laundry is typically accomplished at an onsite or nearby laundromat, but some motor coaches have very compact stacked washers/dryers in them. Everything, including leaves, dirt and mud, tends to track into your RV at a more noticeable rate when the space is small. Do you have a plan of where and how you'll get the ocean salt or dessert sand washed off the exterior of your rig?
Security
What security measures are important to you? Some RV resorts offer gated access, but even with a gate, adequate security isn't a given. Besides obvious methods such as locking all of your doors and windows, keeping cash and valuables at home and/or out of sight and being vigilant, there's other strategies. Consider upgrading your standard locks and adding a camera system designed for RV's. Thoroughly check all state and local laws regarding carrying firearms for each state you plan to traverse.
Privacy
Privacy is another huge consideration, which I've listed last, but is by no means least of the priorities. Are you OK with living within earshot next to multiple neighbors in every direction?
For those who like the social life of RV communities, this is a fantastic benefit. There's a comaraderie that neighbors develop when living in close quarters. People get to know each other much more easily, share meals, experiences, stories and gain a new network of friends who truly care about each other.
However, the flip side is maybe you don't want to wave "hello" or have spontaneous drop-in visitors when sitting in your lawn chair reading a book. Worse, maybe there's a barking dog or a loud neighbor -- or perhaps you are the loud neighbor -- who becomes annoying. If you are having a heated disagreement with your spouse, are you both able to keep it off the radar and not raise your voices?
Seek Additional Input for an Informed Decision
Before jumping into the snowbird RV lifestyle, seek input from others who have experience and read everything you can find online and from other sources. Many RV snowbirds absolutely love the sense of adventure, the freedom and the social connections. They are passionate and willing to take chances. If this is you, consider giving it a try. If it isn't a good fit, you can always make adjustments, such as eventually moving into a park model, traditional mobile home or even a condo or single family home. But you'll never know until you try.
---
"Home sweet motor home."
-- Unknown
---
---