Cook Like a Pro: The Basics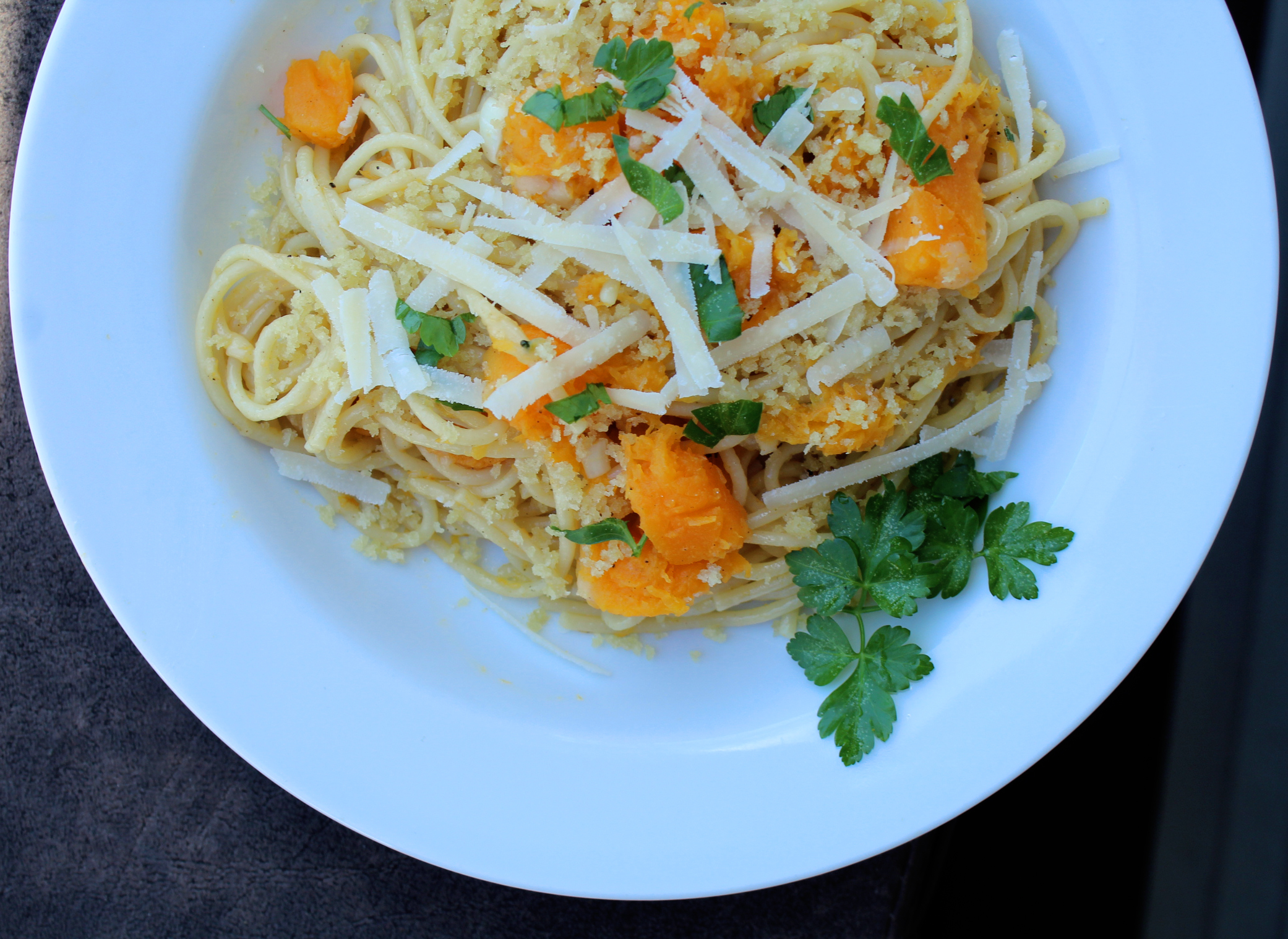 Cook Like a Pro
The basics of cooking like a professional chef
---
When it comes to cooking, I've found that snowbirds fall into two groups: the non-cooks and the foodies. I consider myself a foodie and am guessing the non-cooks focus on pre-made meals and food they can assemble, heat up or purchase from a drive-through, delivery service or carry out kind of place. I have many snowbird friends who fall into this category for one reason or another. 
I didn't start out as a foodie, although looking back it seems inevitable. From a young age, I was taught how to cook by my mother and grandmothers because it was a necessary survival skill. I learned to prepare and serve family meals every week starting at the age of 11 because my parents had full time jobs and their children were expected to contribute to the household by working in the kitchen. My experience was mostly based on learning a few basic skills to be able to follow hand-written recipe cards that were kept in a small file. On assigned cooking nights, my job was not only to plan, prepare and serve the meals on time, but to create meals that were nutritionally balanced, within budget with ingredients that we already had on hand and not a repeat of what someone else already recently served. It was a lot of responsibility, but I learned that eating well is rewarding and preparing food to enjoy with others is comforting and worthwhile.
As an adult, the evolution of television shows on networks dedicated entirely to food and cooking intrigued me. I became a huge fan of the shows that explained and cooking techniques plus so much more. Tantalizing new recipes were readily shared on the shows as well as flavor combinations and terminology that I didn't even realize existed. My vocabulary and knowledge of cuisine increased to the point that some family members, such as my dad, had no idea what I was talking about. As the years went by, I was inspired to take local cooking classes with a variety of talented professional chefs as well as food enthusiast instructors. The classes included techniques and recipes featuring hors d'oeuvres, soups, salads, mains, cocktails, desserts and foods of other cultures such as Cajun cuisine and the foods of India, South America, Italy, France, Thailand and Japanese sushi. The primary difference of watching a tv show vs. in-person classroom instruction is all about being able to taste the results. I truly enjoy my cooking classes and look forward to each of them. 
Below is an overview of the very basics to cook like a pro. Once you incorporate the basic techniques, you can build from there. The key is to follow the basics. Every. Single. Time. Bon appétit!
---
---
Fresh, Quality Ingredients
Start with fresh, quality ingredients whenever possible.
Choose the freshest produce, fruit and perishables
Fresh herbs make a difference
If your budget permits, select better cuts of meat, such as ground chuck vs. ground beef for better flavor.
Fresh fish is ideal when possible
Properly store your ingredients until ready to use
Frozen white fish is acceptable, but I've not had good results with frozen slabs of salmon
Freeze ingredients that won't be used right away, such as meat
---
Know Your Flavor Combinations 
Tomato and basil; chocolate and peanut butter; sour cream and onion; olive oil with garlic or basil; apple and cinnamon; strawberries and bananas, salt and vinegar; lemon and lime are examples of popular flavor combinations. Lesser known combos include bacon and brown sugar; cream and nutmeg; chocolate and hazelnut or coffee; sea salt (fleur de sel) and caramel or chocolate; pineapple and coconut; blueberries and lemon; teriyaki and beef; bourbon and brown sugar; strawberries and balsamic vinegar for example. "The Flavor Bible: The Essential Guide to Culinary Creativity, Based on the Wisdom of America's Most Imaginative Chefs" is a best-selling book and respected source professional chefs turn to for more extensive flavor combinations and ideas.
---
Practice "Mise en Plas"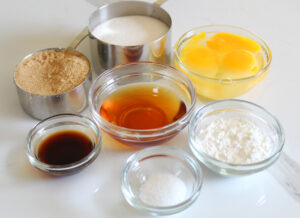 A French term that literally means "setting in place," Mies en plas (pronounced MEEZ ahn plahs) is a technique of gathering all of your ingredients, tools and equipment prior to beginning the food prep. Professional chefs do this to easily identify if all ingredients are acceptable and accounted for and thus they can assemble meals more efficiently and quickly. Pans, mixing bowls, knives and other tools and equipment are readied first and ingredients are peeled, cut, sliced, grated and measured.
---
Consistent Cuts, Slices, Dices  
Professional chefs go to great lengths to make consistent cuts, slices and dices. Use an appropriate good quality knife with sharp blades. If you don't already own a variety of serrated knives, a chef's knife and paring knife, it's a good investment for the home chef. You don't have to have amazing knife skills, but it does help. When preparing food to be heated, the pieces need to be similar in size so they cook evenly. If prepping salad or soup ingredients, the pieces need to be smaller than the fork or spoon so they don't flop over the sides of the utensil as it traverses into one's mouth.
---
---
Properly Heat Your Oven and Equipment
By properly heating your oven and equipment, it saves time but it doesn't save electricity and that's OK.
Preheat your oven in advance of starting the food prep so the oven is waiting on you, not the other way around
Preheat your stovetop skillets and pans
When the pans/skillets are adequately hot, add the water, butter or oil and adequately heat it prior to adding any other ingredients
---
Season Every Layer, Check and Recheck Seasonings
Seasoning every layer makes a distinct difference. One of my favorite chef instructors admitted that in the past, he didn't realize how much of an impact it has until he accepted a challenge to try it both ways. Now he religiously seasons every layer. Think of it like adding lotion directly to your skin vs. through a sweater. Absurd yes, but the point is made. When the food is warm, it will "grab" the flavor more than when cold, so it's important to add the seasonings before chilling the meat or food. If you plan to season, then chill the food, the seasoning will become more intense with time and colder temps. Always taste and adjust the seasonings to cook like a pro. Properly seasoned food does not need added salt or seasonings by your guests, it should be adequately flavorful when served.
---
Presentation, Presentation, Presentation
We eat with our eyes prior to the first bite. Restaurant chefs go to great lengths to make the food look appealing and use all kinds of methods to enhance the presentation. Presentation can make the difference of someone being willing to try an entree or passing it by even if it has the most amazing flavor. Until recently, I didn't realize foods such as sushi are prepared with presentation, rather than flavor as the overall objective. It never occurred to me that presentation could be more important than flavor. I prefer both, but to each their own. Thanks to the internet and social media, there are endless opportunities to enhance your presentation skills. Have fun, be creative and don't forget to use enhancements such as knotted bamboo picks, garnishes, tiny paper umbrellas and other flair for your beautiful, picture-perfect presentations.
---
"You don't have to cook fancy or complicated masterpieces -- just good food from fresh ingredients."
-- Julia Child, American Cooking Instructor, Author, and Television Personality
---
DISCLAIMER
The information contained in this website is for general information purposes only. We make no representations or warranties of any kind, express or implied, about the completeness, accuracy, reliability, suitability or availability with respect to the website or the information, products, services, or related graphics contained on the website for any purpose. Any reliance you place on such information is therefore strictly at your own risk.
In no event will we be liable for any loss or damage including without limitation, indirect or consequential loss or damage, or any loss or damage whatsoever arising from or in connection with, the use of this website.
Through this website you are able to link to other websites which are not under the control of Midlife Snowbird. We have no control over the nature, content and availability of those sites. The inclusion of any links or advertisements does not necessarily imply a recommendation or endorse the views expressed within them.
---
---