Flying Snowbirds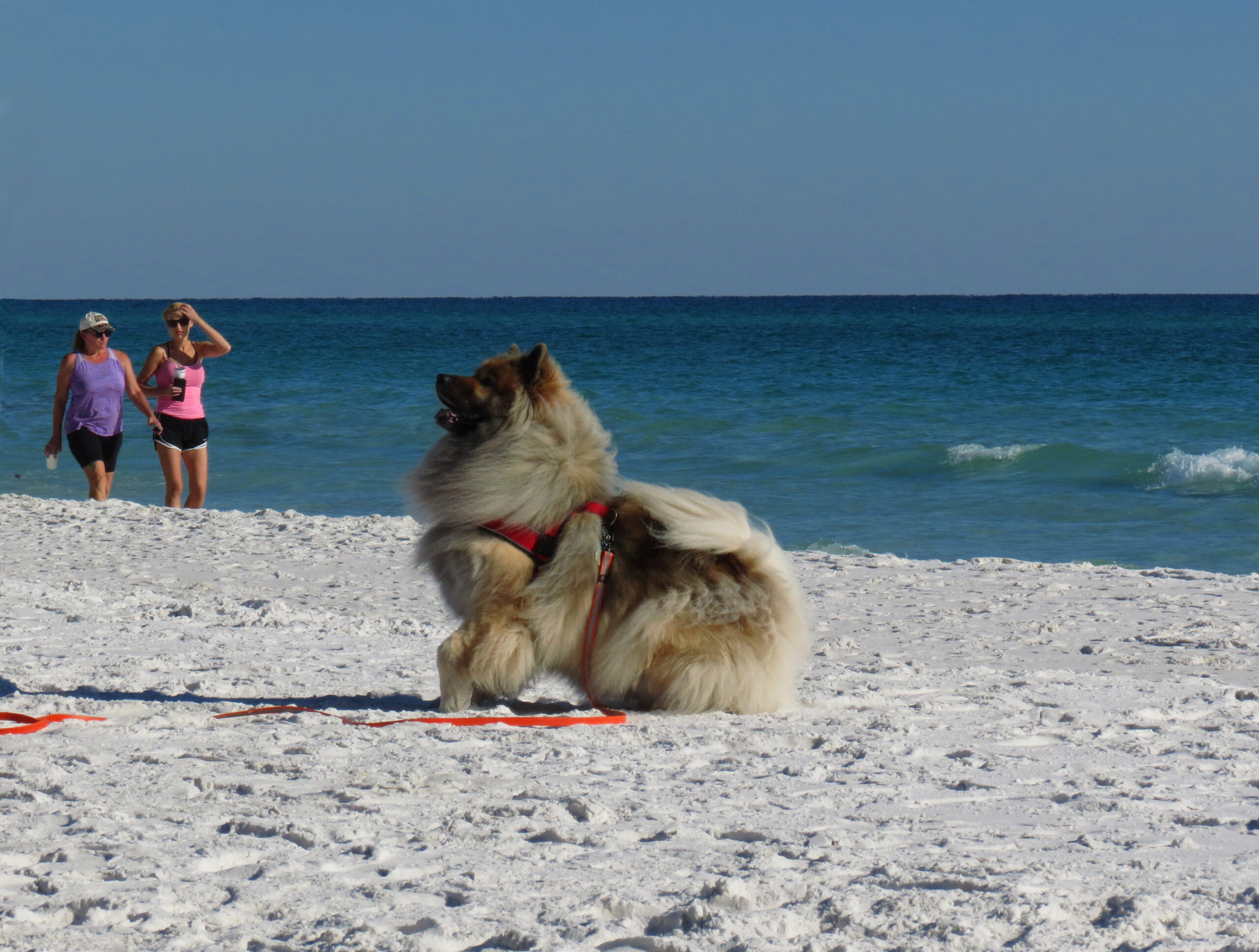 Flying Snowbirds
Are you a good candidate to fly to your warm weather destination?
---
Flying snowbirds are a bit of an enigma because they are much smaller in numbers around our snowbird community. However, small in numbers or not, there are basic considerations for future flying snowbirds. In many ways it seems like a great idea, but it's not without drawbacks too, which is probably why flying snowbirds are not the majority in my warm weather community. Snowbirds in the Hawaiian islands are a unique situation because everybody must fly there.
Below I will share the personal story of a special lady I met on the beach. She is inspiring for her independence as a solo snowbird who annually flies to her destination despite her health and financial challenges. Patti's story is both heartbreaking and heartwarming, which is why I feel compelled to share it. If you have personal experience as a flying snowbird, please reach out. I want to hear from you.
---
Are you a good candidate to fly to your warm weather destination?
Be completely honest and answer these questions for yourself and any travel companion/s, spouse, partner and pet.
Are you healthy enough to fly? If you require special assistance due to health issues, mobility and more, it's important to address it before going further with your plans.
Do you have recent experience with air travel? Not from five or ten+ years ago, things have changed a lot in the last few years.
Can you successfully navigate through the airport terminal/s and make any necessary connections for each leg of your journey?
Do you have enough physical stamina to fly? It's a very long process, is usually exhausting and that's if all goes to plan with no delays.
Can you comfortably fit into the seat? Seats are much smaller and tighter than in the past unless upgrading if it's available.
Are you able to adequately move from the front of the cabin to the back of the plane where the lavatory is located?
Do you have a pet that will be flying with you? Large pets must fly in cargo and all pets must pay fees and provide health certificates.
Can your pet realistically endure the duration of the trip mentally and physically? Be fair and know it's hard on them due to separation and added stress.
Are you able to pare down your necessary possessions to travel by air for an extended time away?
Does the price of the airfare fit into your budget? Check current airfare rates and prepare for sticker shock.
Do you have an effective plan to get to/from the airport in each of your communities? No one wants to park their vehicle at the airport for weeks or months at a time.
How will you get to your final destination? Is someone or a service available to pick you up?
What mode of transportation will you use for the duration of your stay in your snowbird community? Walk? Rent a vehicle or bike?
Do you have a contingency plan in the event of unforeseen travel delays? Weather, mechanical, work strikes and other unanticipated events may cause delays or cancelled flights.
If you are flying internationally, do you have all of the proper paperwork, current passport/s and other documentation?
Are you OK with less flexibility for changing flights? Some airlines only fly on certain days of the week and/or sell out their flights during peak dates.
---
Logistics, Logistics, Logistics
Snowbirds by nature must be very organized and savvy about what to pack or not. Flying snowbirds take it to the next level. There's three options for snowbirds who do not own a place in their warm weather climate: pare it all down to a couple of suitcases; ship boxes to/from your destination or store it locally when not there.
Renting space in a self-storage unit can work for repeat flying snowbirds. The keyword here is repeat. It is a challenge to make sure you can come back each year and get your things out of storage if you no longer plan or are able to return. Many snowbirds want to return only to endure unexpected health, financial, family or other problems. If a flying snowbird must become a road trip snowbird to retrieve their possessions, it can be an expensive financial and/or personal challenge.
Beware of accumulating too much stuff in your storage unit as well as the expense of a monthly unit. It is not by any means "cheap." Think it over before you decide if it's that important to you. If your annual cost of a storage unit is $1,000, are your stored items worth it?
Snowbirds who have their own place can certainly leave things behind and not have to bring it back and forth. When I say "leave things behind" that could also include a vehicle. However, if the vehicle will be parked outside, it can become damaged from weather or other trauma. Any vehicle that isn't driven for weeks or months at a time is very likely to require maintenance when you return.
I know of two couples in their early sixties who selected Hawaii as their desired winter home. They have no other choice than to fly there from the Midwest. After a few years, one couple stopped going due to the expense plus distance and bought a condo in the Punta Gorda area of South Florida. The other couple stays in Maui with her daughter and grandchildren for four or five months at a time. They bought a vehicle to use while there and leave it behind the rest of the year.
Flying international snowbirds come to the US for various reasons. One neighborhood couple is based in Germany with their dog, Cosmo, who flies to NW Florida in the cargo section of the plane. They met and married during his military career and now they spend extended time in Florida and Texas to visit his American family every season. Heidi said Cosmo does OK with cargo travel, he has made seven round trips since they adopted him as a puppy, but it's a major consideration for dog owners who fly.
---
Check Travel Rates and Dates
One huge disadvantage of being a flying snowbird is the loss of flexibility. The cost of airfare, fees and availability are at the discretion of the airlines. The best of carefully made plans can be upended in a matter of hours due to weather delays and cancellations. Direct flights are the best option for many travelers, but during the winter, many airlines reduce their direct flights because they aren't as popular as peak vacation season. If your departure city is not a major hub, you may have one or two connecting flights and layovers. This adds to stress, especially if there are delays.
Other airlines only offer flights on certain days of the week, which can create a domino effect for snowbirds who don't have flexibility to check in early or check out later than their booked dates.
Airfare rates during the holidays are always higher and snowbirds who return home during Spring Break can expect to pay more and that's if there's any seats available.
Air travel has become quite expensive. If you haven't priced tickets lately, take a look, the fees may surprise you.
---
Future Flying Snowbirds
My in-laws purchased a place in South Florida about two years ago. They have a medium sized older dog and are able to drive to/from NW Ohio. However, they realize at some point they will become flying snowbirds because of the distance from their primary home. When the time comes, if they have another dog it will need to be small enough to travel in the cabin with them. They'll also need to work out all of the logistical concerns of being flying snowbirds because "traveling light" is not exactly their current motto.
One of the biggest factors when choosing a snowbird community is how much it will cost and how will you get there. South Florida generally has warmer weather than Northern Florida, but the trade off is that comes at a higher expense as well as additional travel time. [Location, Location, Location: Peak Vs Off Peak]
Road trip snowbirds who become flying snowbirds will have adjustments and trade-offs to make. Our former Northern neighbors discovered exactly what this means when they transitioned. They fly direct on a budget airline to the Sanford, Florida airport near Orlando. However, they still have to make transportation arrangements to get themselves and their luggage to their park model home that's located about an hour's drive south of the airport. Let's face it, one of the main reasons my former neighbors became flying snowbirds is due to their age. Now they are relying on their snowbird community neighbors to be able to navigate Orlando traffic. It is an imposition on whoever the designated driver is and Dave and Diana have to organize their flights to work with their own schedule as well as the driver. At some point, a professional driver may be the best choice for their needs.
---
Patti's Heartwarming and Heartbreaking Story
One evening I was walking solo on the beach, taking photos of the sunset. Another nearby woman was also doing the same thing and we ended up walking and talking together. During the conversation we realized we were both staying at the same condo complex. The lady told me her name is "P - a - t - t - i -- Patty with an i." Right away I noticed she was different due to her speech, her physical features and she had an unusual gait. She walked with a laborious slant to one side and her brimmed bucket-style fishing hat was pulled kind of low. It partially hid her muscle disfigurements of her face and eyes.
Patti told me she is 67 years old, lives in Minneapolis and has been a solo snowbird for six years. She said she never married and has several great nephews and two cats at home. Patti explained she "walks all day" because she stopped driving 21 years ago. Patti had a stroke at the age of 45 and was diagnosed with Multiple Sclerosis at that time, also known as MS. She said she's probably had MS since her teen years and didn't realize it until the stroke.
Patti loves her snowbird lifestyle so much that she said "saves all of her money" from her $1,500 a month retirement and disability income so she can travel to the beach. Because Patti comes from Minnesota, she always buys trip insurance from the airline. One season her flights and accommodations became out of sync and she ended up departing Florida five days after she had to check out of her rental, so she stayed at an Extended Stay hotel. The change fee from her trip insurance covered the cost of one of the hotel nights. Patti's taxi fee from the airport to the beach is around $75 each way and if she needs to go anywhere during her time away, she pays for an Uber driver. She relies on deliveries as much as possible.
Patti confided she has a social phobia, but in her adopted southern community, "Everyone is so nice to her" and it eases her phobia. The beach truly does bring people together. As we said goodbye, we agreed we hoped we would see each other again. I went upstairs to write down Patti's story and reflect on how blessed I am. Thinking about Patti makes me teary, her story is heartbreaking. I can't imagine what she has to deal with every day just to get her essentials for daily living and yet she makes it work. I felt the 20 minutes I spent with Patti were especially inspirational and heartwarming because of her bravery to make a dream happen every year: to be a snowbird who just happens to fly.
---
"Life is a journey, enjoy the flight."
-- Unknown
---
DISCLAIMER
The information contained in this website is for general information purposes only. We make no representations or warranties of any kind, express or implied, about the completeness, accuracy, reliability, suitability or availability with respect to the website or the information, products, services, or related graphics contained on the website for any purpose. Any reliance you place on such information is therefore strictly at your own risk.
In no event will we be liable for any loss or damage including without limitation, indirect or consequential loss or damage, or any loss or damage whatsoever arising from or in connection with, the use of this website.
Through this website you are able to link to other websites which are not under the control of Midlife Snowbird. We have no control over the nature, content and availability of those sites. The inclusion of any links or advertisements does not necessarily imply a recommendation or endorse the views expressed within them.
---
---