Southern Cuisine: Shrimp and Grits Fest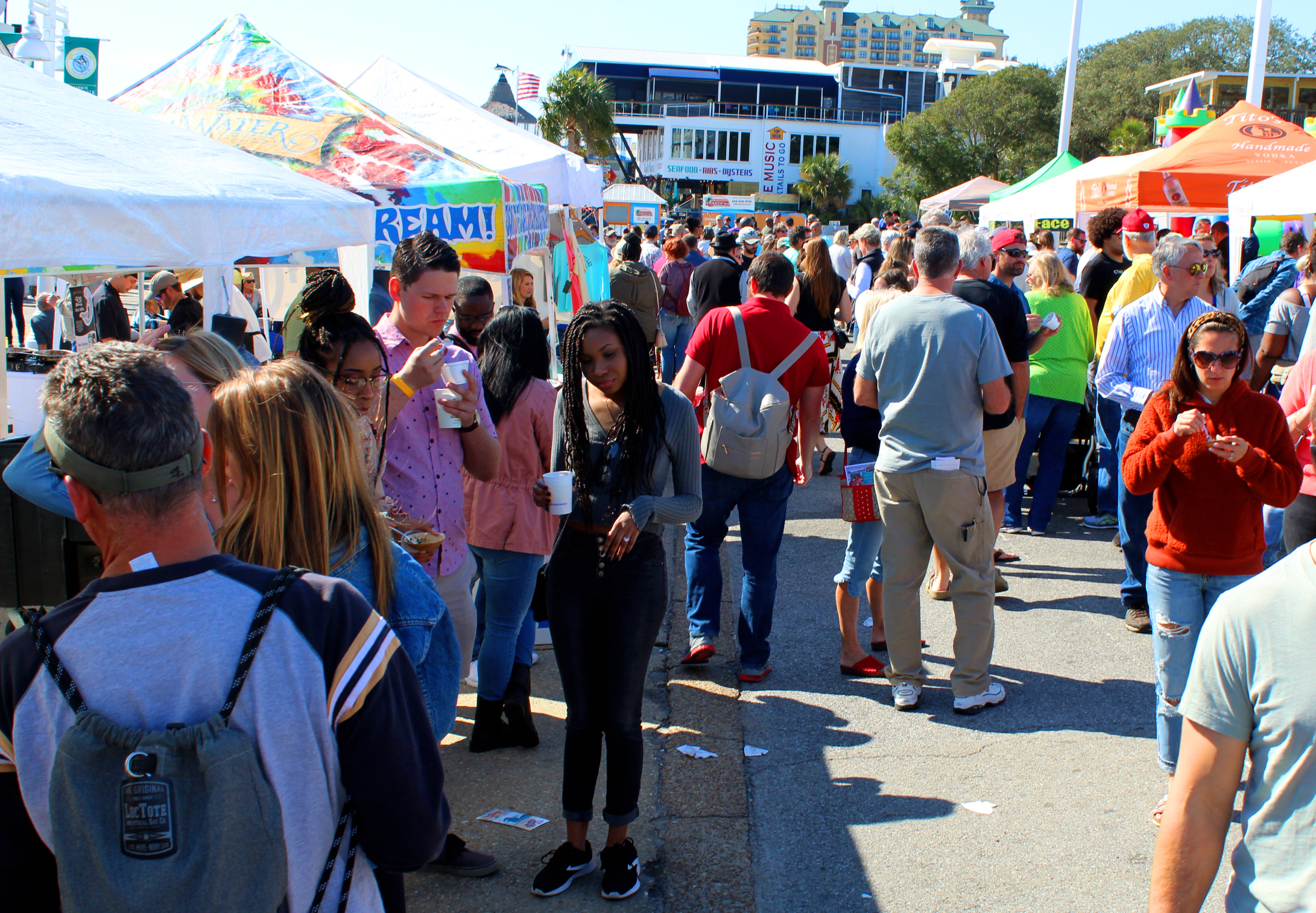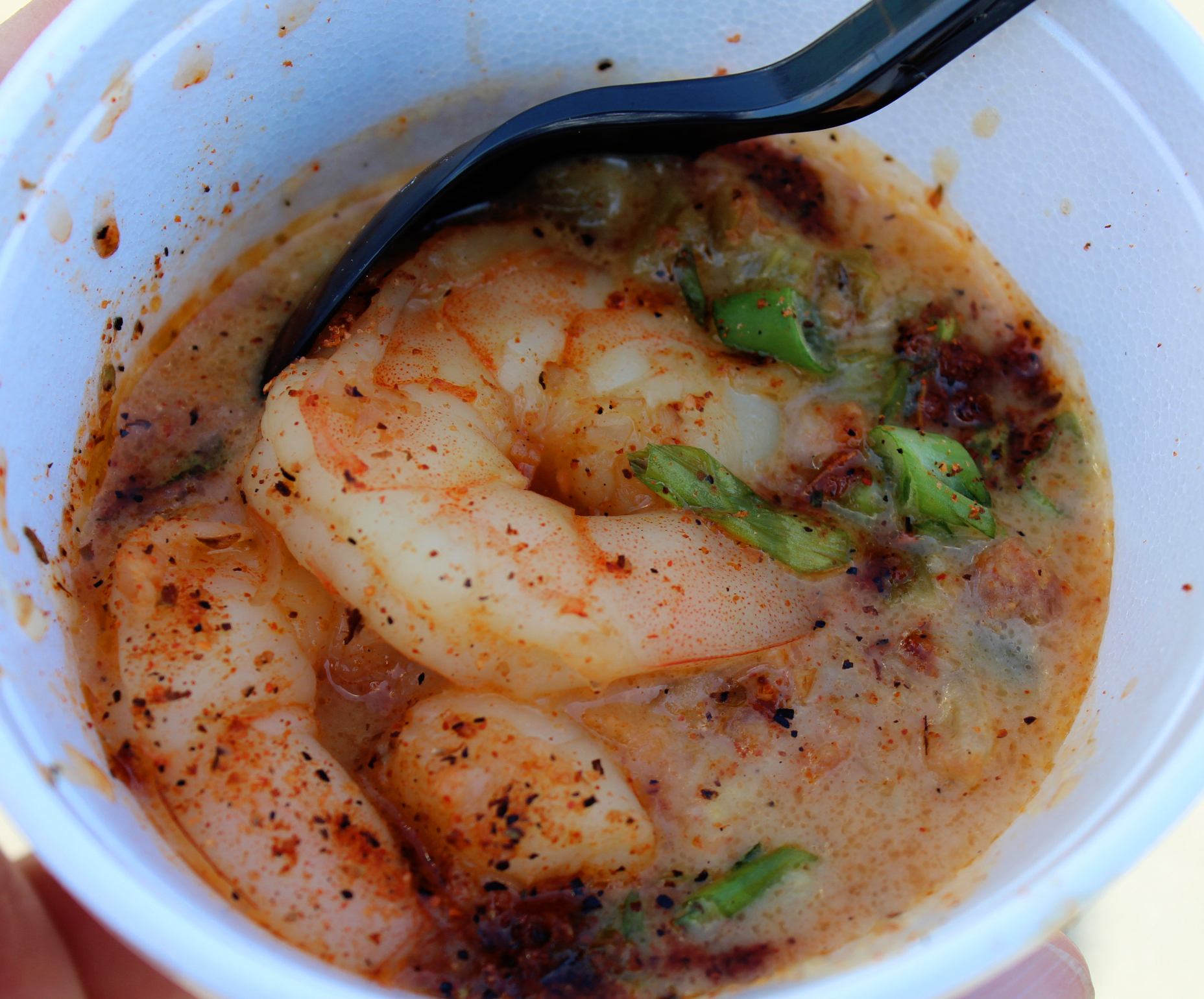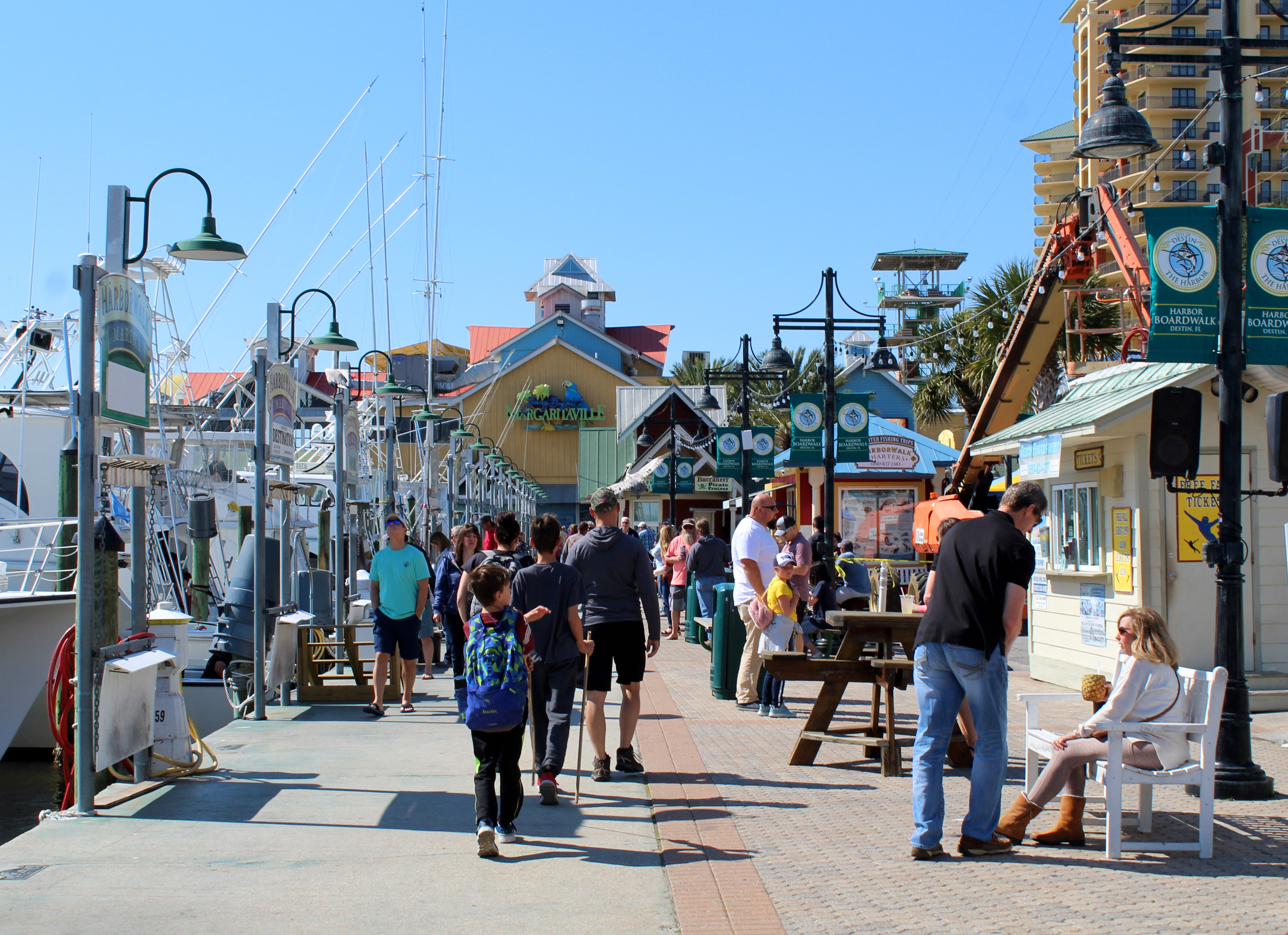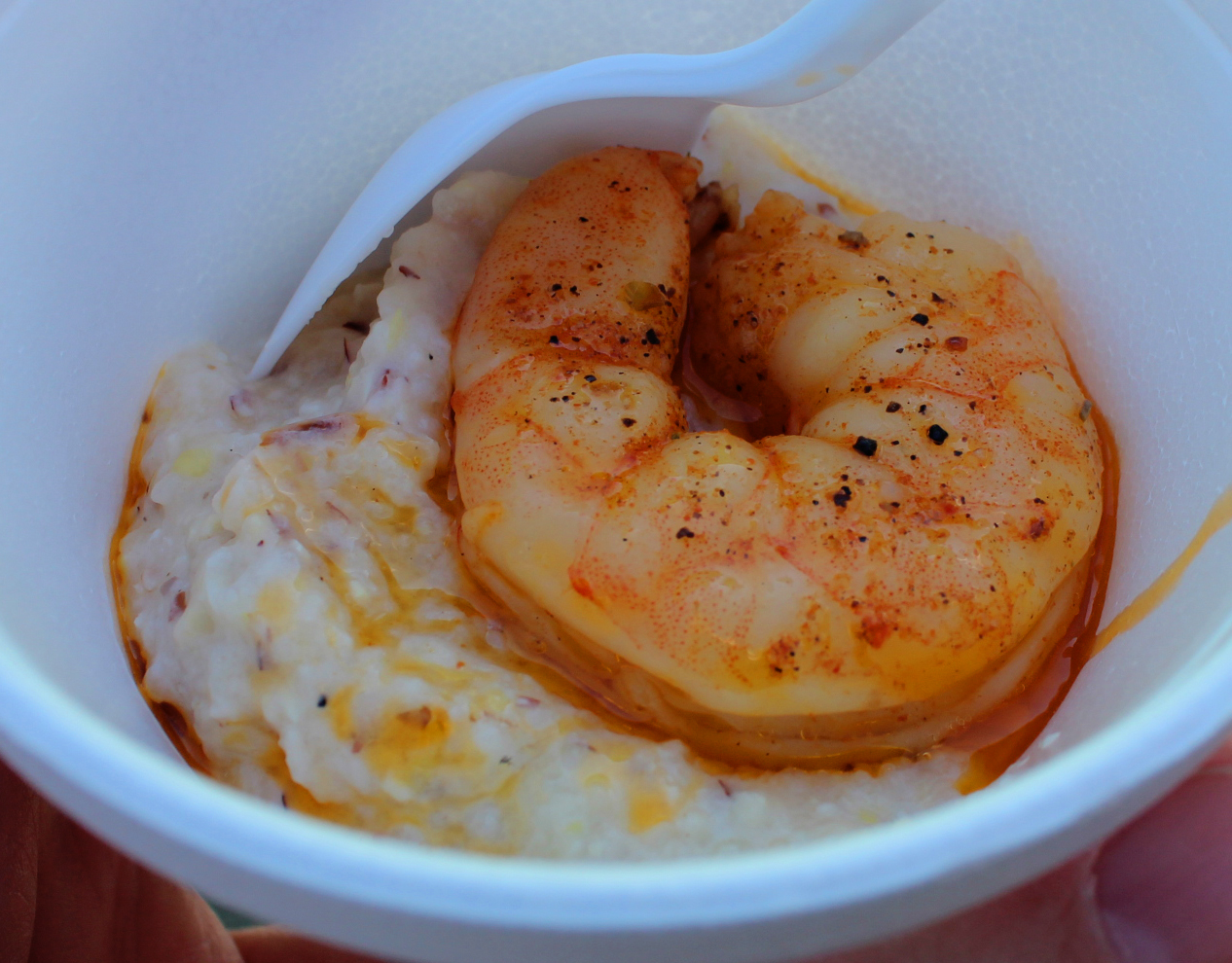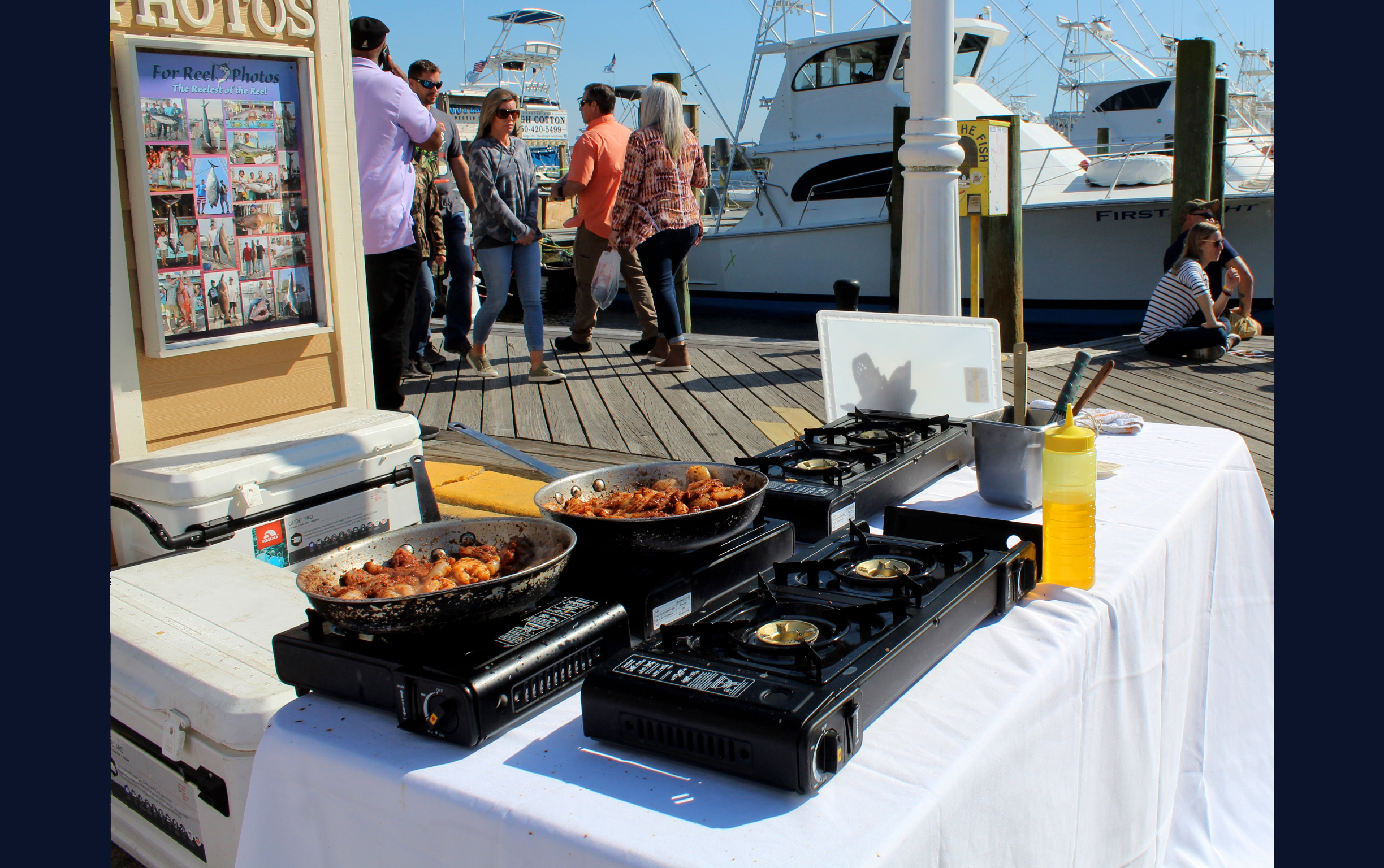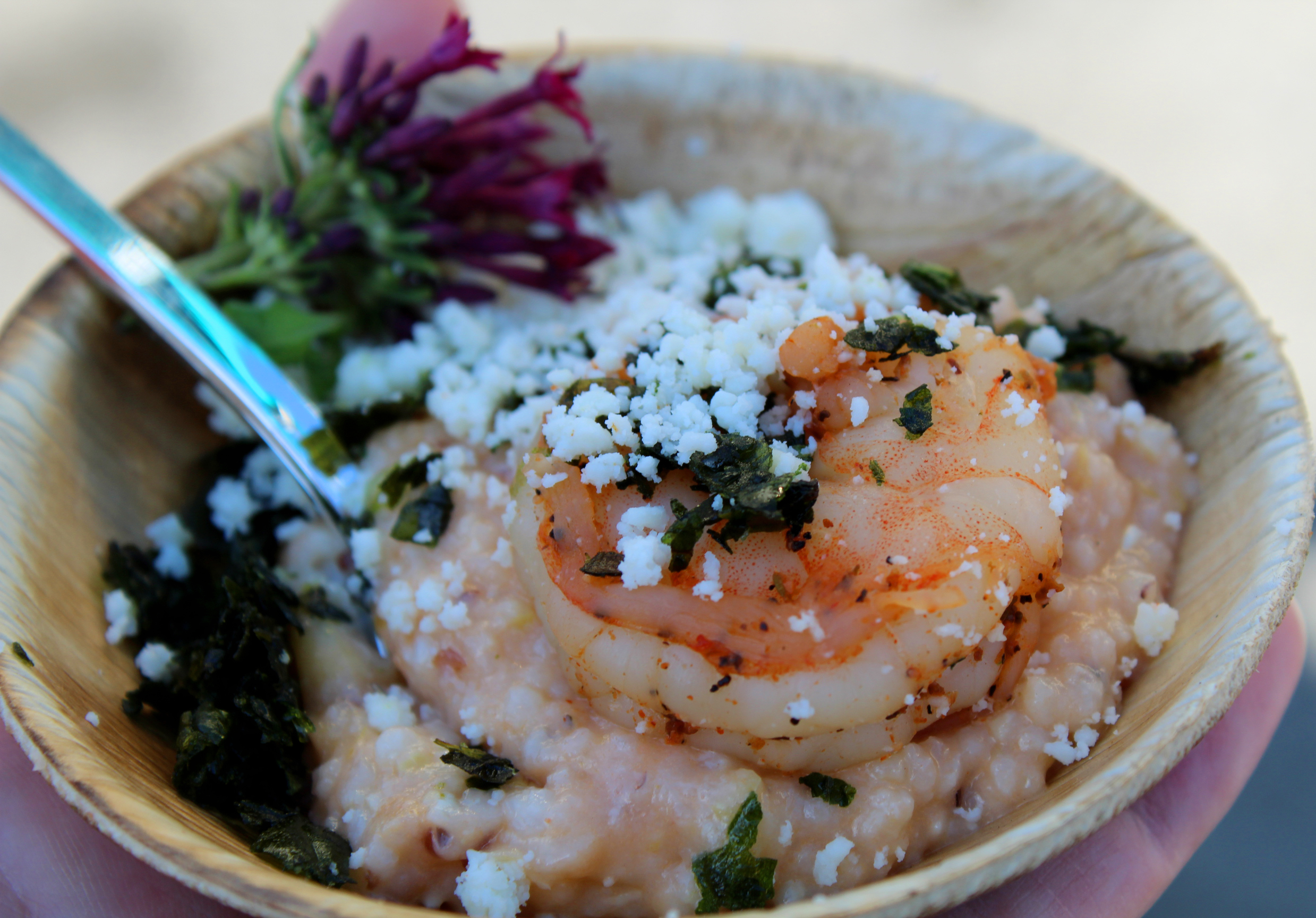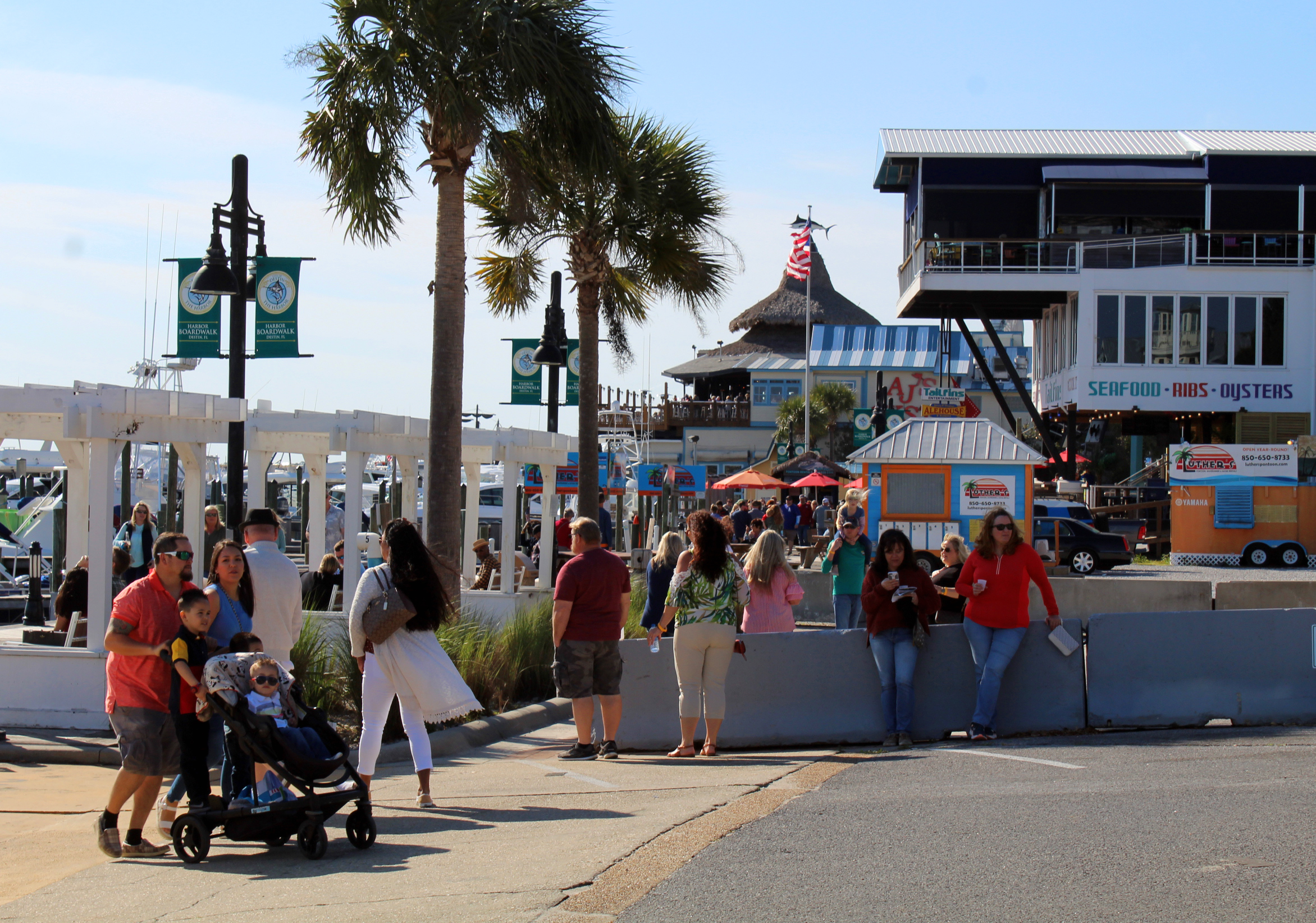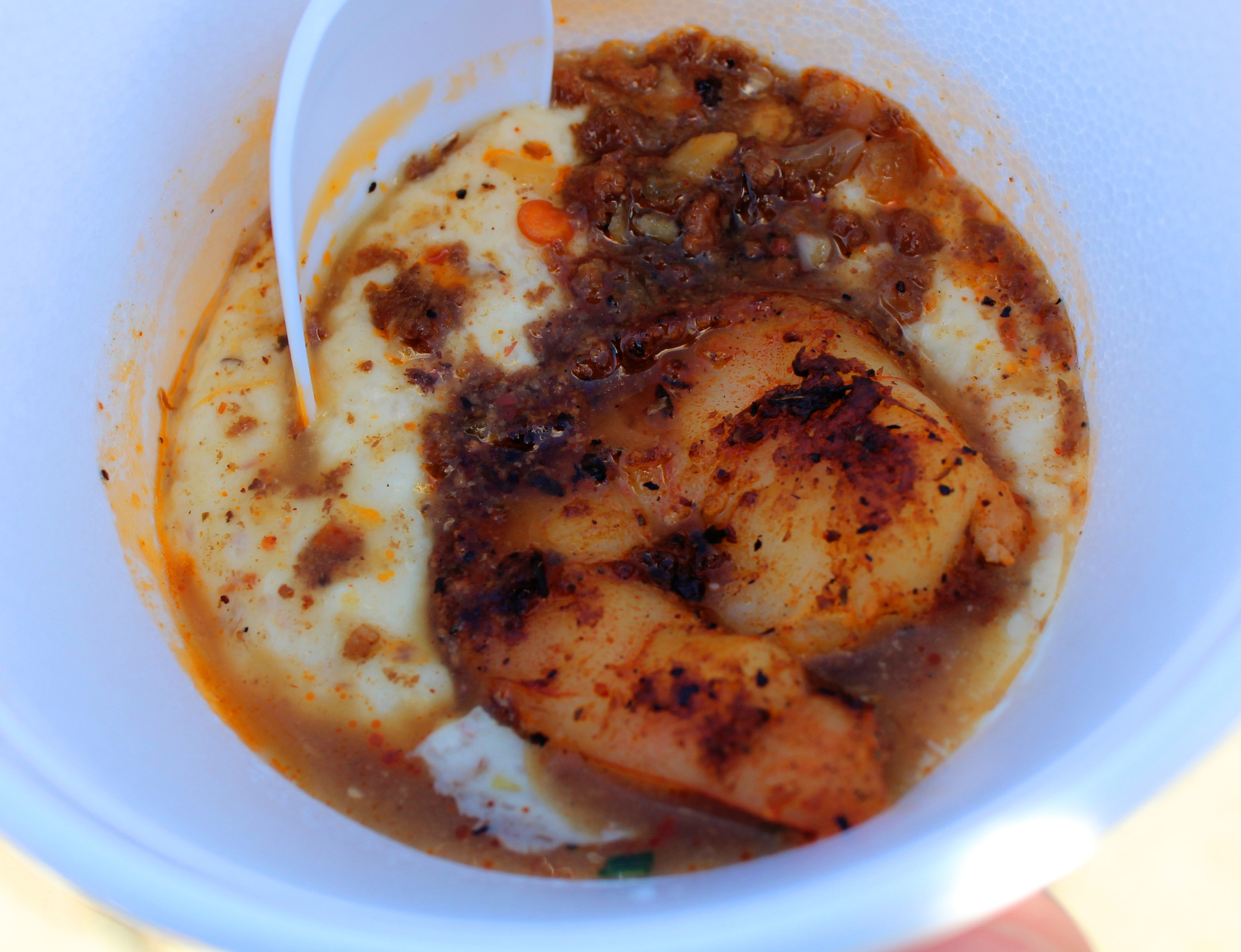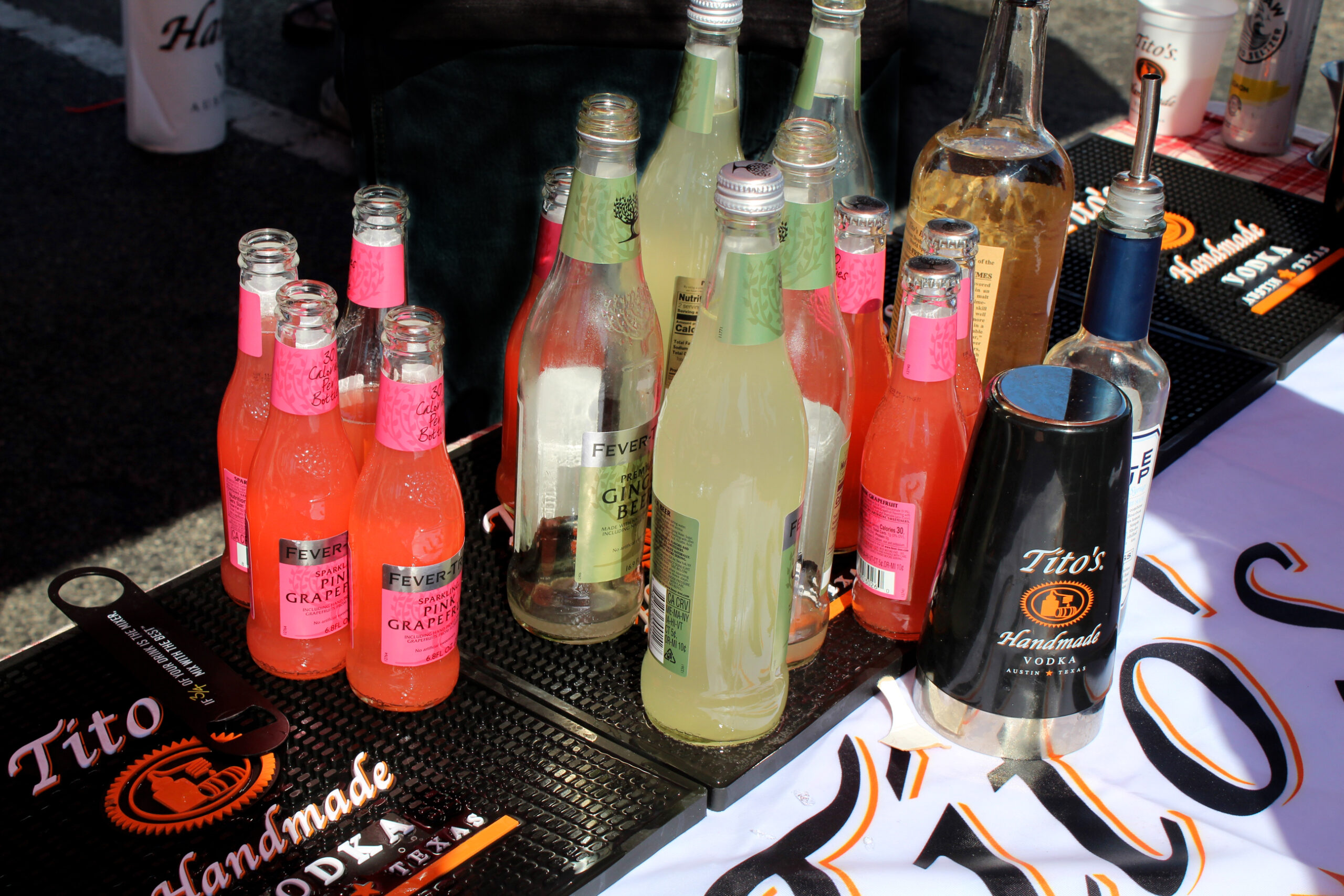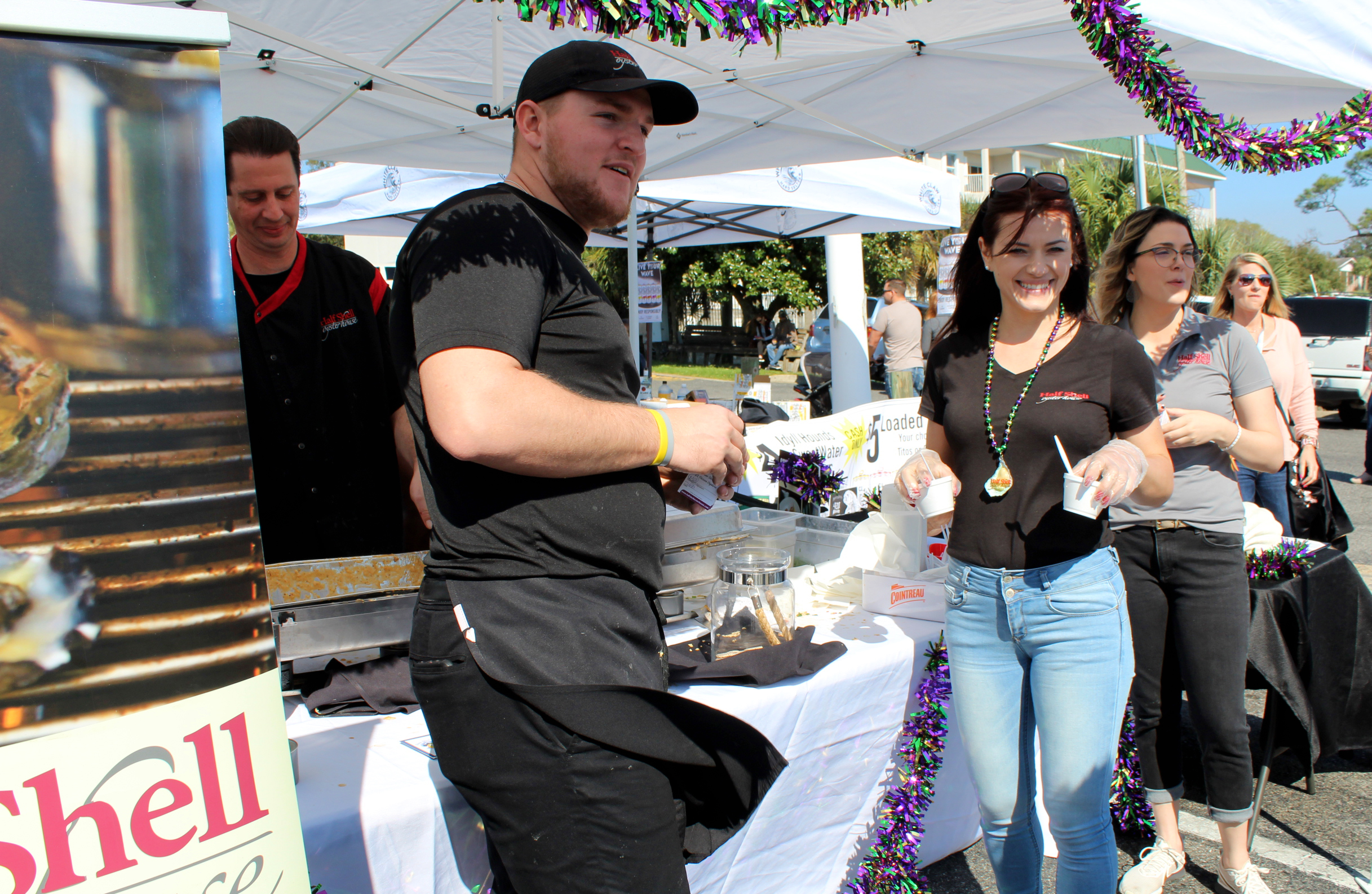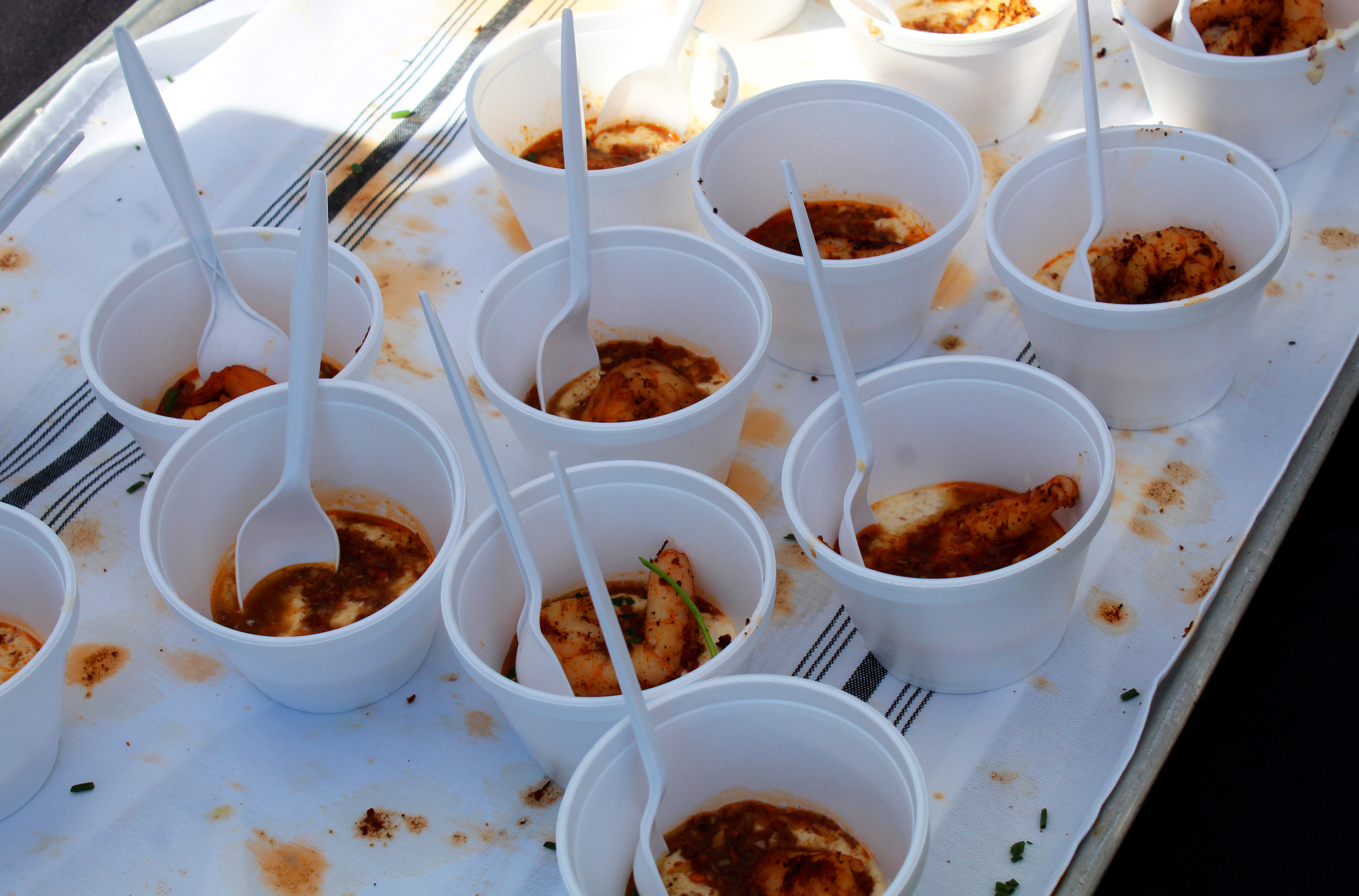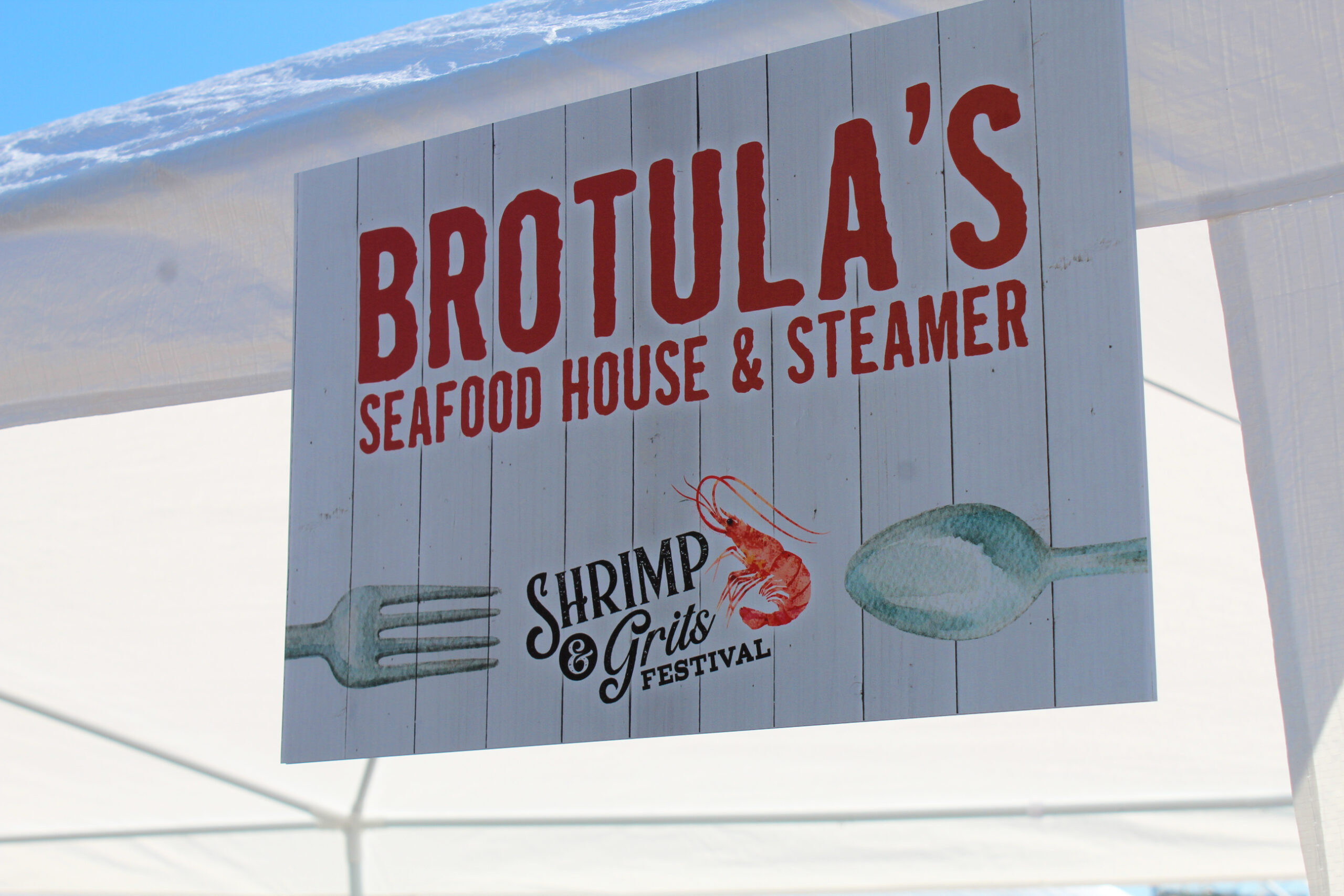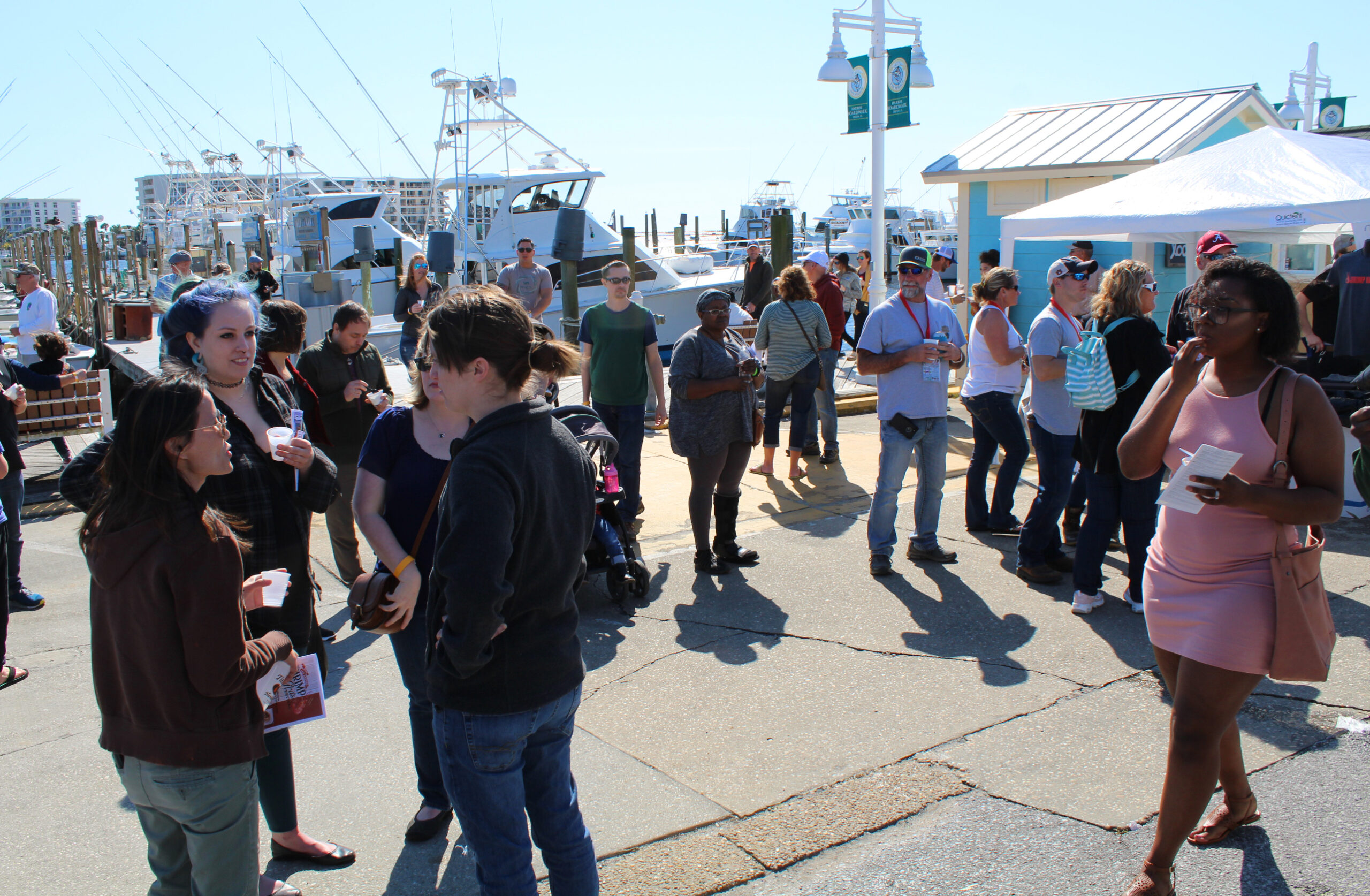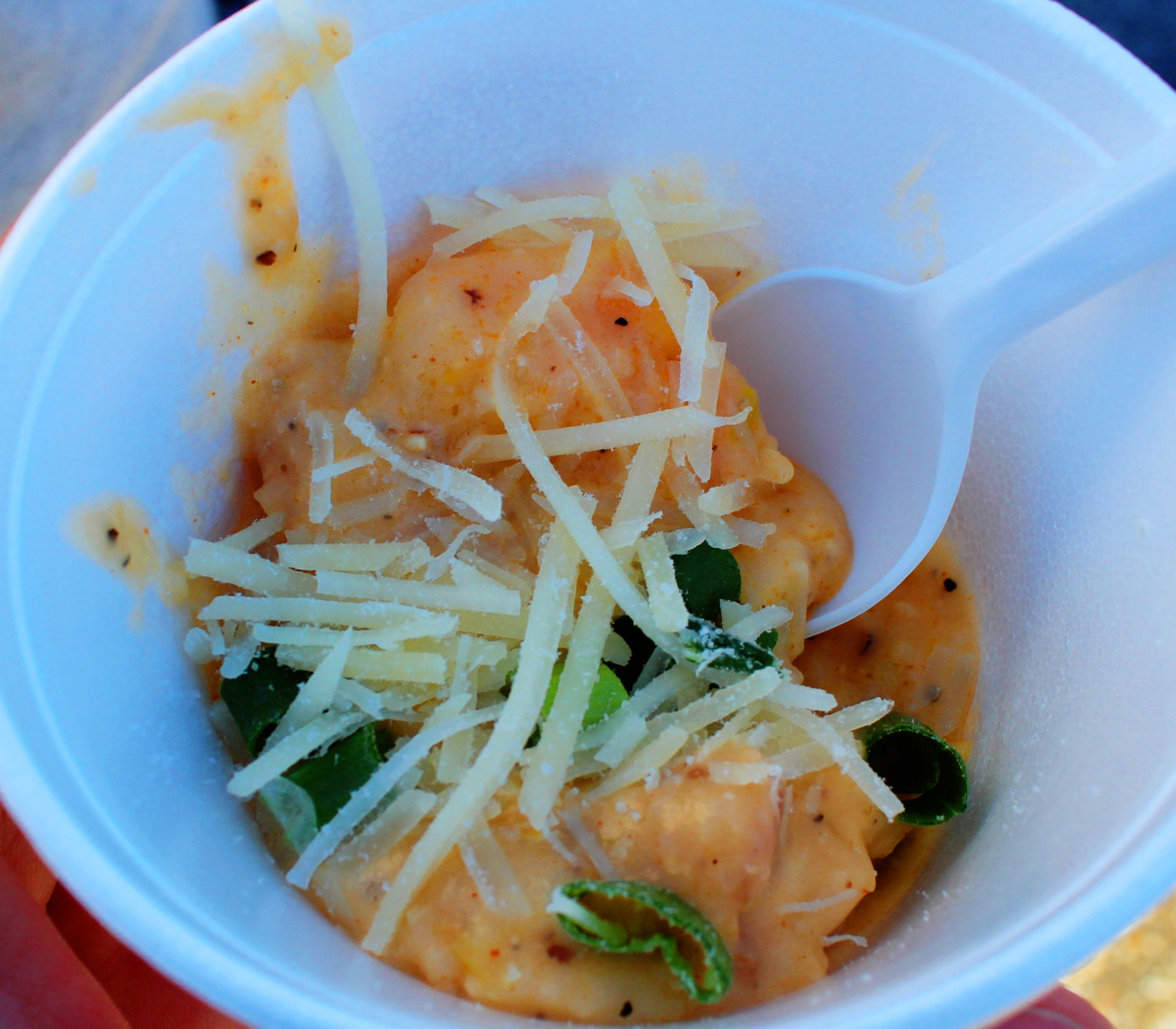 Southern Cuisine: Shrimp & Grits Festival
Destin Shrimp and Grits Fest Inaugural Event
---
As I've said before, "The heart and soul of Southern culture that brings everyone together is food. Food is love. Food is tradition. Food is celebrated." In addition to gumbo, shrimp and grits are also one of the most beloved foods of the Gulf Coast. Northwest Florida's affection for shrimp and grits was completely evident with the debut of the region's very first Shrimp & Grits Festival, with $20,000 in profits raised and donated to benefit the Boys and Girls Clubs of the Emerald Coast. The inaugural event sold out to more than one thousand attendees and was hosted at Destin Harbor in the heart of Destin.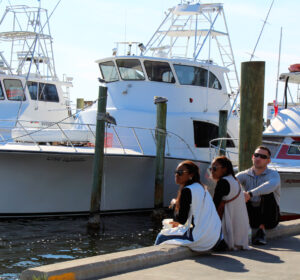 Shrimp and grits may seem fairly straightforward; however, twelve local restaurants and chefs brought their best incarnations of the popular comfort food. Cheese, gravy, scallions, edible flowers, bacon, mushrooms, sausage, spices, sauces and more were prominently featured in the cuisine among a fierce competition for winning Judge's Choice and the coveted People's Choice awards. As usual, part of the fun involves trying to correctly guess who the winners will be. However, the best part of the festival is the inspiration and creativity that goes into each sample, not only the ingredients and cooking techniques, but presentation. Surprisingly, some of the simpler samples were amazing as well as the more elaborate ones, but the winning element is all about the flavor.
With the ongoing, relentless Covid-19 pandemic, nostalgia for the carefree days of large crowds that have gathered for celebrations, festivals and public events is appreciated now more than ever. Historically, in my Northern community huge outdoor festivals celebrating food, heritage, common interests and much more are very popular throughout the summer and into Autumn. The pandemic changed all of that. I am so grateful my husband and I chose to attend the first annual Shrimp & Grits Festival on February 29, 2020 in what turned out to be the last opportunity to attend a live public event for the entire year. For now, we relive the memories of that wonderful sunny Saturday overlooking Destin Harbor, sampling a wide range of presentations of a signature Southern dish.
Looking into the future, we will continue attending and supporting large and small local festivals, such as Destin's Shrimp & Grits Fest and the Sandestin Gumbo Fest when we are so fortunate to resume live events. Not only do they showcase local businesses, they are such an important part of our society for mind, body and soul. 
---
The Basics of Shrimp and Grits
Origins of Grits
Grits have a very long American history with origins dating back to the Muskogee tribe of Native Americans consuming them in the 16th century around the time the first settlers arrived from Europe. The name is derived from "grytt," an Old English word that means "coarse meal." References to grits can be traced to the 1800's as well as an American cookbook from 1930. Grits as we know them today evolved from a melting pot of many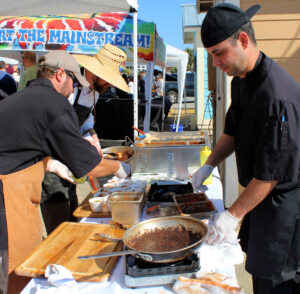 cultures, including Native American and African heritage.
Grits are made of stone ground "gritty" white or yellow corn kernels, which are then boiled in water, stock or milk to soften them. The ratio is always four parts liquid to one part grits. Stone ground grits require about 45 minutes of cooking time compared with "instant" grits that only take five to ten minutes to cook, yet are more processed and have less nutritional value.
Grits became a staple of low country coastal areas including North and South Carolina and the shorelines of Georgia. They were a readily available economical meal, especially during times of widespread poverty in the post bellum South. As time went on, grits featured additional ingredients such as cream, gravy and cooked greens such as kale, collard greens, chard.
Grits that have cooled and solidified can be sliced, coated in a crumb and egg mixture, then baked or pan fried into what is known as fried grits.
Mush is slightly different than grits because the cornmeal is more finely ground into a granulated powder consistency. Mush is also prepared with water or milk, then eaten as a creamy meal or allowed to firm up, cut into pieces and pan fried.
The Italian version of grits is known as polenta, which is often packaged pre-cooked in tube form in the United States. Polenta can also refer to ground beans, rice or other grain. It is commonly sliced into pieces, then baked, grilled or pan fried.
Cream of wheat, another historical breakfast porridge, is comprised of stone ground wheat kernels rather than corn. Cream of wheat, a Northern staple, originated in Grand Forks, North Dakota in 1893 while for centuries grits remain a popular Southern meal.
---
Breakfast Shrimp, Fisherman's Grits, Shrimp with Grits
The fishermen of the North Carolina low country, as well as around Charleston, South Carolina ate meals of what they called "Breakfast Shrimp," "Fisherman's Grits" or "Seafood Grits." While out in the boats for up to 24 hours at a time harvesting shrimp from the shallow waters, a one-pot meal was quite practical. So the fishermen regularly cooked some of the catch in bacon grease or butter and ate them on top of their grits for the first meal of the day.
Eventually "Shrimp with Grits" now known as "Shrimp and Grits" became a popular low country Southern cuisine, where it was largely unknown in other areas of the United States. There are reports that Northerner's generally considered grits too bland while Southerner's preferred grits to oatmeal or cream of wheat.
Shrimp and grits expanded over time to include the original classic ingredients plus Parmesan cheese, Tabasco® pepper sauce, scallions, mushrooms, garlic, spices, sauces, bacon, andouille sausage, ham, Canadian bacon, lemon and so much more.
---
Evolution of Shrimp and Grits
It wasn't until Food Editor, Craig Claiborne from The New York Times newspaper spent time in North Carolina that shrimp and grits catapulted into becoming a nationally known Southern cuisine.
Mr. Claiborne visited the coastal low country in 1984 researching local BBQ restaurants and the sides they served, including Crook's Corner in Chapel Hill, North Carolina, which opened in 1982. Chef/owner Bill Neal had added his own "breakfast shrimp" to the menu. Neal's recipe includes white stone ground grits, large 26/30 count shrimp coated in flour, butter, sharp cheddar cheese, Tabasco® sauce, mushrooms, scallions, garlic, parsley plus a lemon wedge. The restaurant also featured Neal's recipes devoted to French and European cuisine and cooking techniques.  Mr. Claiborne became friends with Chef Neal and encouraged him to change the focus to entirely showcase Southern cuisine in the restaurant, which is exactly what Bill Neal did.
Craig Claiborne was so impressed with Neal's breakfast shrimp, in 1985 he published an article about the young chef as well as his recipe for shrimp and grits in The New York Times. The article was so well received, it launched the entree from a regional Southern cuisine to a much wider national audience.
Crook's Corner restaurant is largely credited as the origin of modern shrimp and grits and is still operating 30+ years later, an award winning recipient of the prestigious James Beard Foundation. Eventually Chef Neal published several cookbooks embracing his Southern recipes until his untimely passing at age 41. Mr. Claiborne also authored many cookbooks, including a collection of 1,000 recipes that he originally published in The New York Times.
---
Shrimp and Grits Recipe
If you've never tried shrimp and grits before, I suggest first ordering them from a quality restaurant to get the feel for how they should be. Sure, you could follow the recipe and it would be fine, but knowing how it should or could taste is going to set the bar for your own concoctions. Unless, like me, you have them for the first time from renowned establishments such as Nashville, Tennesse's Wildhorse Saloon and the iconic Gaylord Hotel and then your standard will be quite high. But you will know where you need to be to become a connoiseur of shrimp and grits.
A few tips from experience:
--Use stone ground grits when possible
--Make your grits first, then keep warm while preparing the sauce/topping
--Try different combinations of traditional and new ingredients
--Crispy pieces of bacon, for me, is a superb flavor boost to shrimp and grits
--I prefer adding at least one smoky element to shrimp and grits, such as bacon, smoked paprika, Cajun seasoning, onion powder
--If the grits are too thick, add more liquid to loosen them up
--Leftover grits will always tighten up. They can be reheated with more liquid to loosen them or make them into pan fried grits
--Serve shrimp and grits for breakfast, brunch, lunch or dinner
---
---
"We go together like shrimp and grits."
-- Southern saying
---
---