Pet Prep Countdown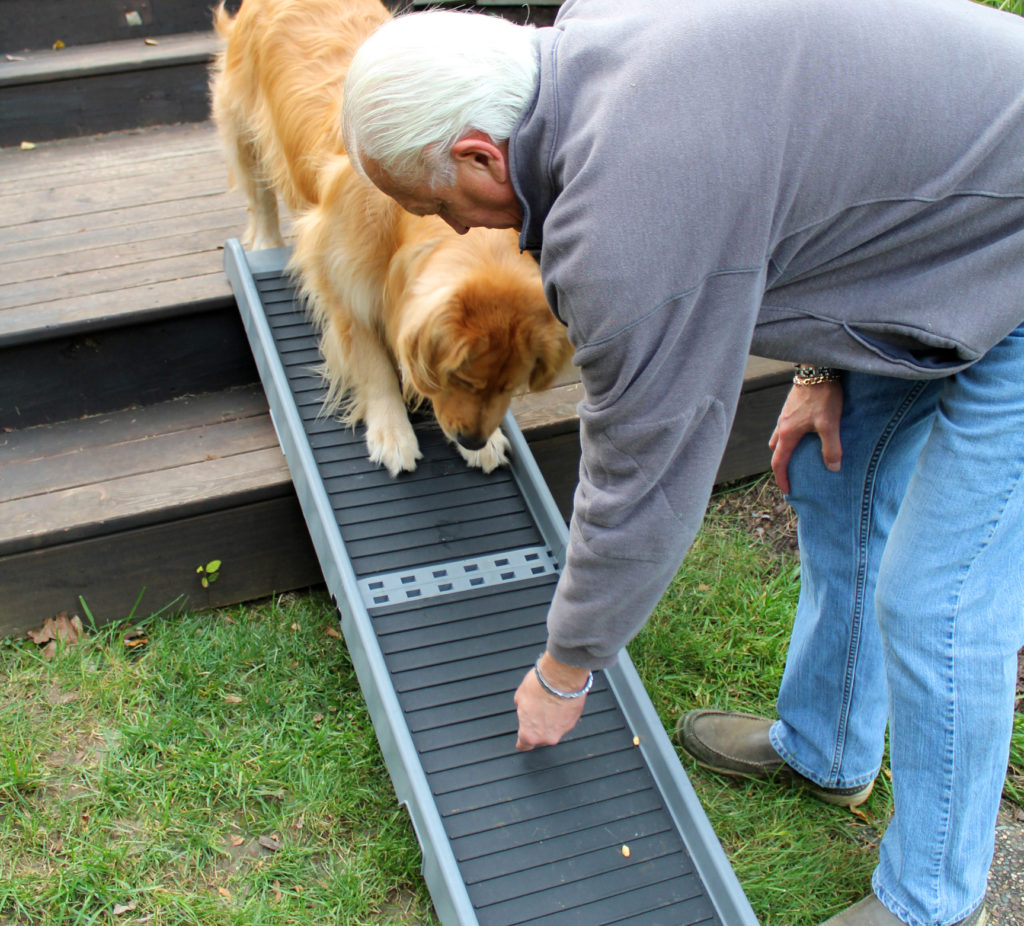 ---
Snowbird Pet Prep
As the leaves turn vibrant colors and the weather changes, your pet's preparations are likely in the advanced stages of completion. Every snowbird season the needs of your pet should be reassessed based on their physical and emotional well being, as well as your own. You and your pet will be less stressed if you are both adequately prepared for the journey well in advance. There are four major areas of evaluation prior to departing for your snowbird destination.
---
Four Key Areas of Evaluation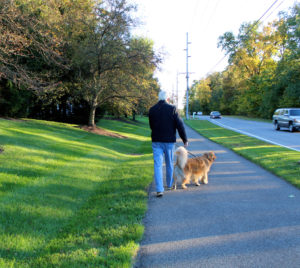 1. Daily Necessities
--Food, treats and nutritional supplements
--Tags and licenses
--Medication, heartworm, flea / tick prevention
--Leashes, collars, restraints
--Toys, bowls, bedding
--Brushes, combs, shampoo, grooming supplies
--Flashlights, reflectors and specialty night lighting
--E-collar and charger
--Taste deterrents
--Skills / training
2. Health/Wellness
--Veterinary care: annual check-up
--Vaccines
--Preventative care: kennel cough, heartworm / flea / tick; probiotics
--Copies of medical records
3. Transportation
--Vehicle to / from
--Accessories / cages / restraints / ramps
4. Accommodations
--Hotel to / from your homes: steps, elevators, refrigeration for food / meds, etc
--Your seasonal home: steps, elevators
--Linens / sheets / furniture covers
--Monitoring systems: webcam and / or other devices
---
Evaluate and Organize
In just four years, we've experienced the full range of emotional and physical limitations. The first year our 11 year old Golden Retriever, Reilly, was advanced in age and seriously ill with an end-of-life kidney condition. She was unable to climb steps and lacked the energy to walk except short distances. Reilly was on the complete opposite end of the spectrum compared to our 10 month old Golden Retriever puppy, Bodie who made his debut our second season. Bodie is now a fully grown, 90 pound, rambunctious two-year-old whose needs are ever evolving, including training and retraining.
---
Skills / Training
Bodie, being larger and stubborn, basically calls the shots, especially when walking on a leash. He was able to wiggle right out of the heavy duty harness we originally used, so we tried many more harnesses looking for one that is escape-proof. Finally, we found a rope-style harness that works for us. I liken it to the same principles as ranchers use with calves. Because our Northern yard is fenced in, it becomes necessary to re-train on a leash every Autumn when the weather cools down so we are ready for our snowbird home where every visit outdoors is on a leash.
There is nothing more stressful than worrying about your beloved pet escaping in an unfamiliar area. So, we also purchased an e-collar as a back up. We do not use the shock setting because the vibration mode is very effective, but it's cumbersome to put the collar on/off and it is not intended for the dog to wear all the time. When the e-collar appears, our dog's behavior normally improves just by looking at it.
Other skills such as ramp training and improved socialization may be necessary. With a dense population of people with pets running the gammet of all personality types, it can become very dicey when encountering them in public spaces. Think ahead to give enough time to address all the changes for you and your pet each season.
---
---
Pet Ramps
Prior to our first season, we purchased a pet ramp to assist elderly Reilly with getting into our sedan. But, upon testing it, we realized due to the angle of the passenger doors, it was impossible to use the ramp. So Reilly had to be boosted into the car.
After traveling in the sedan the first three seasons, we purchased a full sized SUV so there would be more space. Despite being young, Bodie's hind legs also caused him to struggle and he needed a boost, which was increasingly difficult during two full days of travelling. Even with the new vehicle, we found the original ramp was impossibly steep. So we purchased the longest ramp from a well known manufacturer and it is still a bit steep. Of course, organizing the cargo space is a new concern so the ramp will fit into the vehicle with a pass-through to get to the front where Bodie wants to be right next to us. We will be continually testing prior to departure.
---
Pet Vehicle Restraints
Best safety practices for everyone will make the trip less stressful, so an adjustable pet barrier will prevent Bodie from entering the driver area. We made sure it fits and will function properly in case any adjustments need made or worse, that it doesn't work.
---
Hotel to / from
Every year we book the same pet-friendly hotel for the trip to/from our snowbird destination. Not only is it a great location at a reasonable price, each room has a mini refrigerator and microwave. Reilly, with her serious kidney condition was only able to eat ground turkey and rice, so it was a godsend for us to be able to keep her food in the room with us and heat it up for her. Even Bodie, who is a healthy 2 year old, had stress-related travel issues. As in explosive diarrhea the second day in the car. So, this year we will be bringing turkey/rice, yogurt and vet issued pro-biotics so he is less likely to become ill from the trip. And we already know we have a fridge at the hotel.
---
Your Seasonal Home
Steps/Elevators
We carefully chose our snowbird home because the building has an elevator, which worked out great for Reilly, who had physical limitations and would never be able to climb steps to the third floor multiple times per day. Ironically, Bodie is able to climb steps, but refuses, so we ride the elevator with him as well.
---
Flooring/Furniture/Covers
Another big consideration: chewing. Puppies chew everything and anything, so it was a major concern for us. We brought a supply of a popular taste deterrent in a spray bottle and provided plenty of his own items to distract from the desire to chew the furniture in our snowbird rental. It helped tremendously with tile floors throughout -- accidents were much less stressful -- and much of the furniture is constructed of metal.
If you are renting your snowbird home, bring your own bed linens and sheets or furniture covers. Pet fur may not only be contractually a problem, but you're much more likely to not be welcomed back if the furniture and linens show evidence of a pet staying there.
---
Monitoring Systems
The first year when Reilly was so very ill, I dreaded leaving her alone at our condo because I worried she was scared, barking or crying and upset. Yet we couldn't live our life staying in the condo with her 24/7. When an irritated neighbor told us she was "barking incessantly" one evening while we were out, I didn't believe she had the strength for that behavior, but we couldn't prove otherwise. After just three weeks in our snowbird home, sadly, our beloved Reilly crossed the rainbow bridge. In hindsight, I wish we had brought our webcam and set up the computer to monitor the dog and condo while away. For Bodie, we had the web camera facing the entry door and logged in to periodically check on our puppy, who thankfully sleeps next to the door the entire time we are out.
This check list is designed to provide an easy reference to prep yourself and your pet for the upcoming snowbird season. Everyone's individual needs will vary from season to season, of course.
---
"A good plan implemented today is better than a perfect plan implemented tomorrow."
--General George Patton, General of the United States Army
---
---