Find the Best of the Best with Social Media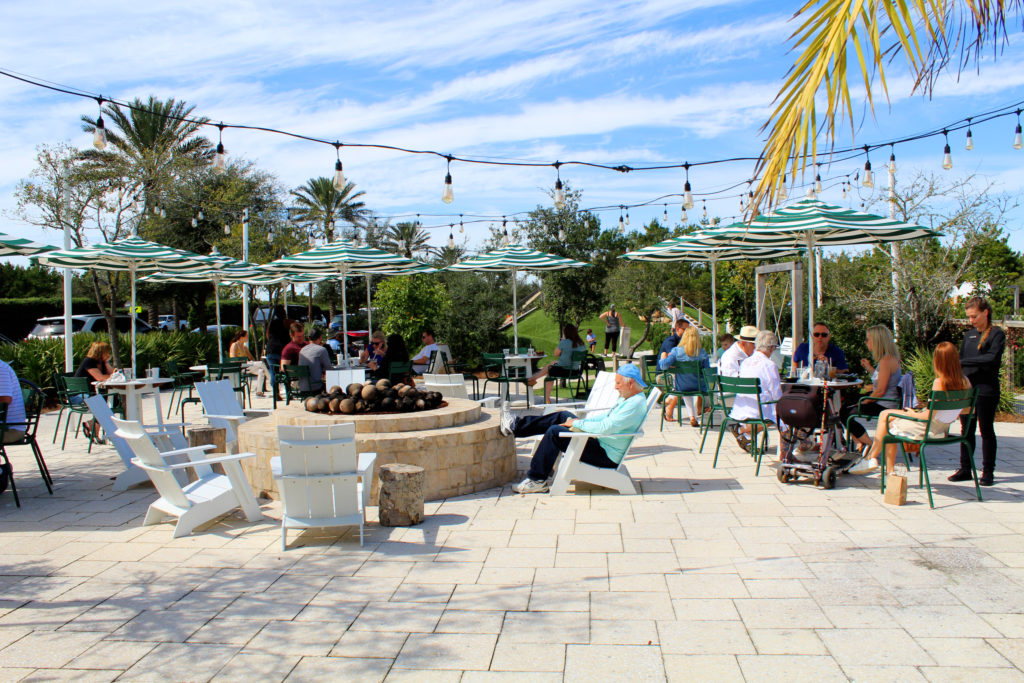 Find the Best of the Best with Social Media
Impact of Social Media on Snowbird Communities
---
Social media is defined as the specific ability to share opinions, photos, places, events and so forth online in real-time. There are many apps that allow users to be able to "follow" specific entities online. As an example, Instagram® is the original and very popular photo sharing app that allows users to upload and share photos with their "followers." The use of hashtags is what helps filter photos by subject matter. And Instagram® helps users by recommending other accounts that may be of interest. Other social media platforms include social networking sites such as Facebook® and character-based apps such as Twitter®.
---
Internet Research is the Beginning
With the advancements of the Information Age, the internet and social media have become the new common denominator connecting users with like-minded interests. Travel is one of the largest categories of influence, along with cuisine, dining, lodging and entertainment. For many snowbirds, online photos are the single largest factor to find a community and lodging to consider for their warm weather home.
It can be daunting upon arrival in a new community. Snowbirds like me tend to slowly explore the area piece by piece. It starts with the obvious: grocery stores, fuel centers/car washes, super shopping centers and basic dining such as fast food and chain restaurants.
The second tier of exploration is a little more specialized -- chain retail stores; salons; local eateries; and practical needs such as veterinary care, walk in health care clinics, post office/shipping, pharmacies and auto mechanics.
And then comes the third tier of exploration of leisure pursuits -- specialty shops and restaurants; local attractions; marinas/boardwalks; entertainment such as movie theaters, golf, mini golf, go-carts, helicopter tours, boat tours, fishing charters, beach rentals and specialized activities such as local farmer's markets, open air markets, festivals and events.
---
Social Media Accelerates Community Connection
It takes more than a season for most snowbirds to truly get acquainted with their warm weather home. When we drive through our snowbird community, it offers a visual reference to the businesses in our area. However, to learn more, we turn to the internet to research pricing, services, hours of operation and consumer reviews. The flaw with this is not every business is on a thoroughfare. Or if it is, it may not be noticed. And there's such a large area to cover, we don't necessarily venture to new areas until there's a specific need.
There's a lot of competition and so many options, it's not possible to frequent all the places on our to-do list. So, we are selective, checking out restaurants and activities based on personal referrals and online reviews and photos. We are considering price, location, ambiance, quality and overall value. An online presence is not only essential, it can make or break a place based on perceptions.
---
Social Media Influencers
After our third snowbird season, I began using my local Instagram® connections as a form of research to find even more places to explore and visit for our fourth season. I started following local businesses and gradually expanded from there. Wow! I had no idea we were missing so much.
DESTIN'S CRAB ISLAND
As an example, our second season, I hadn't even heard of Crab Island until we saw the name on a baseball cap in a gift shop. Curious as to where it is, we looked for it on a map, couldn't find it and discovered it isn't actually an island. It's a sandbar.
Thanks to social media, I now know visitors go to Crab Island to eat, drink, socialize, swim and float on rafts. It is very popular from April to Labor Day. Because of my social media influencers, I've learned you cannot safely get there unless by boat and pontoon boats are available to rent for $300 a day. Don't feel comfortable driving a pontoon or don't want the responsibility of abstaining? No problem, hire a captain for $300 more.  Another less expensive option is you can take a water taxi to Crab Island. They will drop you off at picnic tables anchored in the water and you can bring your own cooler or purchase non-alcohol beverages plus snacks. There's live seasonal entertainment and restaurant boats as well -- essentially floating food trucks. Crab Island is an alluring seasonal attraction that is now on my to-do list because of social media.
---
DISCOVER NEIGHBORING COMMUNITIES
ALYS BEACH, FL
There are entire beach communities that we are now planning a weekend visit. As an example, via my local social media connections, I saw a fantastic outdoor patio area for a coffee shop in Alys Beach, Florida. I don't drink coffee, but this season, we will be driving to that coffee shop so we can spend time on that beautiful patio.
Because of my social media account, I discovered Alys Beach is a newer, luxury planned resort community that is an amazing example of New Urbanism design. Per the Alys Beach website (alysbeach.com), their "architectural vision has its roots in the style of Bermuda architecture and in the courtyards of Antigua, Guatemala, the colonial capital of Central America." I will be making a visit to photograph the architecture a top priority. It looks amazing from the online video and photos.
Alys Beach Stunning Architectural Tour
ROSEMARY BEACH, FL
Another seaside community I found via social media and plan to explore is Rosemary Beach. Another idyllic master planned community with stunning architecture as well. The Summer Kitchen is a local Rosemary Beach cafe where celebrity Katie Holmes and her daughter were spotted per social media. Might as well check it out while there.
---
EXPAND LOCAL CONNECTIONS
Before following local businesses on social media, I never knew there are places in our area to go "glamping," which is glamorous camping in fully furnished, beautiful tents. Glamping is not an activity I have personally experienced, but now that I know it's available, I will recommend it to a camping enthusiast friend.
Last, but certainly not least, I've discovered new local restaurants to try and "hungry / happy" hour specials to check out. Plus retail shops and businesses that I'd like to visit. There's every kind of spa and cosmetic procedures in our area to which I now feel more personally connected. We already have a local realtor friend we're working with, but if we ever need to hire another real estate professional or attorney, I'll consider my social media connections. There's plenty of things to do I wasn't aware of before. Who knew there are some tantalizing festivals going on during our stay such as the 30A Wine Tasting Festival, the Sandestin Gumbo Festival and Taste of the Race with Emeril Lagasse. Count me in!
---
"Social media should improve your life not become your life."
--Ritu Ghatourey, Indian Writer
---
---