14 Tips to Avoid Rental Scams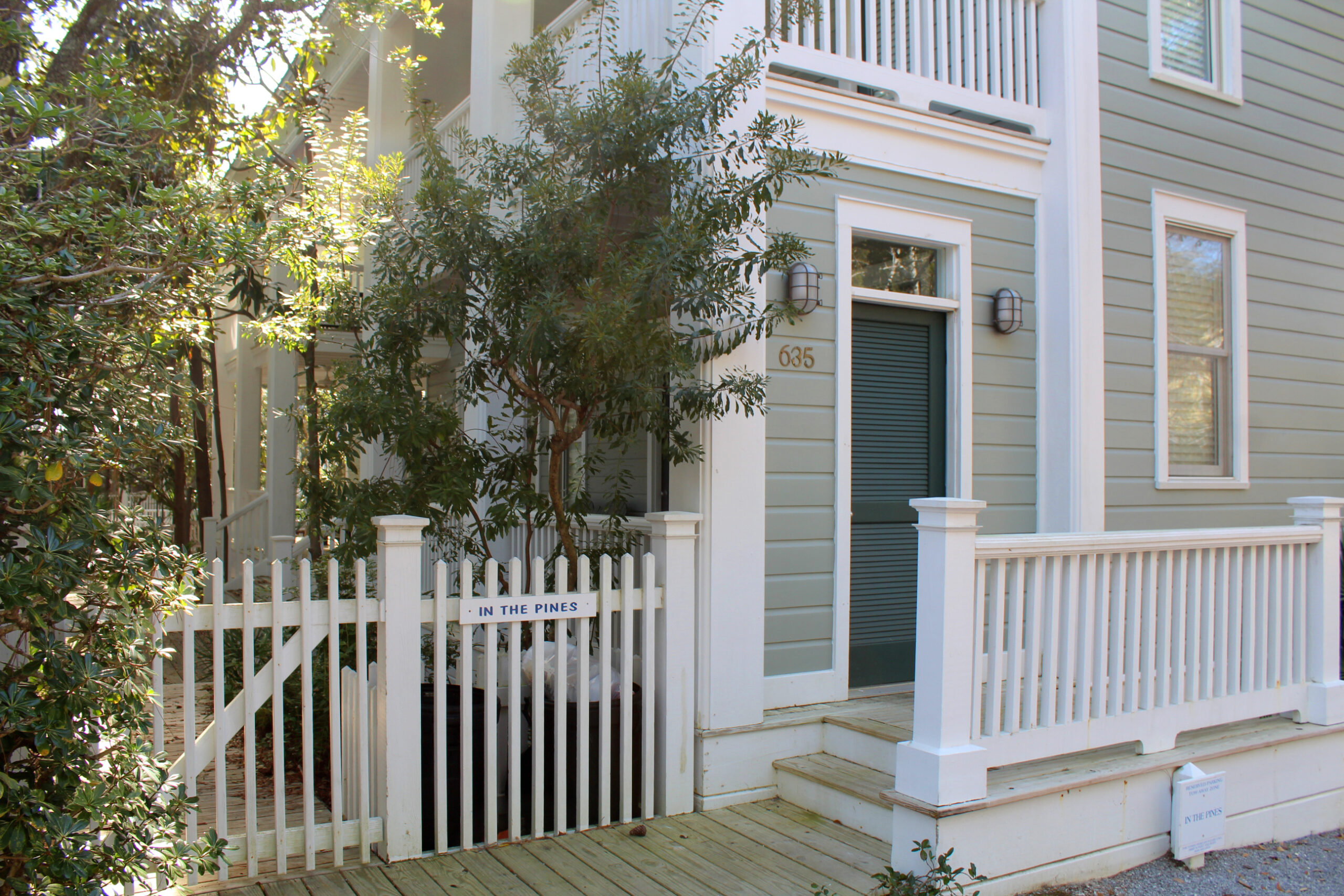 14 Tips to Avoid Rental Scams 
With the popularity of online shopping, online scams are also at an all time high. Rental scams can be especially devastating because guests may not even realize they've been taken until they show up to the property. Yes, it happens and it's heartbreaking.
I'm a member of several regional rental groups via Facebook where renters and rentals are matched via posts such as, "In search of a pet-friendly, 2/2 gulf front condo with pool and amenities for January/February of 2023. Max budget is $8,500, including fees." Property owners post photos and details of their units if it matches the request.
I cringe when some of the replies provide no link to "their" listing, yet ask the potential renter to "PM me for a special discount" or they provide a link and say, "Your dates aren't showing as available due to a computer gliche, but PM me and I can book your stay." These are huge red flags. Your instinct should be kicking into overdrive. If there is no direct electronic trail to the listing and/or there's explanations that aren't logical, be extremely careful or consider moving on. If it's not adding up, something is wrong.  
Prior to our first season as a snowbird, my husband and I became very nervous. We booked our rental nine months in advance of our stay via a web site that promotes/manages about 50 properties. I conducted a fair amount of research to be confident enough the listing was legit. Sixty days prior to arrival, per the contract terms we pre-paid the property manager in full for the entire stay, which was a large amount of money. We had no first-hand information about the property, only the online description and photos. 
A few days before we were to depart, we received a message that we would not be able to check in to our 3/3 gulf front unit due to exterior maintenance that would block our access to the door. Another much smaller 2/2 unit in a building down the street would be ours for the first week. Oh heck no! This was NOT what we signed up for. After much back and forth, we negotiated concessions to move into the 3/3 for two days, then would move down the street for 4-5 days and then back to the original unit. I was very apprehensive of the possibility that not only the property management company could be a scam, but that the rental was fake too. We were so relieved to find that we were wrong. I conducted even more research and affirmed the rental was real and the property management company has a stellar reputation.   
If you are seeking a new property and are unfamiliar with it or the area you're considering, I've offered 14 tips to assist with spotting potential rental scams. Although there's no way to be 100% sure, whether staying at a new place during snowbird season or the off season, careful research can result in a better outcome.    
---
1. Search well known, credible rental web sites
Credible is the key word here. Well known rental web sites such as VRBO, Airbnb, Home Away and BringFido.com are a few examples. Web sites that broker thousands of listings AND have a budget to advertise their sites are typically acceptable sources. However, having said that, it doesn't guarantee the LISTINGS are legitimate. Fake listings are rampant and the images are usually stolen from actual listings. This is why it is important to conduct further research once you locate a potential rental.
Craigslist is a well known web site, but it is not devoted strictly to vacation rentals and therefore it is not what I consider a good source for vacation rentals. Regardless of the source, further research is recommended.
2. Compare with smaller, regional web sites
Some property owners don't want to pay the fees for listing on a well known web site. Smaller rental web sites may be a good option. They may have names such as "Vacation Homes by Owner" or something regional such as "Texas Vacation Rentals." If a listing is on both a smaller source and a well known source, that adds credibility. However, it is not a guarantee of anything.
3. Compare with the web site of the property manager
Typically, if a property is professionally managed, it will also be listed on the property manager's web site. You can compare various dates with the major web site and the property manager's web site. Both sites should show the exact same dates as open or unavailable because they are synchronized by the computer. If there is a discrepancy, that's a major red flag.
Typically, booking directly through the property manager will save additional fees. The major web sites usually add more fees to the guests with line items such as "Host fee," "Service Fee" or something similar. The fees are in addition to the cleaning, taxes and other state and local fees.
4. Seek feedback online through regional social media groups
As mentioned above, online referral groups are a great way to match renters with rentals. However, as previously stated, be very careful about responses that do not have a direct link to the property and/or there are requests to private message instead of publicly message each other. The social media groups attempt to keep scammers out, but there is usually no formal vetting process. Specialized social groups are always targeted by scammers who create fake accounts with stolen photos of innocent people.
5. Evaluate online photos and listings
I devoted a recent post entirely to evaluating online photos and listings of vacation rentals. It is worth reading prior to booking a new or unfamiliar rental property.
6. Spot fake listings: typos, poor grammar and punctuation are red flags
Domestic and international scammers typically are not English scholars. Typos, poor grammar and punctuation are all red flags; however, perfect English is no guarantee of anything either (or vice versa). If the listing and/or correspondence are riddled with poor grammar, punctuation and typos, ask to personally speak with someone. If you can get someone on the phone, that's the first step. I doubt they will be available for a call if they are a scammer. If they can speak English, yet their written correspondence is poor, proceed with caution.
Be aware listing photos and descriptions may be stolen from legitimate properties. Conduct multiple online searches for the property and look for conflicting information, such as multiple listings for the property with differing contact information.
Perhaps a listing shows an attractive smiling woman or a family with young kids and a dog on their social media profile and refuses to correspond with you via any other method than electronically, that's a red flag. Scammers pretend to identify with their targets by appearing to be trustworthy. Chances are the photos are stolen.
7. Review public records
Public records such as tax and property records are easily located online in the county in which the property is located. Look up the name of the owner/s, how long they've owned the property and how many other properties they own. Their primary address will also be listed in the records as well as the names of any other owners.
If a property is owner-managed and the address of the contract doesn't match the address of record, find out why, then verify the answer. Some properties are owned by siblings or partners as an example. That's fine, but it would seem odd to have differing addresses on a tax record versus a rental contract. Look up all addresses to verify the facts to tie it all together. If all of it doesn't match, beware.
8. Meet or talk with the property manager or owner
If you are in the vicinity of the prospective rental, ask for a personal showing or meeting. If you cannot meet in person, a phone conversation with the owner or PM is helpful to get an idea of their opinions and feedback of whether a property may be a good fit for your needs. Especially if you are staying more than a few days. They may have other properties to recommend and you can ask questions about how many properties they manage, if they are local, how long they've been in business and so forth. Ask for references from previous guests.
Ask if the property is for sale. If it is, there is a chance your reservation may be cancelled due to the owner transferring the title, which will negate your contract. If you are unable to personally speak with someone after multiple attempts and you're only receiving electronic communication, that is a huge red flag.
9. Ask for references
Ask to speak with previous guests who have stayed in the property and can verify the advertised images are fair, the condition is what was advertised and whether they received prompt attention in the event of issues that needed resolved. Ask seemingly random questions about the neighborhood that you already know the answer from online research, such as "Where is the nearest pharmacy?" How far away and what is the name of the closest restaurant? If your "reference" hesitates or doesn't know the answers fairly quickly, they are perhaps not valid references.
10. If it seems to good to be true, it probably is
Compare the cost of the prospective rental with similar properties. If the availability, terms and rate are too good to be true, that's a huge red flag. Ask a lot of questions about why the rates are so low. Is it new to the rental market? Was there a last minute cancellation? Are there any problems that may be a factor such as a bug infestation, ongoing construction or other inconveniences? What guarantees can the PM or owner make to assure their property is legitimate?
11. Only pay deposits with the protection of credit cards
Never pay a deposit with funds that aren't protected in the event of fraud or misrepresentation. If you pay by credit card, you'll still have to go through the process of requesting a refund, but there's a better chance of recovering your deposit. Many popular money apps provide zero protection to the person sending the funds. Once the money is sent, it's gone. Do your homework prior to sending money to anyone for any reason. If the money app's policy is no refunds, you will have zero chance to recover any of it in the event of fraud or any other reason.
Typically, because of the credit card fees and significant expense of a long term rental, the balance is typically paid with a check 60 - 90 days before arrival. Look into the address of where the check is to be mailed. Does the address match the property manager or owner's address? If not, ask why.
12. Never pay a deposit before signing a valid lease agreement
You will have no protection from fraud, cancellation or any other issue without a valid signed lease agreement. The lease agreement will have the full names of you and the property manager or owner and the terms listed, including the amount of the deposit and balance, dates of stay, due dates for the balance/payments, policies including the cancellation terms as well as refund and dispute resolution policies. Never accept a contract or agreement unless it thoroughly addresses everything to cover yourself as well as the property owner. If you are getting high pressure to hurry up and pay a deposit without signing a complete valid lease, walk away. That is a huge red flag.
13. Electronic contracts are a good sign
If your rental is offered online and there is an electronic contract that you can sign to reserve it, that's a standard industry-wide practice. Reserving electronically protects the renter and rental agency from disputes about when and what was agreed to. It also takes the unit off the market so it doesn't become double-booked. If the property you are considering does not offer an electronic contract, find out why. It may be the owner prefers signed paper contracts. Allow enough time for a contract to be prepared and signed, but ask for assurances that the rental will be held during this time.
Perhaps they don't offer any contract. They may say they don't like contracts or haven't had time to prepare one or downplay that it isn't that important. If there's no contract, there's no deal. Walk away.
14. High pressure tactics are a red flag
If your potential property is desirable, it will have more people interested in renting it. However, if the PM or owner is using high pressure tactics such as indicating it will be off the market before the contract can be executed and signed, that's a red flag. Never agree to pay a deposit or rent a unit without first or simultaneously executing a valid contract.
If the property legitimately has multiple offers at the same time, ask how they will determine who is accepted. If they have a reasonable explanation, you can either go along with the plan or find another place. Sometimes taking a property with less demand will make it easier for you to keep coming back because there is less competition fighting for it.
Always conduct thorough research and listen to your instinct before renting a property that is new or unfamiliar. Once you are confident of your choice, you can focus on prepping for your stay.
---
"A clever person solves a problem, a wise person avoids it."
-- Albert Einstein, German Theoretical Physicist
---
DISCLAIMER
The information contained in this website is for general information purposes only. We make no representations or warranties of any kind, express or implied, about the completeness, accuracy, reliability, suitability or availability with respect to the website or the information, products, services, or related graphics contained on the website for any purpose. Any reliance you place on such information is therefore strictly at your own risk.
In no event will we be liable for any loss or damage including without limitation, indirect or consequential loss or damage, or any loss or damage whatsoever arising from or in connection with, the use of this website.
Through this website you are able to link to other websites which are not under the control of Midlife Snowbird. We have no control over the nature, content and availability of those sites. The inclusion of any links or advertisements does not necessarily imply a recommendation or endorse the views expressed within them.
---
---