How to Meet People in Your Snowbird Community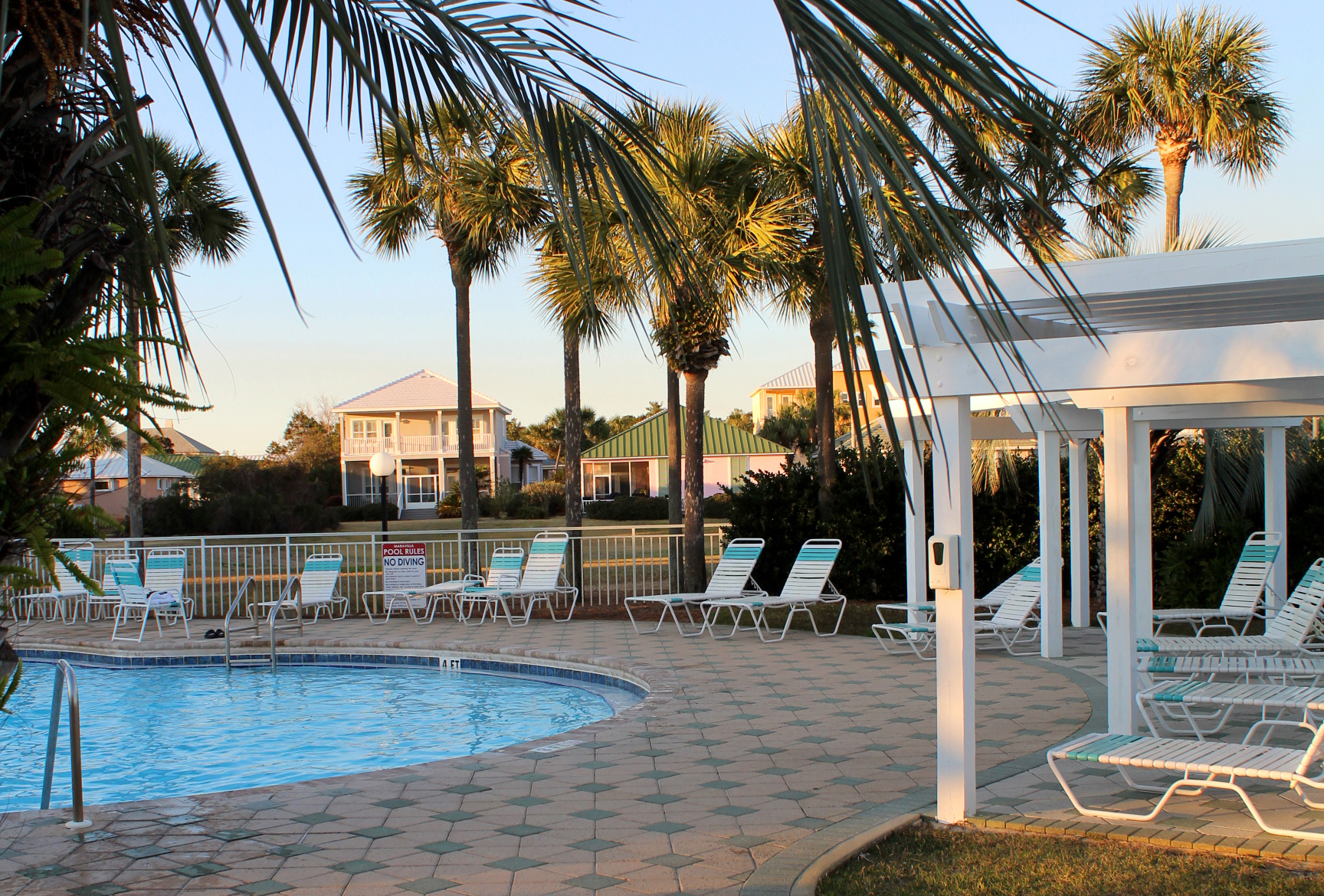 ---
How to Meet People in Your Snowbird Community
Ideas for new and seasoned snowbirds
---
Recently I was contacted by a reader who is planning her first snowbird stay this winter. She has vacationed in NW Florida for many years, but never for an extended time and is looking for suggestions to find group activities. Her concern is becoming bored staying in the condo for a month and she asked if I could offer some ideas to help. She said she enjoys "food-related activities, walking/hiking and biking" as well as any other recommendations.
Ironically, I can absolutely relate to this. We purchased our first vacation rental condo in the winter of 2021 and stayed in it for the first time for Thanksgiving. Although we have rented a unit nearby for six seasons, we have no network of friends at the new place for a late Autumn stay and it is basically starting over again. Not just meeting new people, but adjusting to a new environment, which is more complicated than it might seem. So I began researching ideas of where to begin to meet like-minded individuals, not only for the reader who contacted me, but for myself as well. This is what I came up and it's a spring board to build upon not just your first snowbird season, but every season thereafter. Make a plan and stay the course.
---
How to Meet People in Your Snowbird Community
Meeting new people in a community outside your primary area can be daunting. In fact, it can create anxiety and feelings of apprehension, but with a plan and goals, it will be much easier to accomplish.
Start with Your Own Snowbird Neighborhood
Where to start? I recommend the best place is the neighborhood where you are staying while in your snowbird community. If it is a condo complex, high rise or park model community, there will probably be many neighbors around who you will encounter while walking to and from the parking lot, riding on the elevator or while at any of the resort's amenities such as the pool, fitness center, tennis courts, hiking trails, community center, etc.
If you are staying in a residential neighborhood of traditional homes, it may take longer to meet your neighbors, so make an effort to be outgoing and say hello as you are jogging, walking your dog or spending time outside your residence.
Wherever people are congregating, look for that place and join them. As an example, there are private beach access points with seating all along our southern community. Many residents gather there daily for watching the sunrise and sunset and it's easy to strike up a conversation. Just the basics, "Where are you from?" is enough to lead to more conversation.
Snowbirds tend to be very outgoing and get acquainted fairly quickly. Networking with neighbors has been my go-to method to make new friends and once that happens, new plans will pop up. We've hosted and attended food-themed parties, watch parties for sports events, Valentine's and Galentine's dinners, Mardi Gras, traditional pot lucks and more. No one plans for the long term, it's much more spur-of-the-moment social invitations.
---
Make a List of Goals and Prioritize Your Objectives
I am a goal-driven person. Lists, refinements and yet more lists are the norm for me, but not everyone thinks like that. If you aren't accustomed to making lists, it is time to start changing. By doing so, you'll identify your highest priorities for the time period you are living in your snowbird home. Perhaps it is learning a new skill, seeing new places, trying different foods and recipes or activities such as golf or pickle ball. I feel better when I know I've checked off a few items from my list and of the remaining ones, those are the new priorities when we return again.
I have to admit, upon arrival at the beach I usually feel I will have a ton of time to see and do things on my list and by the time we go home it seems there wasn't enough time to get everything in. Boredom isn't typically an issue because being in an entirely different place provides a contrasting perspective. There's different retail stores, food suppliers and scenery and always something new to experience if you look in the right places.
---
Use Social Media to Find Special Interest Groups
Social media has helped me connect with local and regional special interest groups all year round. By the time I arrive in my snowbird community, I'm already familiar with the various topics and issues that have been mentioned in the special groups, such as where to eat, shop, activities, local attractions and much more.
If you want to get involved in local groups while in the area, look online for information. Below is a link that is a good example of where to find information in Walton County, Florida. It provides some wonderful options for everything from Sea Turtles, "Friends of" local and state parks and groups dedicated to preserving the local bay-area environment and so forth. Look for the same kinds of information for the area where you will be staying. Volunteering one's time to a common cause is a great way to meet like-minded individuals.
---
Seek Festivals and Tours of Personal Interest
I looked at festivals taking place during my reader's stay in the area and some examples include Mardi Gras, which is March 1, 2022 and the Gumbo Fest, March 17, 2022. Fort Walton Beach hosts a chili cookoff February 12, 2022. The Destin Shrimp and Grits Fest is Saturday, February 26, 2022. The upscale community of Alys Beach on 30A hosts their annual 30A Wine Fest fundraiser from Feb 23-25, 2022. No matter what event you are considering, I recommend getting advance tickets as soon as they go on sale because they often times sell out. Many of the festivals offer taste-testings and competitions, plus the scenery is beautiful and there may be live music.
Another idea is visiting a local farmers market such as the Grand Boulevard Farmer's Market, which is open every Saturday morning. If you have a favorite hobby such as crafts or photography, seek groups in your new community. There may be postings in the local craft store if you aren't really an online kind of person. Community classes are a fantastic way to broaden your skills. Many times a class is just one or two sessions if sponsored by the local Parks and Rec department.
For my recent Thanksgiving stay, rather than dine at a local buffet, I found and booked a dinner cruise on the Choctawatchee Bay. It was a memorable evening with a traditional Thanksgiving meal served on a beautiful yacht. But just as important, my husband and I were seated with two enjoyable couples and the six of us had a wonderful time getting acquainted.
No matter where you are staying, it is likely there are an array of activities and things to do that are unique from your primary community. Think outside the traditional box if need be. The whole point is not necessarily find your new BFF, but to expand your experiences so that you come home with a new view of yourself as well as the places and people you meet along the way.
---
"It is through the strength of what is genuine that meaningful connections build into relationships."

-- Michelle Tillis Lederman, American author, keynote speaker
---
---