Packing 101: Quick Tips for a Shorter Stay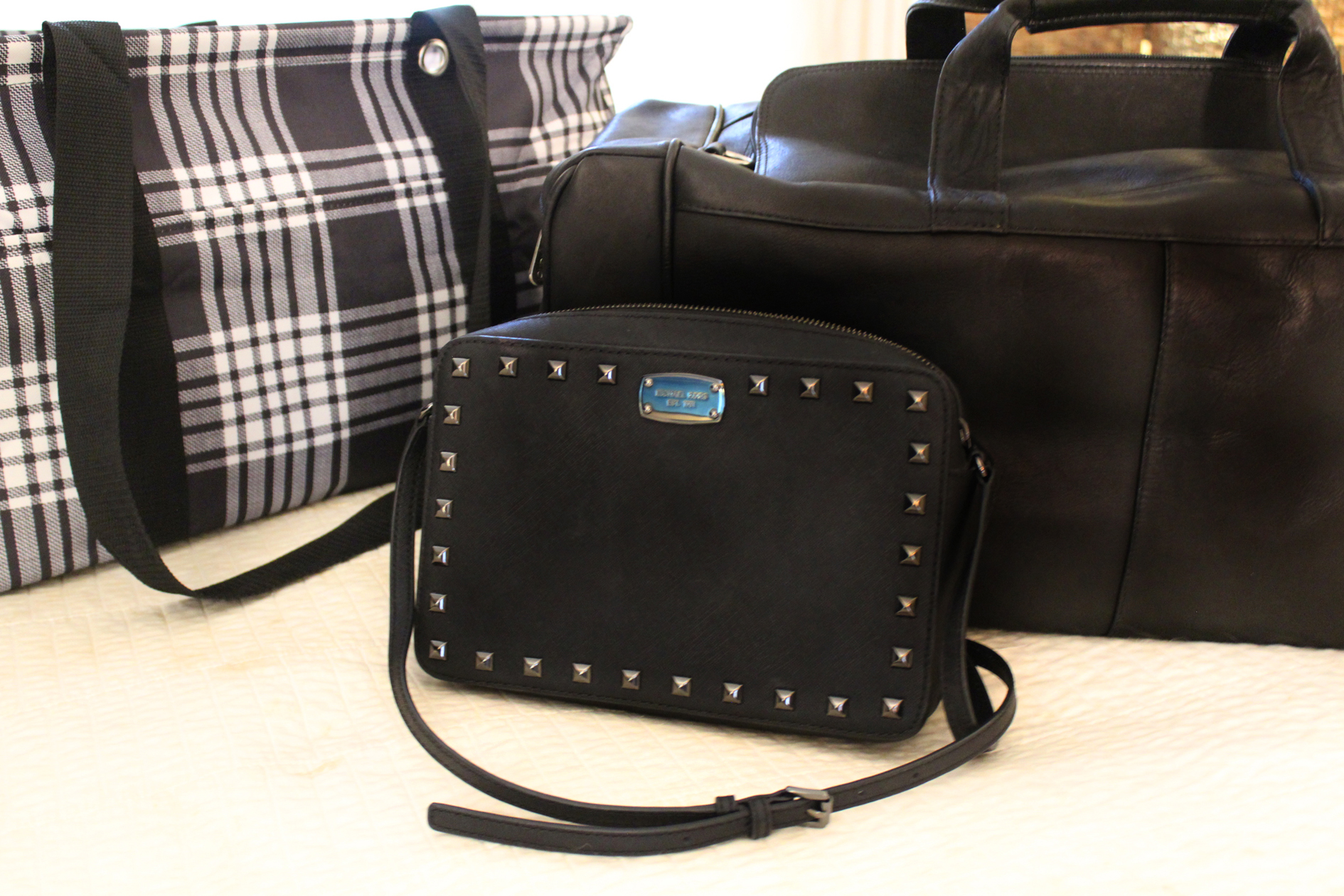 Packing 101
Quick Tips for a Shorter Stay
---
If you're like me, packing is a pain and a task I have yet to perfect and finesse despite years of travel. If it's a shorter stay of a long weekend or just a couple of weeks, it makes it even worse because I wrongly think "It's only a couple weeks," then forget items. My husband forgot to bring items related to our business, largely because of the "I've got this, no need to refer to my long-established packing lists." Everything is at risk of being forgotten, it's all about the details. Establish your systems, then stick to them.
Items I recently forgot were a food scale and cough drops. Typically, I don't get sick or need OTC types of products at home or anywhere else. However, while away I developed a cough that would not quit and was making me miserable. Cough drops are readily available at any pharmacy, that isn't the point. What is irksome is we literally have two one-pound bags of 500 cough drops and three food scales at our primary home -- there is no need to buy more. Our supplies will last for years. None of this is a major problem, it all adds up to minor inconveniences that no one wants to have to deal with while away, especially for a shorter stay. Shorter stays fly by as it is without searching and shopping around solving issues of forgotten items.
I purposefully didn't bring much cash, which turned out to be a poor choice. Cash is helpful just about everywhere including tipping your hotel staff, the cleaning staff at your southern place, beach and service attendants and small businesses who may or may not accept plastic. If you bring too much cash and don't spend it, terrific! It's not so convenient to get cash when you unexpectedly need it.
Overpacking is another common issue. Once again, I brought too many pairs of jeans and three jackets for a two week stay. Two of each would have been fine. Too many shoes is another common yet bulky item my husband and I both overpack. One pair of comfortable slip-on shoes, such as flip flops; one exercise or walking shoe and one versatile dress-it-up-or-down shoe is enough. The balance is to have an "heir and a spare" so that if it rains or an item gets dirty, you have an alternate option while the dirty/wet item is washed and dried.
I've included three areas to focus when packing for a minor time away such as a long weekend or a few weeks, but the same principles also apply to longer stays.   
---
First and Foremost, Pack Dual Purpose Items
Examples include:
Toilet paper doubles as tissue paper in a pinch
Beach towels are, of course, great at the beach and they double as a throw blanket on a cooler evening as well as for the road trip
Olive, coconut or vegetable oil; butter or margarine. There's no need to bring every kind of oil/spread you own
Aluminum foil functions for both hot or cold applications, plastic only functions for cold uses
All-purpose seasonings: blend equal parts granulated onion and garlic instead of one container of each; bring one meat rub, specialty or all-purpose seasoning, not all of the individual ingredients to create your own spice blends while away
Animal crackers and dry cereal such as Cheerios double as snacks for you and your pet
Rice/Pasta: Long or quick cooking rice, not both. Pasta should be limited to one or two types that you consume most often
Beverages: Focus on the essentials such as coffee and purified water. If necessary, fill in with tea bags, lemonade mix or a two liter of soda
Wine/Beer/Liquor: Narrow it down to the basics such as one wine, beer and liquor, not the entire bar and every kind of mixer in your pantry
---
Mentally Walk Yourself Through a Typical Day and Evening
Examples include what you will wear from head to toe by time of the day:
Early Morning: Attire for taking the dog out, coffee on the patio
Morning: Breakfast at your place or in the highway hotel's common area
Mid-day: Work, shopping, errands, lunch, exercise, appointments, social or other activities
Late Afternoon: Beach or pool attire, sports wear, hobbies, exercise/hiking, work/online video calls, etc
Evening: Dinner at your favorite upscale or casual restaurant, nightlife, or just lounging around on your sofa for tv night
Bedtime: Sleepwear and everything needed for a good night's rest such as a robe and slippers, night creams and an eye mask
Don't overlook the items that accompany your attire:
Accessories: Belts, jewelry, purses, scarves, bags, canvas totes, etc
Hats: Sun hats, baseball hats, fashion hats and winter hats for the road trip to/from your destination
Jackets: Casual jackets such as windbreakers and lighter weight zip-up jackets as well as a trench coat for an evening out and cold weather jackets for the road trip
---
Bulk, Big Ticket and Seldom Used Items
Examples include expensive items such as computers and electronics and travel-sized portions of bulk items 
Vitamins and over the counter (OTC)  wellness items purchased in bulk such as vitamins, supplements, energy/nutrition/fitness products, etc.
Vision: prescription eyewear, contacts, eye drops, sunglasses
Hearing: hearing aids, Q-tips, ear-related products
Rx items that may be seldom or occasionally used: aspirin, cough drops/cough syrup, tissues, cold/flu remedies, medications, etc
Jewelry: wedding rings, bracelets, earrings, necklaces, every day and special occasion pieces
Electronics: Electronics are such an integral part of our lives, there's a lot of components to remember to pack. Cables, connectors, computers, mini towers, monitors, printers (+ink and paper), surge protectors, the list is extensive.
Hobbies: Pickleball, golf, tennis, hiking, photography, picnics, etc. Whatever your thing is, don't forget to pack everything necessary to set up in your warm weather destination
Cash/Credit Cards/Checks: Although money is not a big ticket item, cash is king when traveling. You'll need to have plenty in small to large denominations for tips when on the road, cash-only vendors, parking and tolls and much more.
---
"I'm looking forward to moving, but I forgot how much I hate packing."
-- Unknown
---
DISCLAIMER
The information contained in this website is for general information purposes only. We make no representations or warranties of any kind, express or implied, about the completeness, accuracy, reliability, suitability or availability with respect to the website or the information, products, services, or related graphics contained on the website for any purpose. Any reliance you place on such information is therefore strictly at your own risk.
In no event will we be liable for any loss or damage including without limitation, indirect or consequential loss or damage, or any loss or damage whatsoever arising from or in connection with, the use of this website.
Through this website you are able to link to other websites which are not under the control of Midlife Snowbird. We have no control over the nature, content and availability of those sites. The inclusion of any links or advertisements does not necessarily imply a recommendation or endorse the views expressed within them.
---
---