Housing Case Study: Not All That Glitters is Gold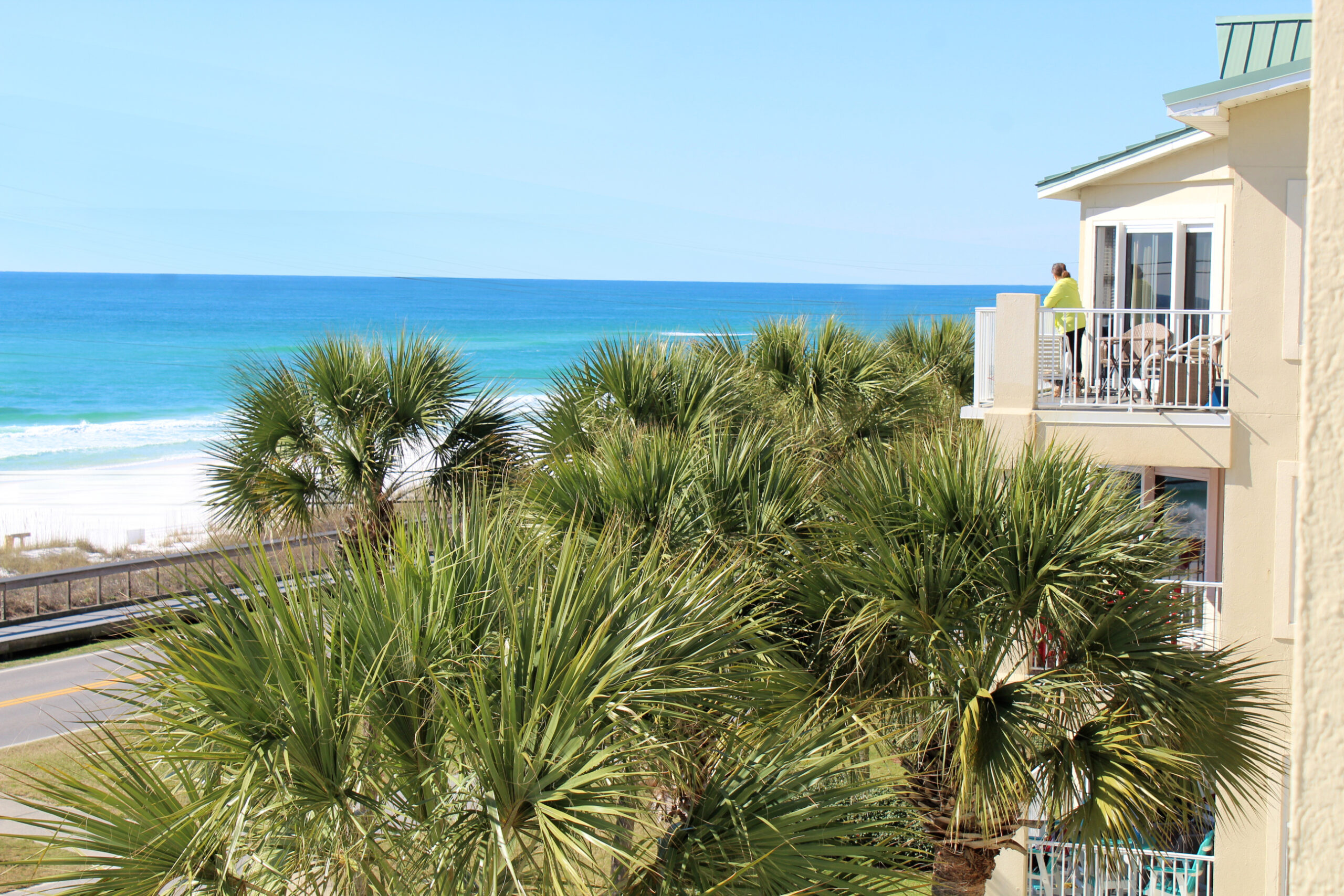 Not All That Glitters Is Gold
Snowbird Housing Case Study
---
My twist of William Shakespeare's famous quote, "All that glitters is not gold" is "Not all that glitters is gold." No matter which way it is stated, the point of this aphorism is not all that first appears one way is actually the most precious or best way. In the case of snowbird housing, there's many facets to consider and this is where it gets tricky. What is best for each individual and/or couple is all about their own personal priorities.
In this particular snowbird housing case study, there's a delicate triangular balance of cost, location and style/form/function. Not to mention, the non-negotiables. Pet friendly is absolutely essential. The couple featured here (names have been changed) first considered pet friendly properties within a specific area of Northwest Florida. Of the pet-friendly properties, cost was their number one priority, followed by form/style/function and location. As you will find from the case study, choosing the top vertice is not without a fair amount of trade offs and the ultimate decision is, "Will we return to the same place next year?"
---
Snowbird Housing: Not All That Glitters Is Gold
One of the first topics that comes up in almost any initial snowbird conversation is housing. Where are you staying? How long will you be here and do you like your place?
The goal, of course, is that you or your friends and acquaintances find your warm weather homes to be charming, clean, efficient, affordable and a great value. But what if that isn't the case?
Our Minnesota friends, Maryann and Kyle resided in a beautiful 1,900 sq foot 3 BR / 3 BA gulf front condo for many years. We got to know them as very lovely neighbors/friends who were living in our same 16 unit complex located in Miramar Beach, Florida. Then the cost of housing at the small complex increased significantly and Maryann and Kyle decided to try a new place in a different neighborhood this season.
Online Maryann found a beautifully renovated 1 BR / 1 BA unit that is not located on the beach. It's in a 210 unit complex not too far from the downtown Destin, Florida area. A ground floor unit with a pond view, it is pet friendly and was much less expensive than the spacious gulf front condo. They were able to reserve the place for two and a half months, which is longer than previous years, yet they were able to allocate a significantly smaller housing budget. Happy for an extended stay and to cut costs, Maryann and Kyle eagerly anticipated moving into their newly renovated and updated condo.
No online exterior photos were provided other than the view from the patio towards the small pond, but the interior photos show a very tastefully decorated, fully updated 750 square foot unit.
Upon arrival to the new neighborhood, Maryann and Kyle realized the dated condo buildings are typical of the 1970's. Upon doing a little research, Maryann found the community's sales prices are comparatively very low for the region, such as in the $100,000 range, although they are rising into the $200,000 range.
In December, 2022, the median listing price of real estate in Miramar Beach, Florida per realtor.com is $774.9k with a median listing price per square foot of $554 and median sold price of $575k. Per realtor.com, in December, 2022, the median listing price of real estate in Destin, Florida is $624.8k with a median listing price per square foot of $483 and median sold price of $525k.
Maryann said, "My first impression of the buildings was not good. Multiple units with eight small units in each building, four up and four down. They are not attractive on the outside. I met a sub contractor on my walk who is overseeing a reno.  She said some units are full time residents and others are being sold and remodeled to rent. The pool areas are a mess. This lady said they were to do the pool eventually. It appears they are slowly upgrading the outside areas." In addition to the currently non-usable outdoor pool, the community has a very long common area pond and tennis courts.
The reality is that although Maryann and Kyle's rental is beautifully renovated with light colored beachy plank flooring throughout; an updated bathroom with glass walk-in shower and eye-catching black and white tile flooring; a gorgeous all-white kitchen with stainless steel appliances adjacent to a living area with sofa, coffee table, area rug and large flat screen tv, the change isn't all for the better.
After three weeks, Maryann and Kyle have not yet encountered any snowbirds in their new community and they don't have much of anything in common with the neighbors. Maryann said, "There's lots of barking dogs. The neighbors above and to our side are not the best. The people above don't seem to go to bed until 2:00 am and cigarette smoke wafts over from next door. We hear profanity and they keep strange hours -- not everyone here, I am sure."
She continued, "Our new owner is very nice and helpful, but there's not much storage. She offered to empty the owner's closet for us. There are a total of only seven spoons, although the kitchen items are nice. We do run the dishwasher more often or wash by hand."
Kyle stated, "This place wasn't set up for a two month stay. The storage for a long term renter is poor. We've had to get creative with storage."
"The washer and dryer are outside in a closet connected to the condo," per Maryann. "I already bought a small rug to put by the sliding doors as we go in and out a lot. I also bought a squeegee for the shower doors. The cupboards are very high so we might buy a step stool. Not a lot of things are available for baking and there's no hand-held mixer." The living area features a lovely new sofa, round coffee table and a beautiful blue and white area rug, but there's no easy chair in which to recline.
Maryann says, "What is here is very good taste. The bed is comfortable and the place is very clean."
When she and Kyle take neighborhood walks, instead of idyllic suburban strolls along the beach, because of the proximity to a very busy five-lane thoroughfare, "There's no nice place to walk" according to Maryann. "There's no sidewalks and it's so noisy from the traffic on the busy road, it's nearly impossible to converse."
"We're both kind of sad about not being by the water, but we'll make the best of it." Maryann added, "We are comfortable here in this small space and Kyle and I have been lost in reading, devouring books one after another. We miss the water view. The sounds of the waves. When the weather is OK, we drive to the beach and walk, it's always pleasant."
The verdict? "We miss the snowbird types. We knew quickly we will not be back here next year."
---
"All that glitters is not gold."
-- William Shakespeare, The Merchant of Venice, read from a note in Act II, Scene VII
---
DISCLAIMER
The information contained in this website is for general information purposes only. We make no representations or warranties of any kind, express or implied, about the completeness, accuracy, reliability, suitability or availability with respect to the website or the information, products, services, or related graphics contained on the website for any purpose. Any reliance you place on such information is therefore strictly at your own risk.
In no event will we be liable for any loss or damage including without limitation, indirect or consequential loss or damage, or any loss or damage whatsoever arising from or in connection with, the use of this website.
Through this website you are able to link to other websites which are not under the control of Midlife Snowbird. We have no control over the nature, content and availability of those sites. The inclusion of any links or advertisements does not necessarily imply a recommendation or endorse the views expressed within them.
---
---