Candid Conversations with Snowbirds: An Insider's Perspective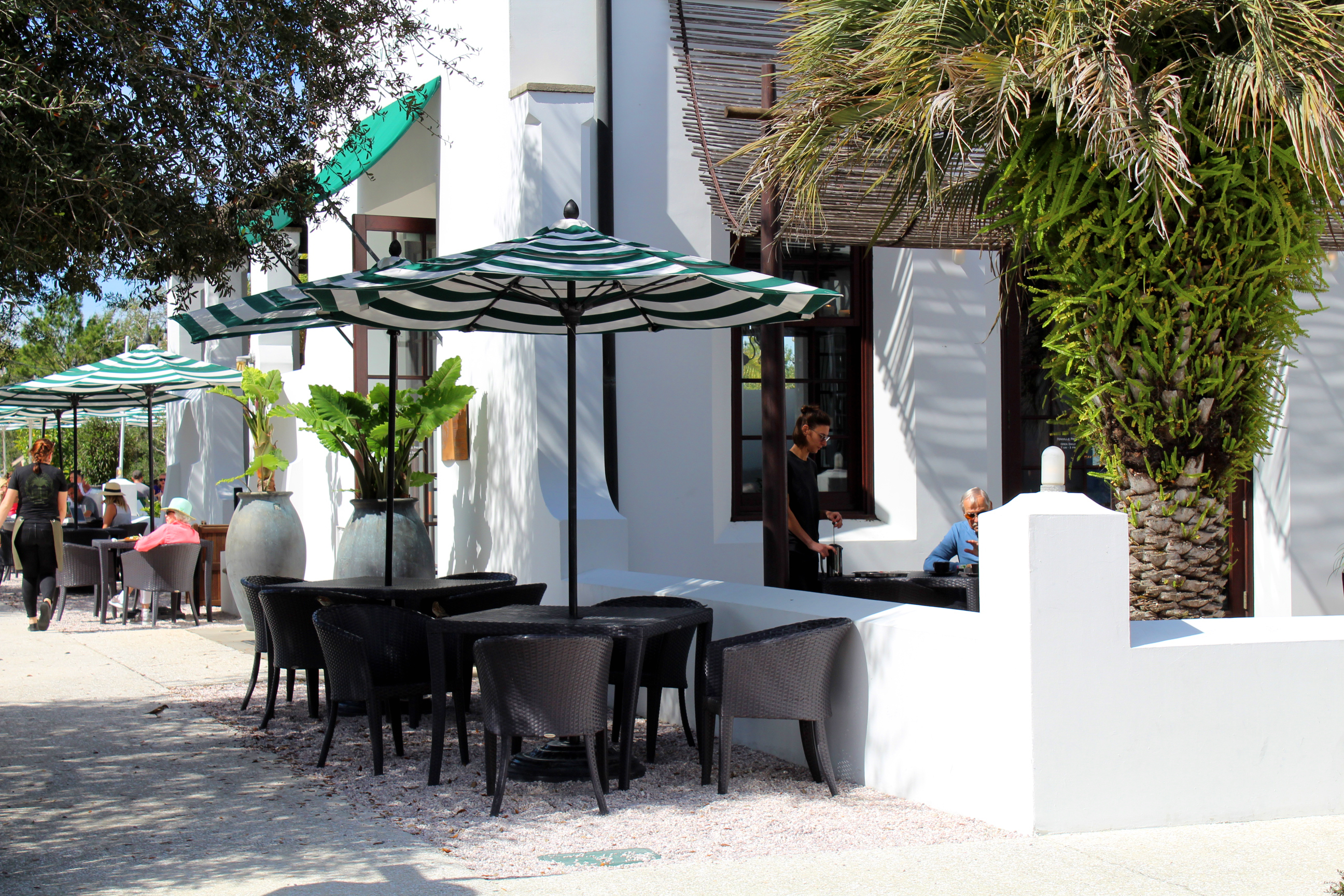 Candid Conversations with Snowbirds
What Snowbirds Are Talking About from an Insider's Perspective
---
Every snowbird is different, yet there's many common threads of conversations that all relate to core issues: the overall value and cost of housing, location, friendships/connections, community and appreciation. As a seasoned snowbird, I consider myself an insider of the snowbird lifestyle because I've experienced and witnessed a lot over the years.
If you've ever wondered what snowbirds actually talk about, I'm sharing insight from personal conversations with snowbirds I've known for years as well as total strangers I've just met. They are refreshingly candid about what is important to them and don't even necessarily realize they're sharing such valuable information. It's not earth shattering, however it does provide honest insight into the minds of what matters to snowbirds, especially snowbirds who rent their warm weather homes. Seemingly the smallest details make their way into the conversation, which tells volumes about what matters to a snowbird. Whether you are a rental property owner or the one renting the property, these are some common themes to be aware of from each view. I've been both and this is what snowbirds are talking about from an insider's perspective.
---
Snowbird Housing
Housing costs, location, features and availability are all important to snowbirds. If a snowbird is happy with their housing, they will rebook it year after year, which is helpful for owners and guests to have continuity, familiarity and know what to expect.
Snowbirds are quick to share their overall satisfaction or not. They will let you know if they like the view, furnishings, attentiveness of the property manager and cleanliness. I've heard from many snowbirds about dirty/worn/outdated units. If this is the case, there had better be a good reason to repeatedly stay there, such as being pet friendly or a fabulous view of the ocean, lake or mountains.
Many snowbirds move around for one reason or another. Availability is a major consideration. If a place doesn't have the needed dates, such as all of January and February, it will force guests to move within the complex or to an entirely different place. Size, price and location are also important. Some snowbirds, such as my longtime friend, Vicki seek accommodations large enough to host multiple groups of family/friends from home and are willing to pay more for that. Others want only enough space for themselves. This could be because they intentionally don't want to have space for guests or have no plans to host guests.
I've learned from personal conversations that many snowbirds have misperceptions about pricing because they mistakenly believe smaller units will cost less. Sometimes that is true, yet there are bargains to be found because the three bedroom units may be vacant in the winter unless priced to compete with the one and two bedroom units. Another common concern is how to rent directly from owners/property managers to avoid paying third party fees.
Rising housing costs matter to snowbirds, especially the ones who have retired. The Naples area of Southwest Florida is known for being very upscale and expensive. During the course of a conversation about Northern Florida versus South Florida prices, it was revealed a friend of a friend's cost to stay at the same place in the Naples area for the next season was increasing to $47,000. That's a lot of money and it was for an inland, not beachfront property.
My friend Judy stays at the same condo every season and appreciates that her property management company recognizes her and calls her by name when she arrives. Not only do they personally acknowledge her, they leave a fresh fruit basket welcome gift on her counter every year.
Longtime friends Lou and Sue, have stayed at the same high rise complex for 10+ years and shared that they prefer a unit on the 3rd to 6th floors. They were on the 26th floor for just one season because it was too high, especially during storms and wind. It isn't just about sitting on the balcony and feeling woozy from the dizzying height. The unit was only accessible from a long, gulf-front exterior walkway leading to the elevators. Every time they were coming or going when it was stormy or windy, it's blowing directly onto the exterior walkway. No thanks!
Speaking of elevators, they can be quirky and often don't function. Many snowbirds have said that they love their ground floor units because of the easy access for them and their pets. The down side is keeping pets corralled on the patio of a ground floor unit, it's not a good idea to leave the slider door open at night due to security and your view of the water is not as spectacular as a higher floor. There are ground floor units that may be located next to a pool, which can be wonderful but it also means your direct view is of sunseekers reclining in the pool's lounge chairs.
Casual conversations about housing provide valuable insight of aspects of what may seem like a great choice, yet there's always more than meets the eye when you really delve into the details.
[Snowbird Housing Case Study: Not All That Glitters Is Gold]
---
Furnishings and Decor
Decor and furnishings are important to snowbirds who are spending an extended time in their warm weather home. Furnishings are mentioned in snowbird conversations more often than you might think.
A new neighbor explained that their rental is decorated in "Parrots, red paint and a tropical Tommy Bahama" vibe. She explained it, "Isn't her style" but they do love the unobstructed gulf view and that is the primary reason they chose the place. We talked about putting aside the unwanted items, but the intense red paint in the kitchen is difficult to ignore. I get it, I spent three seasons with an emerald green kitchen. It didn't feel beachy and neither does my neighbor's red kitchen. I guess the only options are "Live with it or leave it."
Another friend, Mary, casually mentioned that her newly renovated condo only has seven spoons. She said the flatware matches and it's of good quality, but there are a total of seven spoons.  Mary's lack of spoons was upstaged by Terrie who told me she only has three spoons. I didn't ask -- Mary and Terrie volunteered the info because it is ridiculous enough that they needed to vent. Terrie's 3 BR / 3 BA unit was purchased within the last six months and refurbished, which is all the more reason to get the details right.
Not only are these situations memorable for all of the wrong reasons, it's very short-sighted of the owner and/or property manager. If a guest is running the dishwasher more frequently due to lack of basics such as flatware, it's increasing utility costs and annoying the guest who either must purchase their own flatware or hand wash it every day or perhaps every meal.
Other snowbirds have shared they lack storage, don't have enough pots/pans/bakeware and don't have any equipment to vacuum their rental or the vacuum doesn't function.
None of the guests were impressed with the shortfalls. The message the snowbirds receive is "My property isn't loved enough to provide proper basics, why should I care if they don't care?"
---
Hobbies, Recommendations and Concern for Other Snowbirds
It's heartwarming how much of a bond there is with snowbirds, even ones you've only just met and may never see again. Kind of like small town or even university life where you know everyone has something in common and because of that it connects you that much more.
A great icebreaker conversation starter is to ask another snowbird where they are from. If they have a dog, ask the dog's name, etc. By showing interest and asking a few basics, it's easier to find out if you have things in common, such as being a dog lover, common interests in pro or university sports teams and other activities such as golf, fishing, reading or other hobbies. By sharing a little information, I found out one of my neighbors was attending the same local architectural home tour my friend and I were attending. Recommendations for favorite festivals and other events is a great way to interact with and get to know your fellow snowbirds a little better. You may even decide to attend an event, walk your dogs together or go out to dinner some evening. Becoming a part of your snowbird community often starts with a simple introduction that leads to lasting friendships.
It's fairly quick to figure out snowbird's favorite sports team and hobbies. They're often wearing apparel with their hometown team/s or they have cues of what they do for fun based on their attire and accessories. Perhaps the conversation is related to their fishing gear; water sports equipment and gear; bicycles; guitar or musical instruments or their golf clubs. It's one of the easiest and most popular conversations amongst snowbirds who are getting acquainted.
Snowbirds often express thoughts of missing other snowbirds who have passed away or are absent for various reasons, such as no longer able to travel to their warm weather destinations. They also check up to learn if their friends and acquaintances have returned and let them know they are happy to see them again.
Not only do snowbirds want to be appreciated, they also seek and share recommendations of where to go, what to do and the best places to eat. A neighbor, Dee, stopped me to ask whether to go to the Winn Dixie for groceries or drive further to another large super center? Another time she asked if I thought a local restaurant up the street would be a great choice for a special date night? She knew my husband and I dined at this same romantic gulf front restaurant for our wedding anniversary. I told her we had enjoyed the restaurant for past anniversaries and were disappointed to find there were only five entrees on the menu this time. Because of our conversation, Dee appreciated the insight of what to expect.
This year there was an unfortunate abundance of snowbirds who departed days, weeks and even a month+ ahead of schedule due to their own illness and in one case, illness of a pet. I talked with snowbirds who personally updated each other and kept each other apprised of the status of the ones who left early. In one case, a man who loved to fish at night was hospitalized after being found on the floor of the elevator after returning from fishing one evening. Scary stuff, especially for the spouses who are lacking the normal support system in their primary homes. By expressing the care and concern for each other, it does make a difference so the snowbirds in crisis do not feel entirely alone in their warm weather community.
Snowbirds also kindly wish each other well and let their friends know they arrived safely back at their primary homes. Until next time, we tell each other we hope we meet again next year.
---
"Every good conversation starts with listening."
-- Tom Haak, American Author, Business Founder
---
DISCLAIMER
The information contained in this website is for general information purposes only. We make no representations or warranties of any kind, express or implied, about the completeness, accuracy, reliability, suitability or availability with respect to the website or the information, products, services, or related graphics contained on the website for any purpose. Any reliance you place on such information is therefore strictly at your own risk.
In no event will we be liable for any loss or damage including without limitation, indirect or consequential loss or damage, or any loss or damage whatsoever arising from or in connection with, the use of this website.
Through this website you are able to link to other websites which are not under the control of Midlife Snowbird. We have no control over the nature, content and availability of those sites. The inclusion of any links or advertisements does not necessarily imply a recommendation or endorse the views expressed within them.
---
---