BeachFront, Ocean Front, Ocean View: What to Know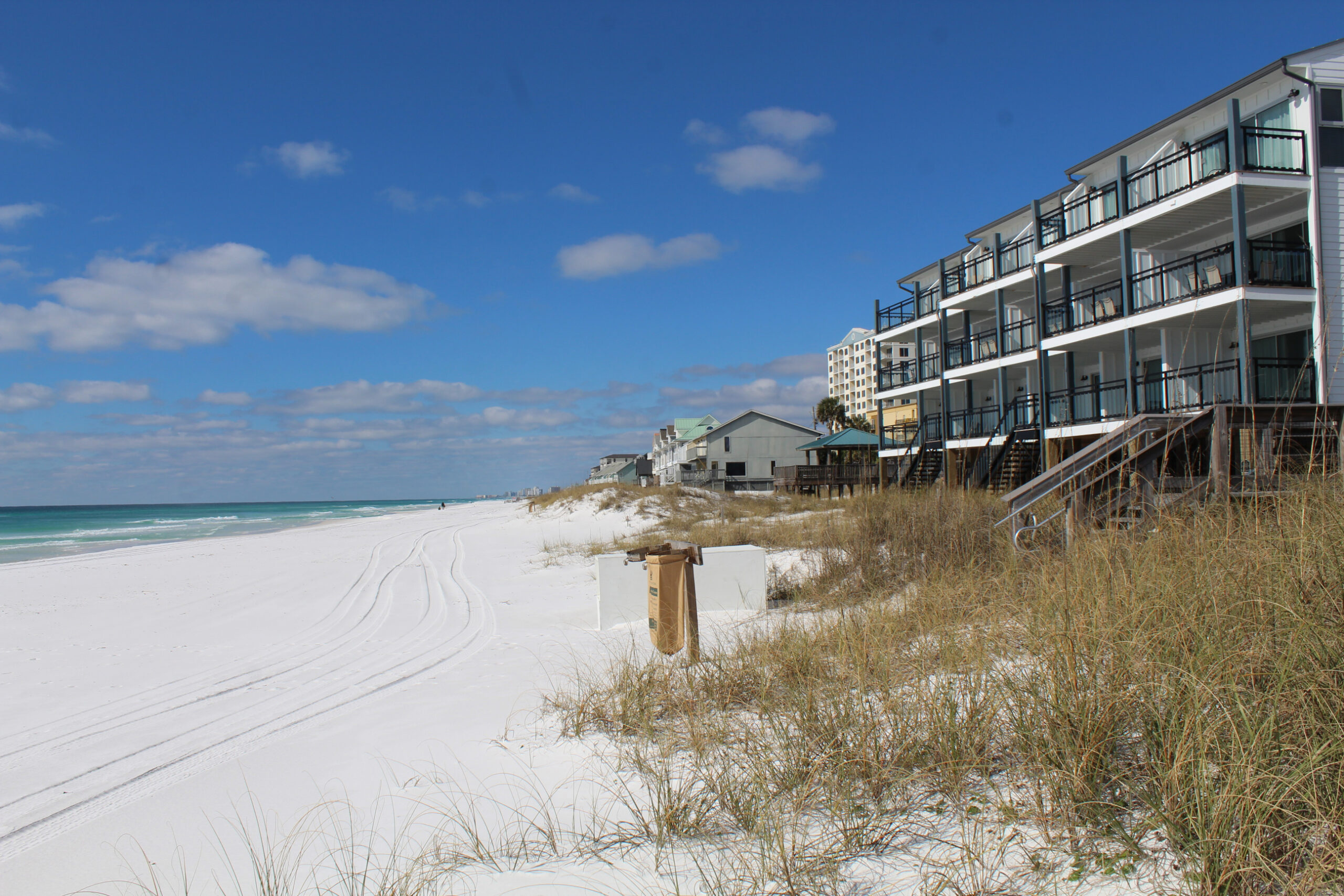 Beachfront, Ocean Front, Ocean View
What to Know About the Nuances of Beach Rental Terminology
---
Snowbirds looking for a place with "beachfront" in the description may be surprised to find out the actual distance to the shoreline can be quite a hike for some properties or quite the opposite with mere steps to the sand. 
The nuances of view, beachfront and ocean/gulf front are a continual source of confusion for both property owners and potential guests. It's enough of an issue that a very popular all-inclusive resort with many Caribbean island locations dedicated an entire web page to the subject with beautiful photos to illustrate exactly what you will actually get when you book their rooms and suites.
There are many informal online groups and third party travel agency sites dedicated specifically to matching guests with rental properties. Local and regional groups offer a forum for potential guests to make a request seeking properties specifically within their preferred criteria and owners will respond if they have something available. It's not a question of whether the guest or rental unit will mistakenly interchange the terms, it's just a matter of when it will happen. No one wants a surprise upon arrival, so error on the side of acquiring information beyond a doubt.
What exactly is the difference of beachfront vs. ocean/gulf front? Or ocean view? It can vary widely because there is no authoritative standard definition for beachfront, ocean front and ocean view. No one-size-fits-all for beach rental terminology exists, which is why there is so much confusion. You may encounter a wide range of properties that are "ocean front" or "beachfront" and all could be correctly labeled yet be wildly different.
Here's what you need to know before booking a property.
Beachfront typically implies ground floor and a short distance to the sand. However, you may encounter properties who consider "no road" between the unit and the beach to be beachfront, despite being located in a high rise or quite a distance from the actual beach. An ocean front room is also ocean view, but an ocean view room is not necessarily ocean front. An ocean front accommodation may be situated near the water and an ocean view unit may be located much further inland, even half a mile or more away in some cases.
Ocean view indicates you can see the ocean/gulf somewhere from the interior, but it won't be directly facing the ocean -- which is considered ocean front. Never assume the ocean view will be from the interior, it could be from somewhere on the balcony or patio area. Your balcony may be way in the back of the complex or it may be an inline side balcony that requires leaning over the railing to see the ocean view. Likewise, ground floor units may or may not have a visible view of the ocean, it all depends on whether obstructions such as pools, fences, landscaping and topography block all or part of the view. Partial views, sliver views, balcony views, side views, direct views, rooftop views, panoramic views and unobstructed views are all nuances of ocean view. 
If all else fails, price will offer a huge clue about the property. The most expensive will be beachfront, followed by ocean front and then ocean/gulf view. No view is also something to consider for snowbirds on a budget or who simply want to be in a desirable location near the water, but perhaps in a unit with with other features such as detached home or cottage, private pool, covered parking or fenced yard.
For your convenience, I've compiled dictionary definitions for some of the most common beach terminology, but it is not intended to be anything other than a point of reference. Invesigate, then evaluate all of the information you gather with the facts. Don't get caught up in the promotional photos and marketing sizzle before you have the actual facts. Clarify if the photo/s you are looking at are general views of the overall property or are they of the actual unit where you will be staying. Ask a lot of questions, confirm the information in writing and take a virtual video and/or photo tour of the specific unit you are considering before making a decision about renting a new place, whether staying for a few nights or much longer.   
Dictionary Definitions of Terminology
Because there is no authoritative standard source of beach terminology relating to the hospitality and travel industry, I've compiled definitions from reliable sources that pertain to the literal meaning of beachfront, ocean front and ocean view.
---
BEACHFRONT
Cambridge Dictionary
Noun. A strip of land along a beach
Collins Dictionary
Noun. A strip of land bordering on a beach
Merriam-Webster
Noun.
1.  A strip of land that fronts the beach
2. The usually sandy or gravelly land bordering a body of water
---
OCEAN FRONT
Collins Dictionary
Noun. Land, buildings, etc. along an ocean shore
Merriam-Webster Dictionary
Noun. A shore area on the ocean
Oxford Dictionary
Noun. The land that borders an ocean
---
OCEAN VIEW
Cambridge Dictionary
Definition not available
Collins Dictionary
Definition not available
Merriam-Webster Dictionary
Definition not available
Oxford Dictionary
Definition not available
---
VIEW
Collins Dictionary
Countable Noun. The view from a window or high place is everything that can be seen from that place, especially when it is considered to be beautiful.
Merriam-Webster Dictionary
Noun. All that can be seen from a certain point
Oxford Dictionary
Noun.
1. The ability to see something or to be seen from a particular place
2. A sight or prospect, typically of attractive natural scenery, that can be taken in by the eye from a particular place
---
SHORELINE
Collins Dictionary
Countable Noun. A 
shoreline
 is the edge of a sea, lake, or wide river
Merriam-Webster Dictionary
Noun.
1. The line where a body of water and the shore meet
2. The strip of land along the shoreline
Oxford Dictionary
Noun. The line along which a large body of water meets the land
---
BEACH
Collins Dictionary
Countable Noun. A 
beach
 is an area of sand or stones beside the ocean
Merriam-Webster Dictionary
Noun. A shore of a body of water covered by sand, gravel, or larger rock fragments
Oxford Dictionary
Noun. The shore of the sea, on which the waves break, the strand; spec. the part of the shore lying between high- and low-water-mark
---
"Life is not black and white; there is some gray nuance to it."
-- Pilou Asbæk, Danish Actor
---
DISCLAIMER
The information contained in this website is for general information purposes only. We make no representations or warranties of any kind, express or implied, about the completeness, accuracy, reliability, suitability or availability with respect to the website or the information, products, services, or related graphics contained on the website for any purpose. Any reliance you place on such information is therefore strictly at your own risk.
In no event will we be liable for any loss or damage including without limitation, indirect or consequential loss or damage, or any loss or damage whatsoever arising from or in connection with, the use of this website.
Through this website you are able to link to other websites which are not under the control of Midlife Snowbird. We have no control over the nature, content and availability of those sites. The inclusion of any links or advertisements does not necessarily imply a recommendation or endorse the views expressed within them.
---
---