Destination: Helen Keller Home, Tuscumbia, Alabama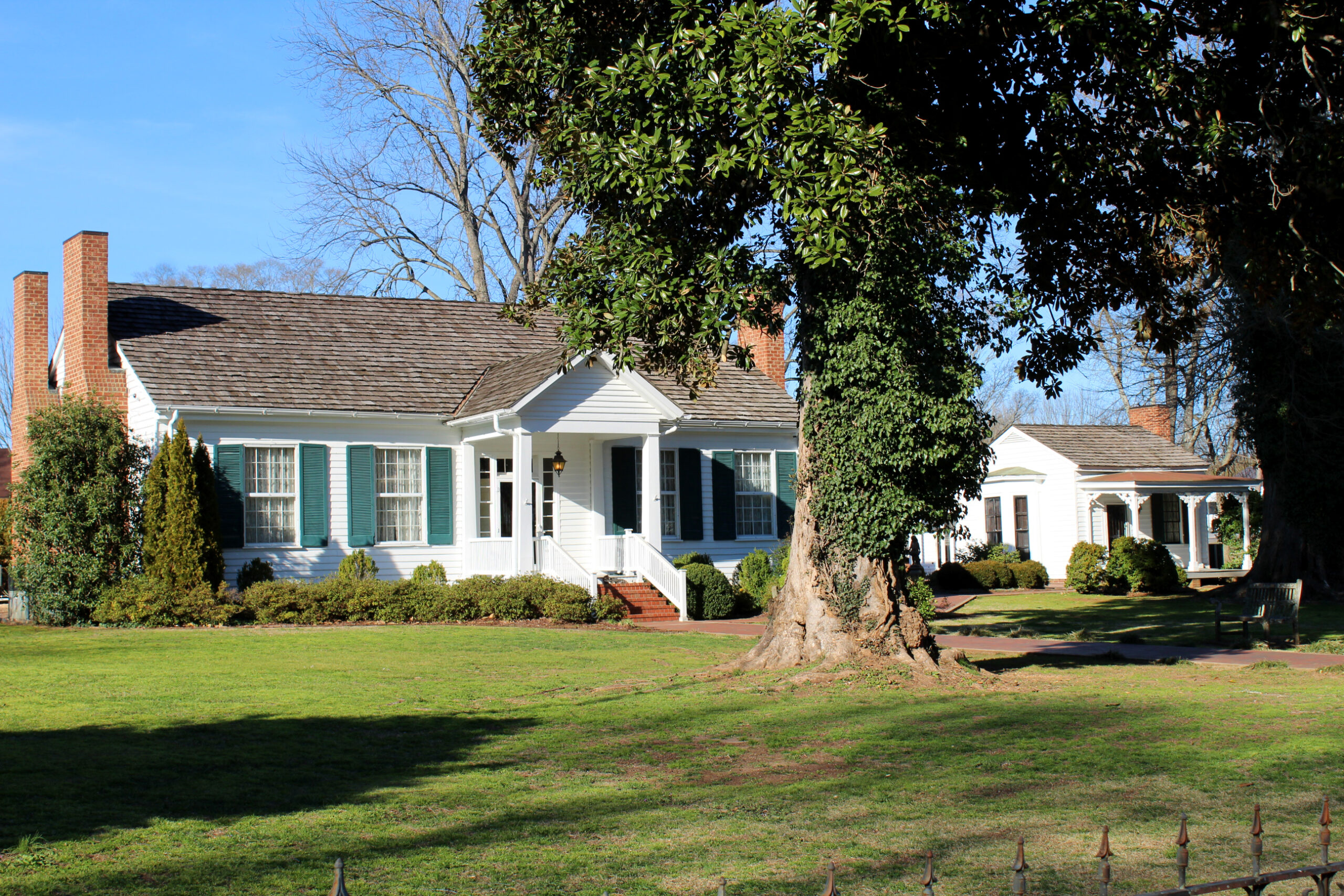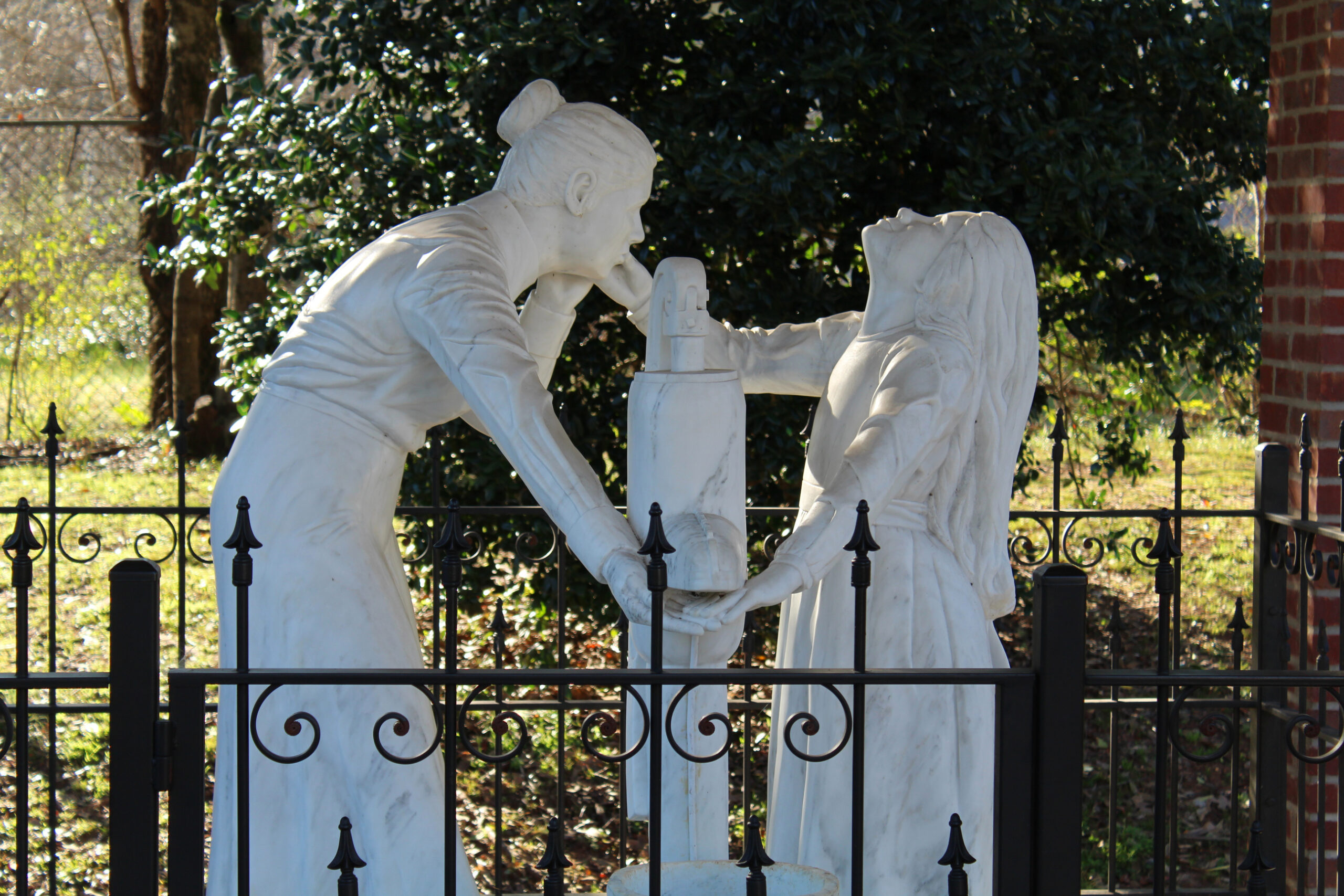 Anne Sullivan and Helen Keller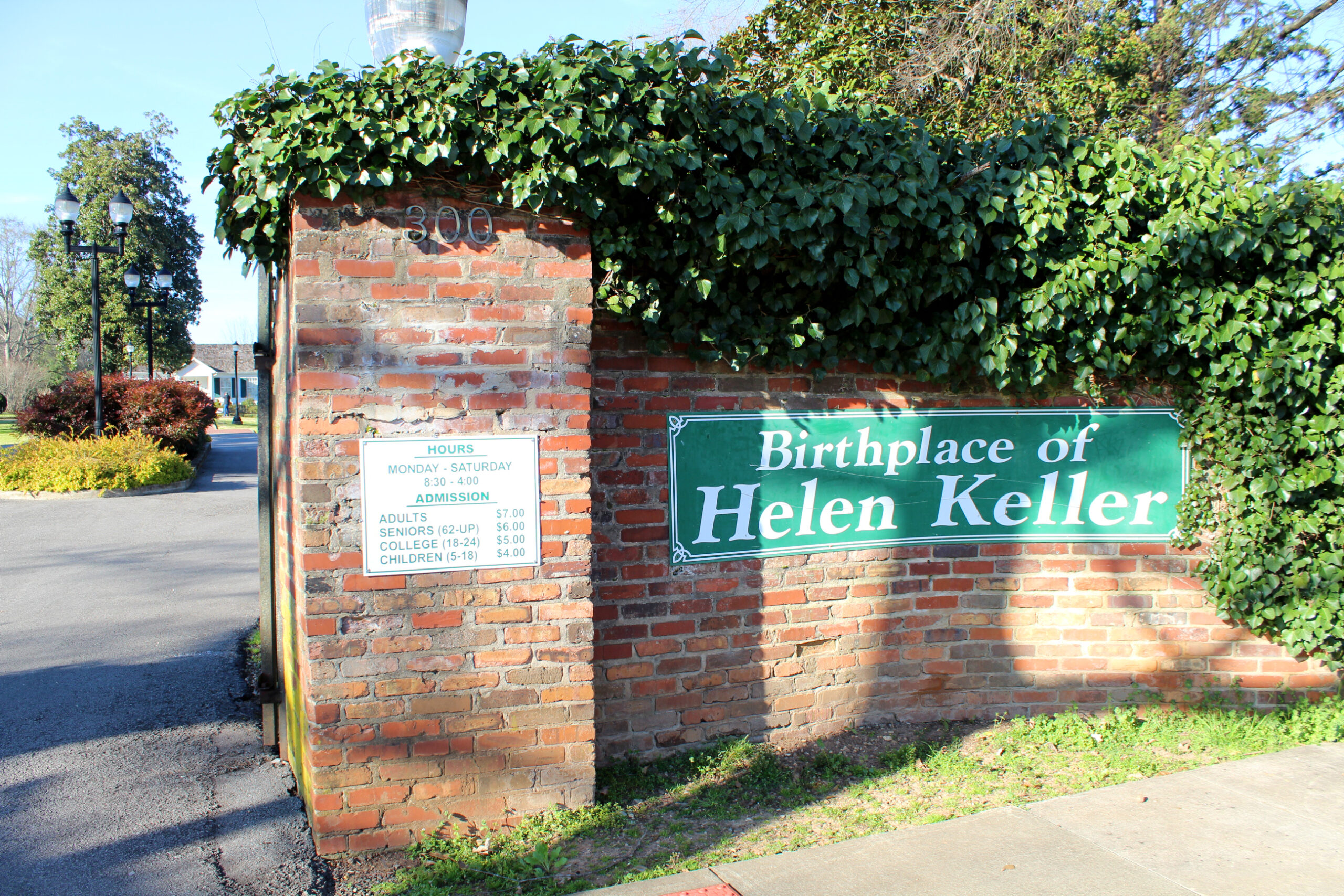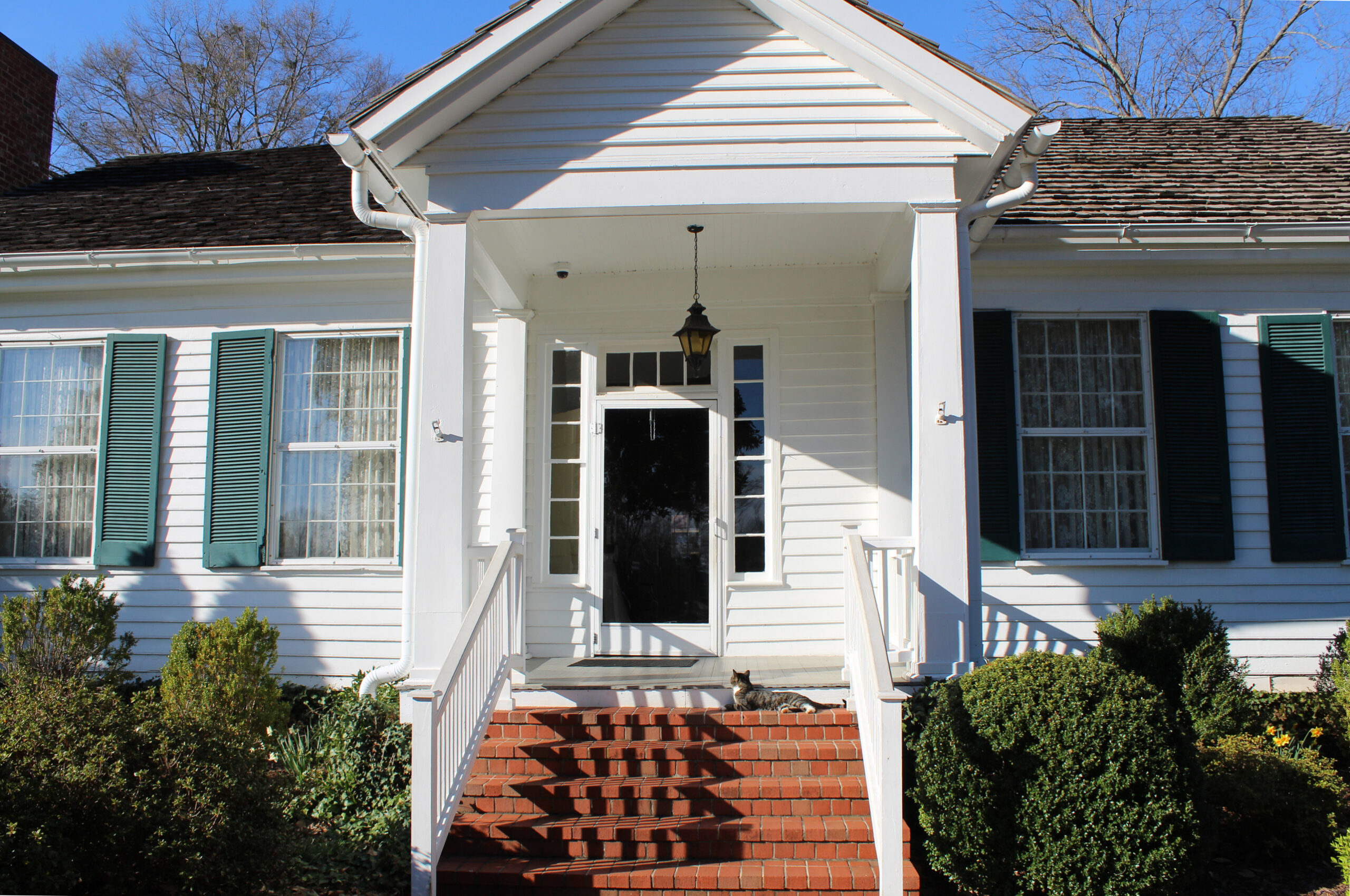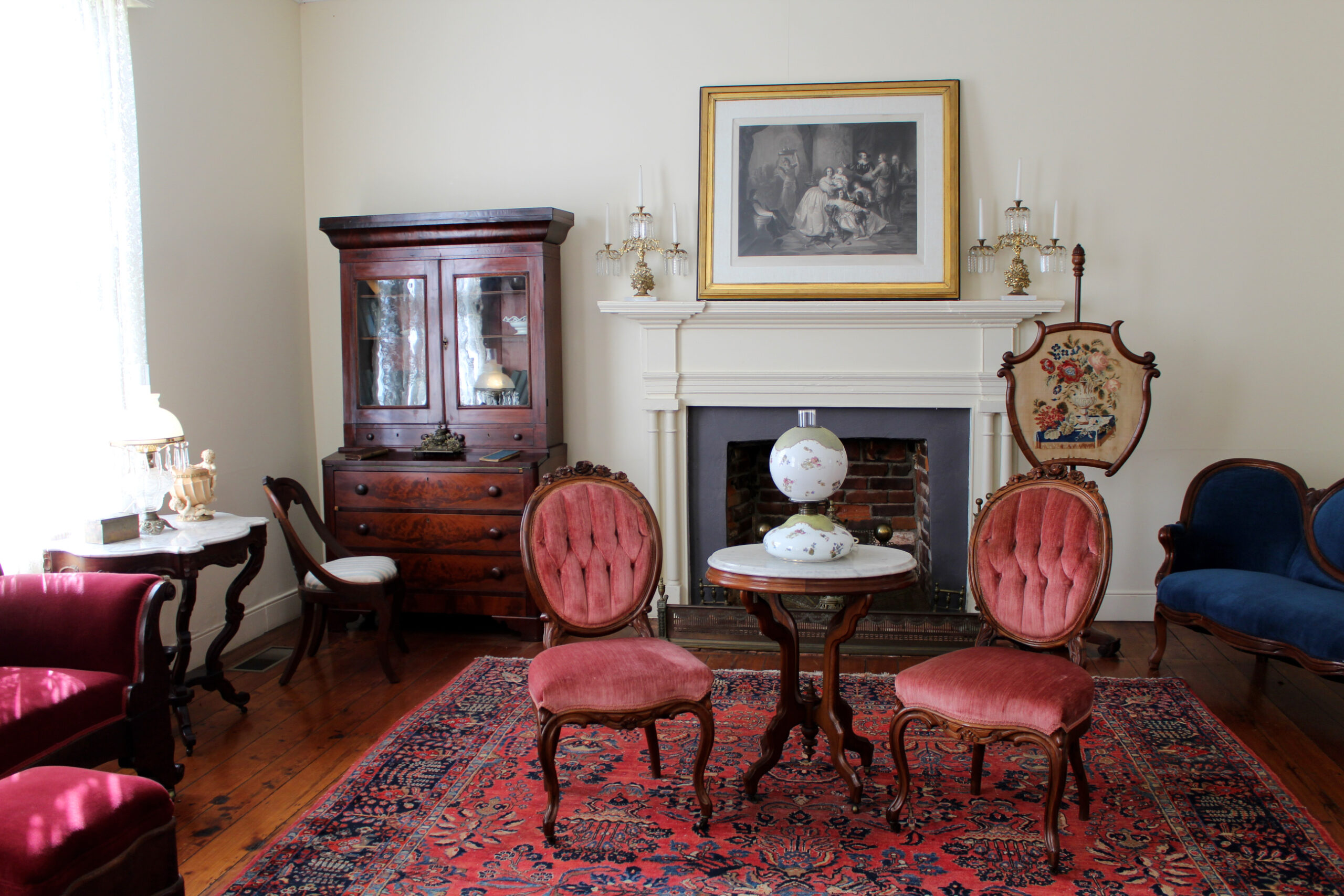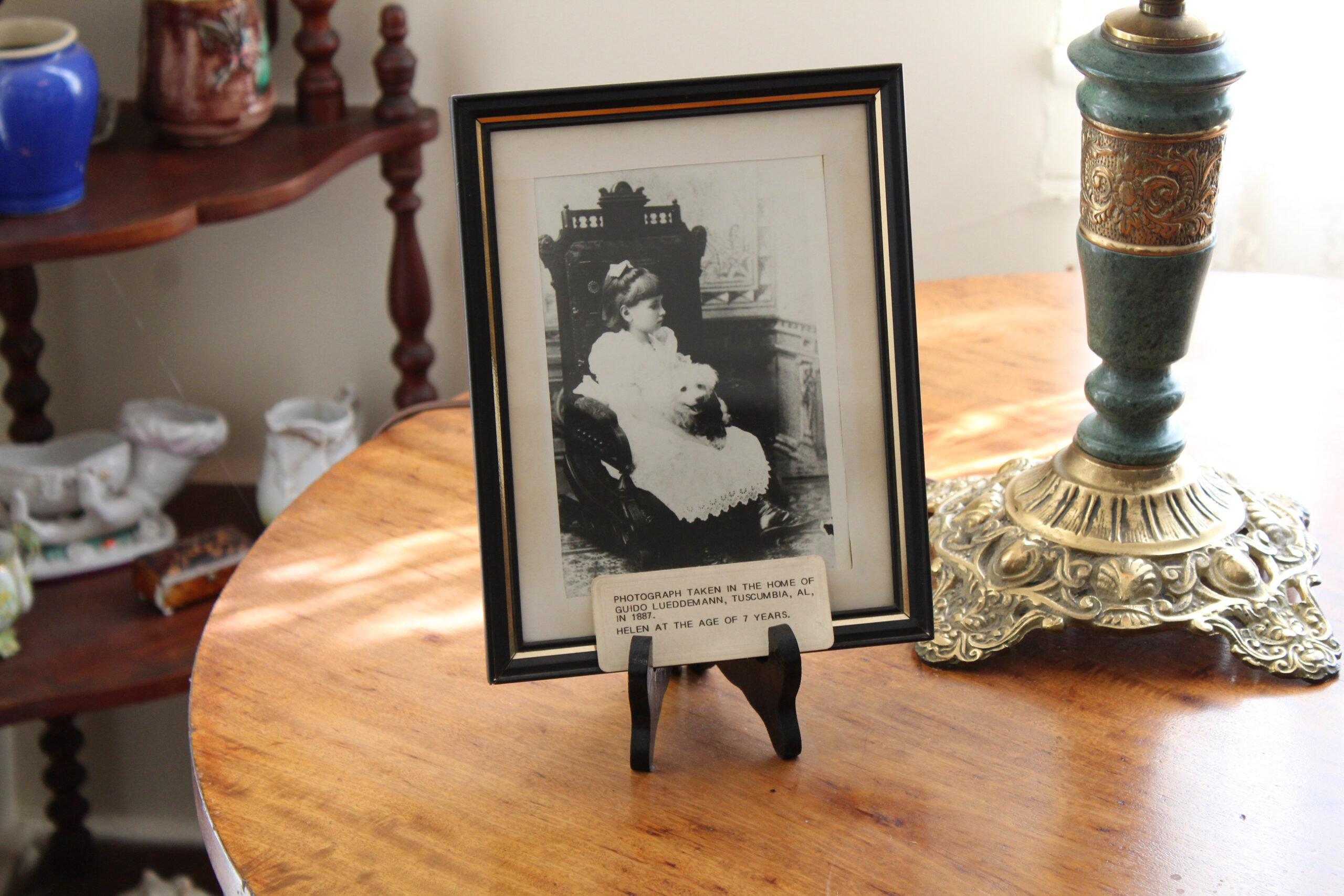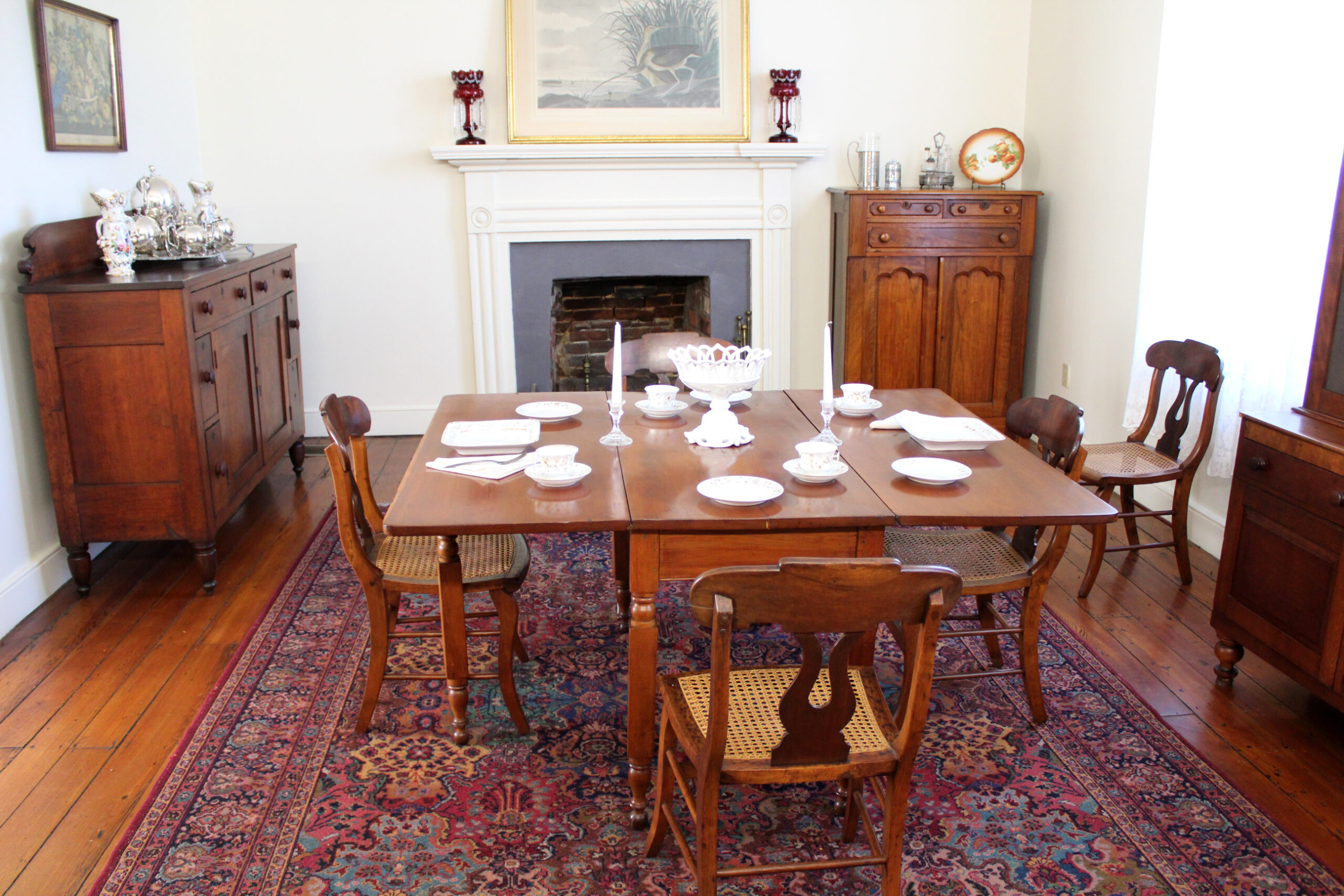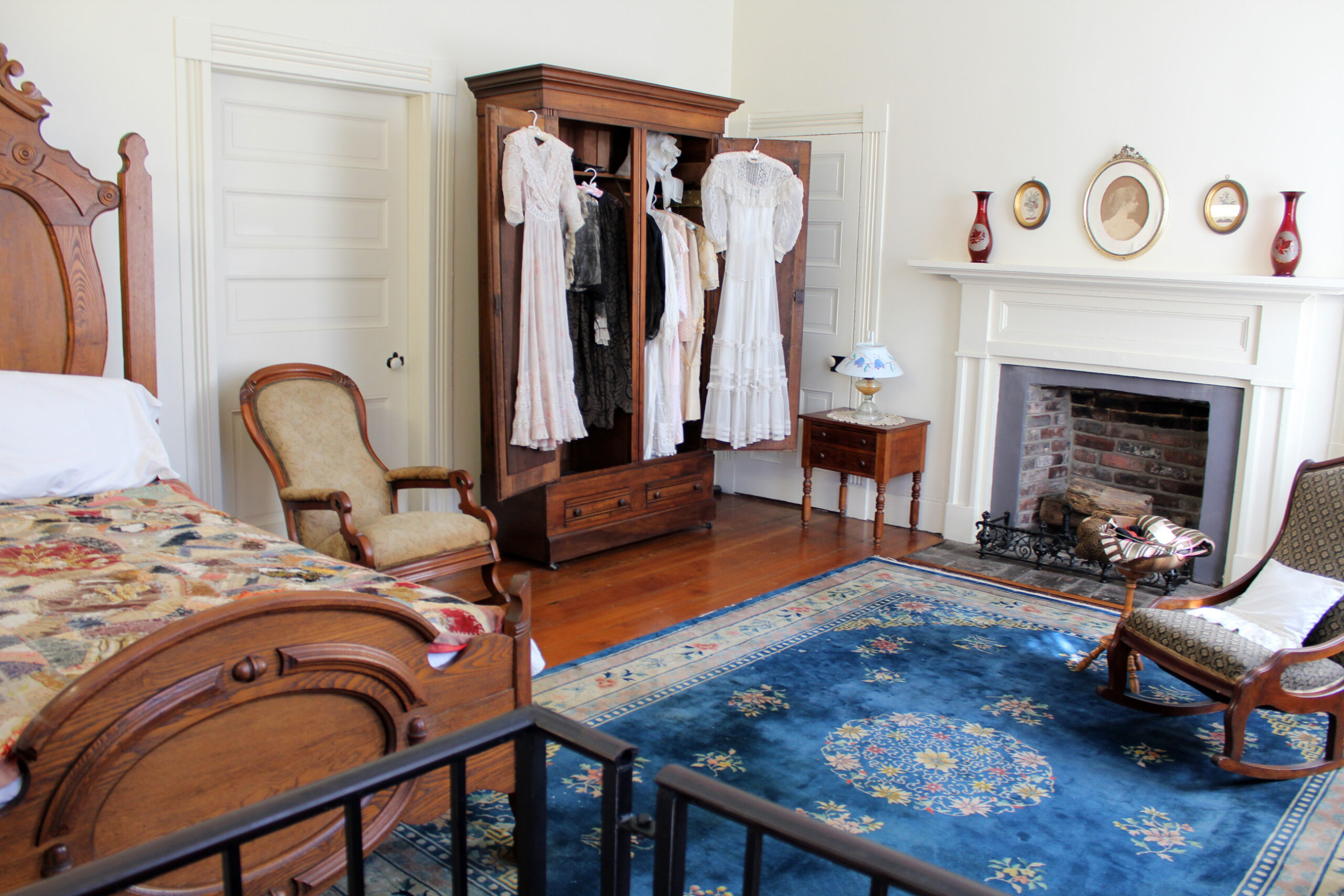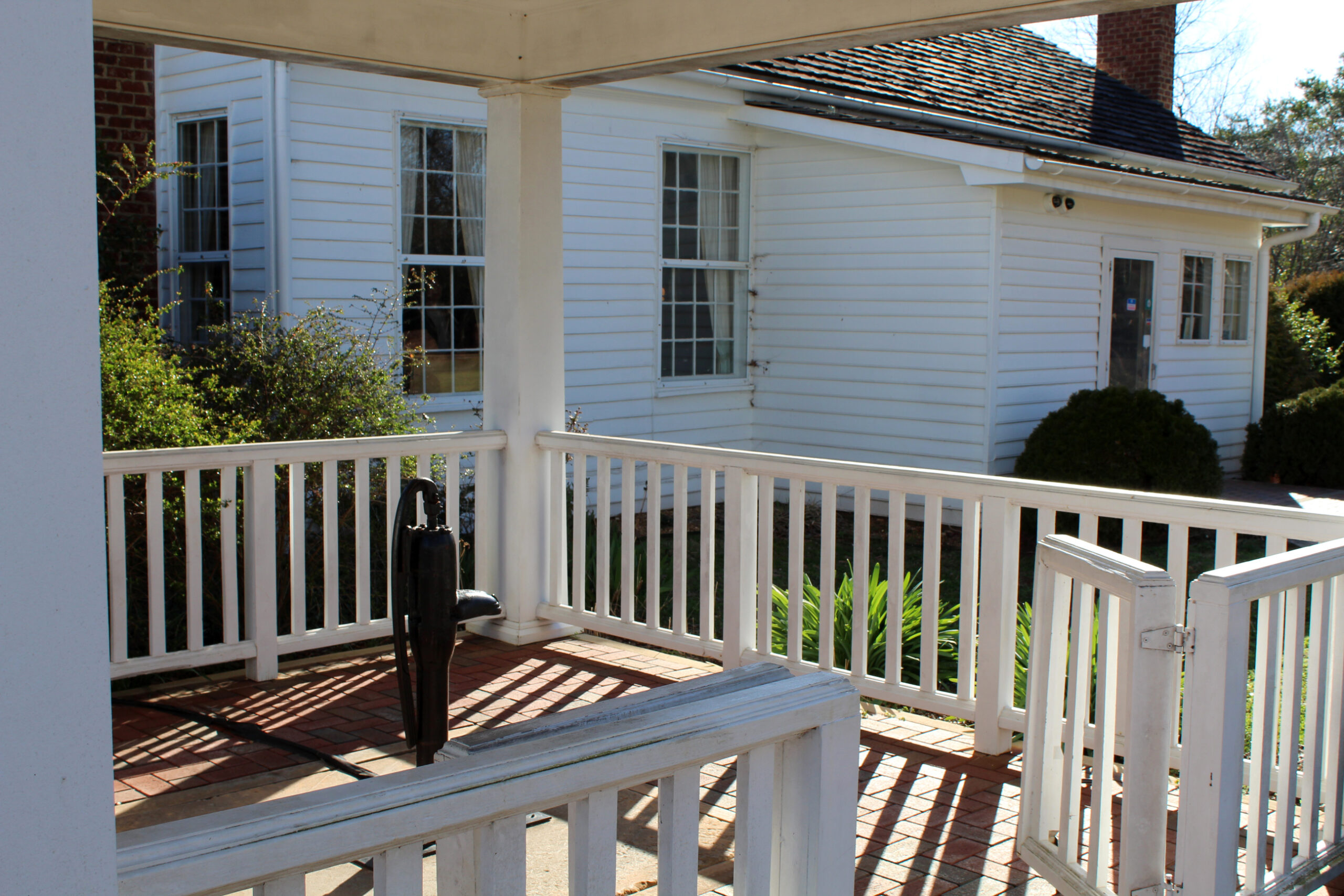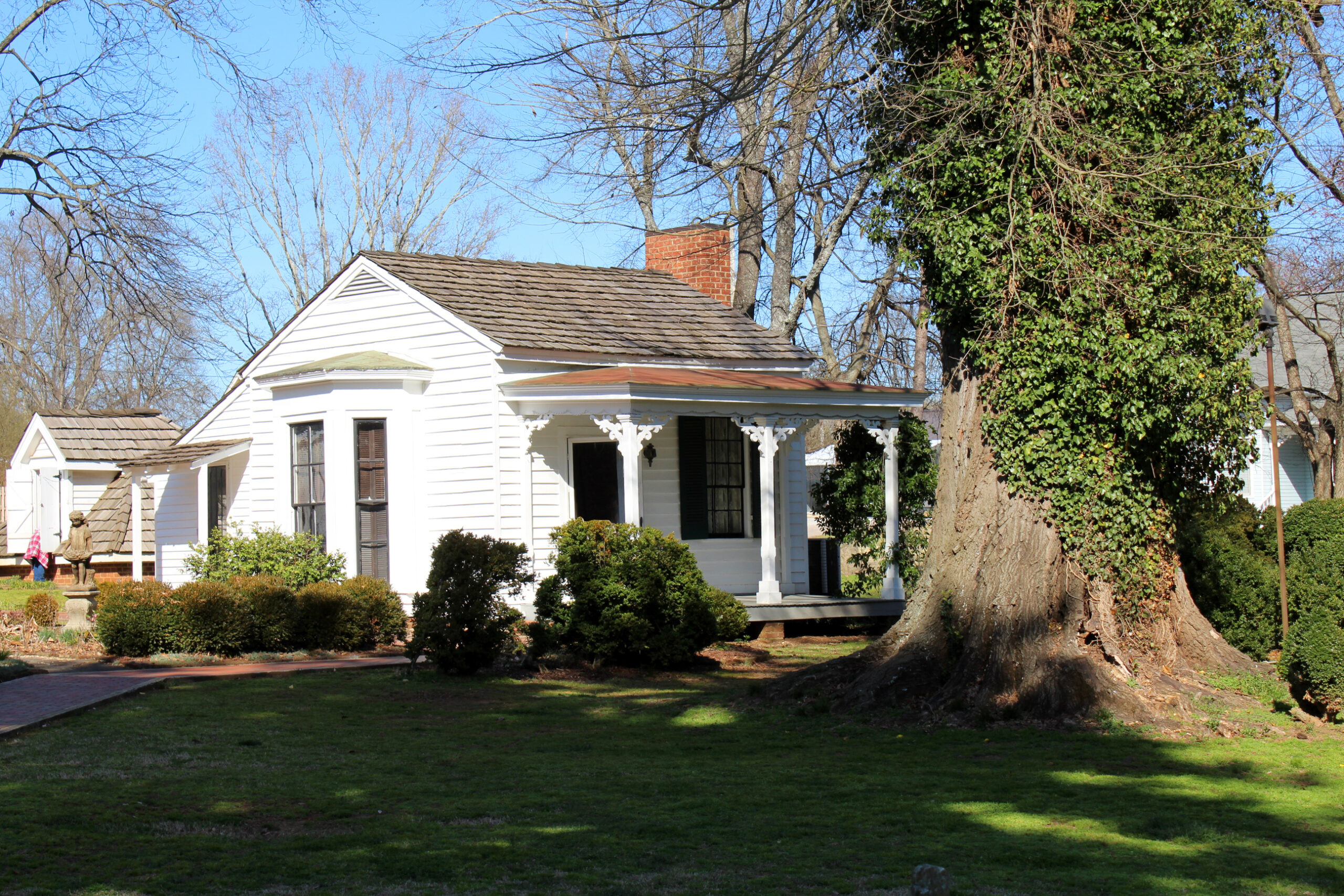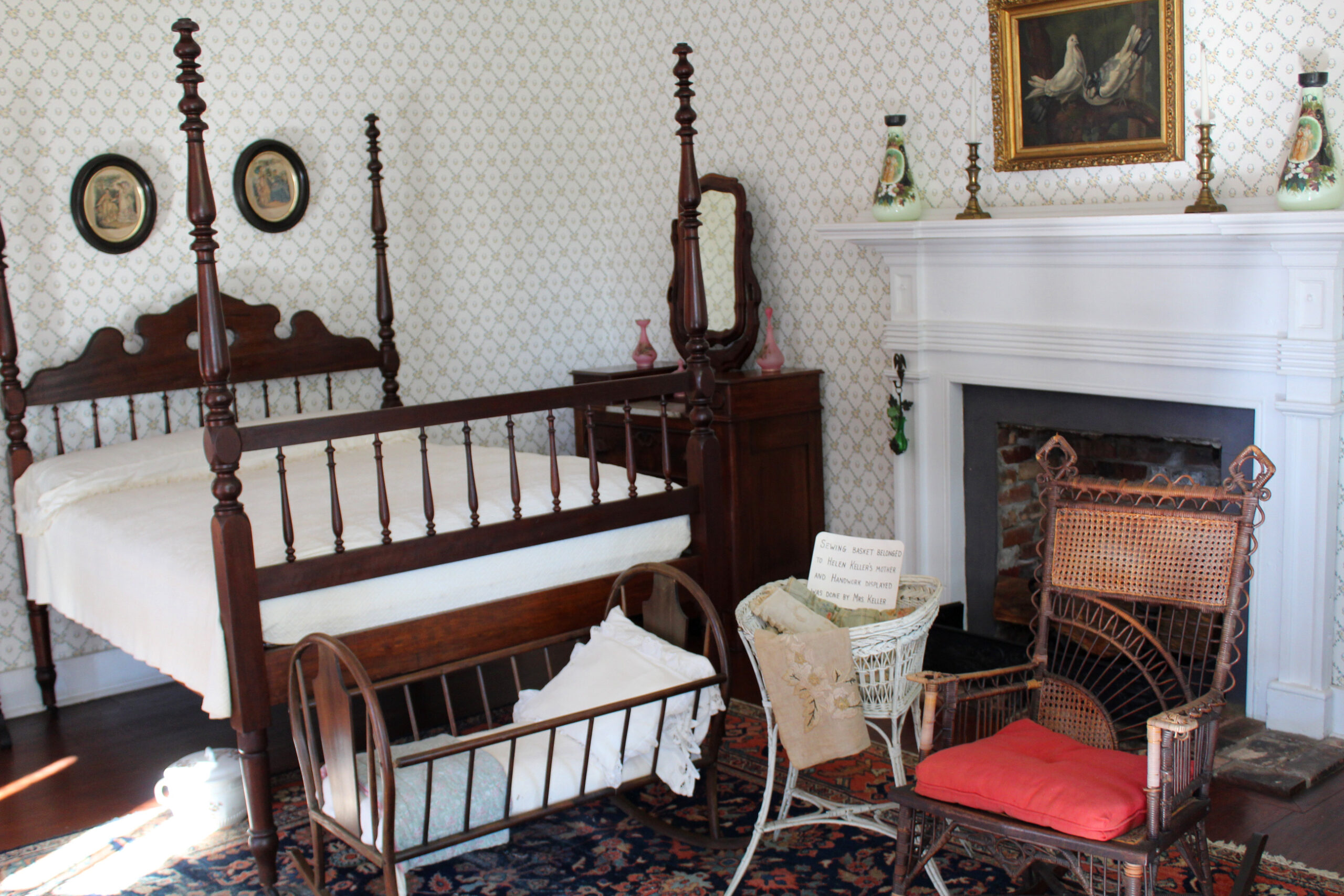 150 year old gardens, the brown community building and the kitchen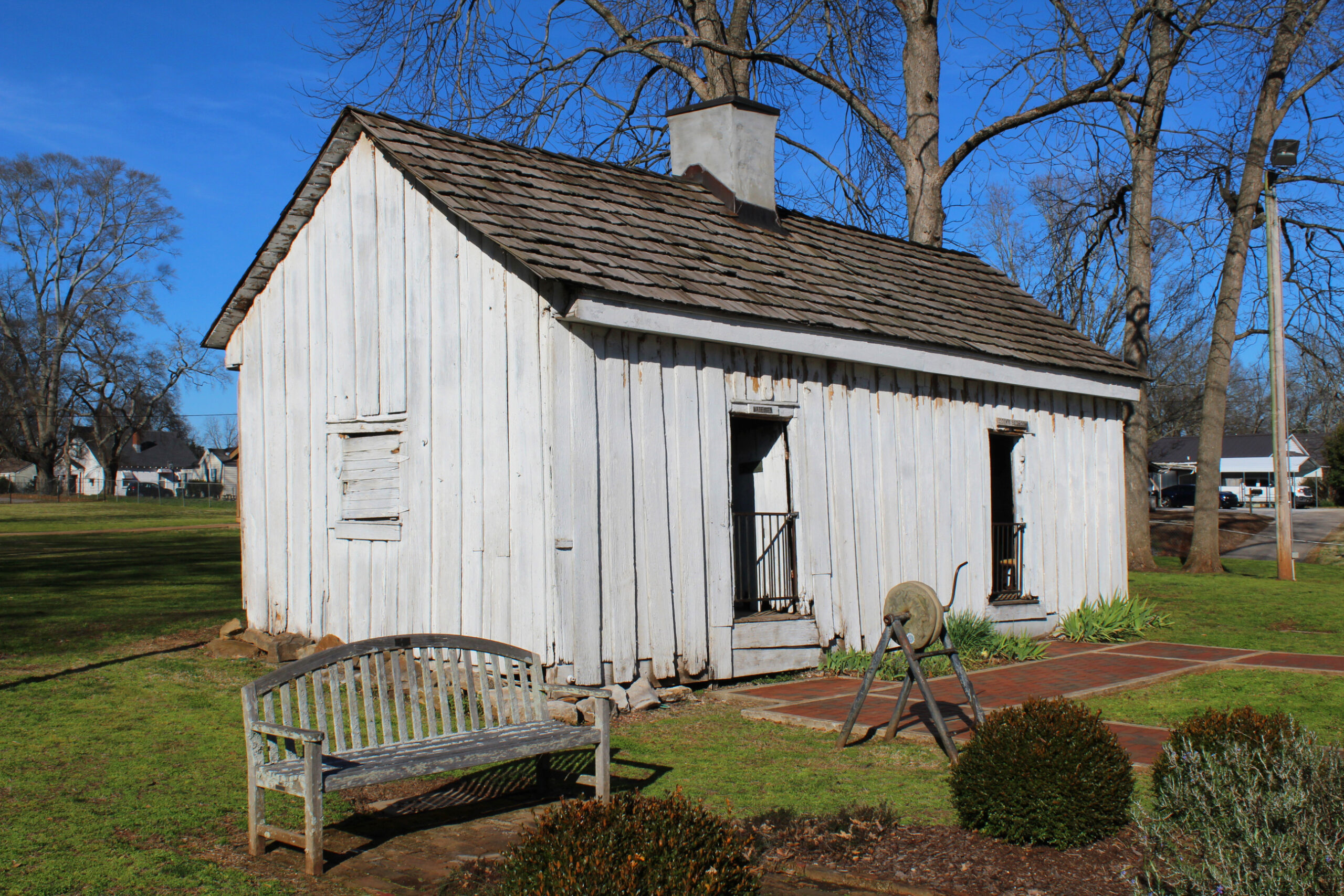 The Kitchen and Cook's Quarters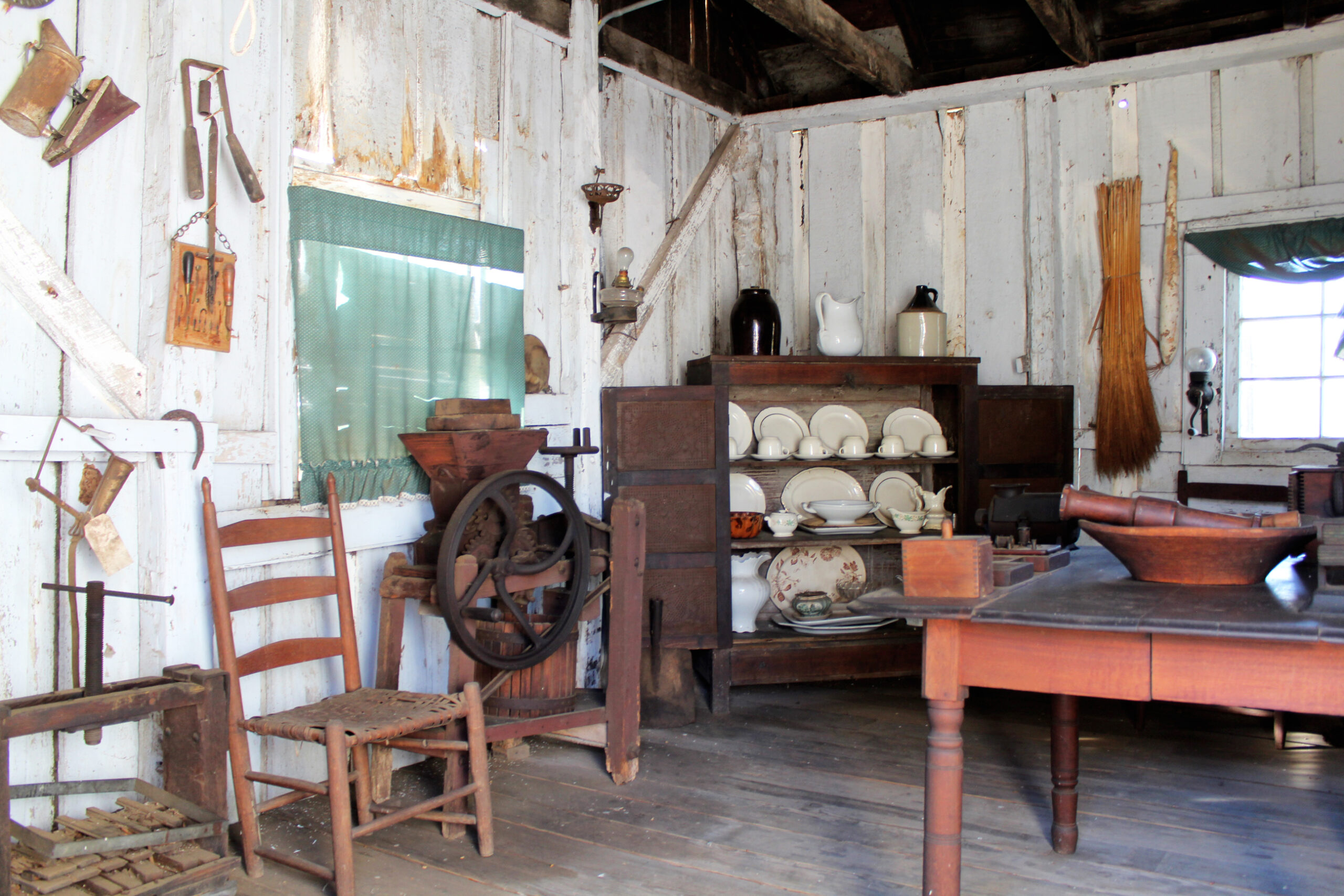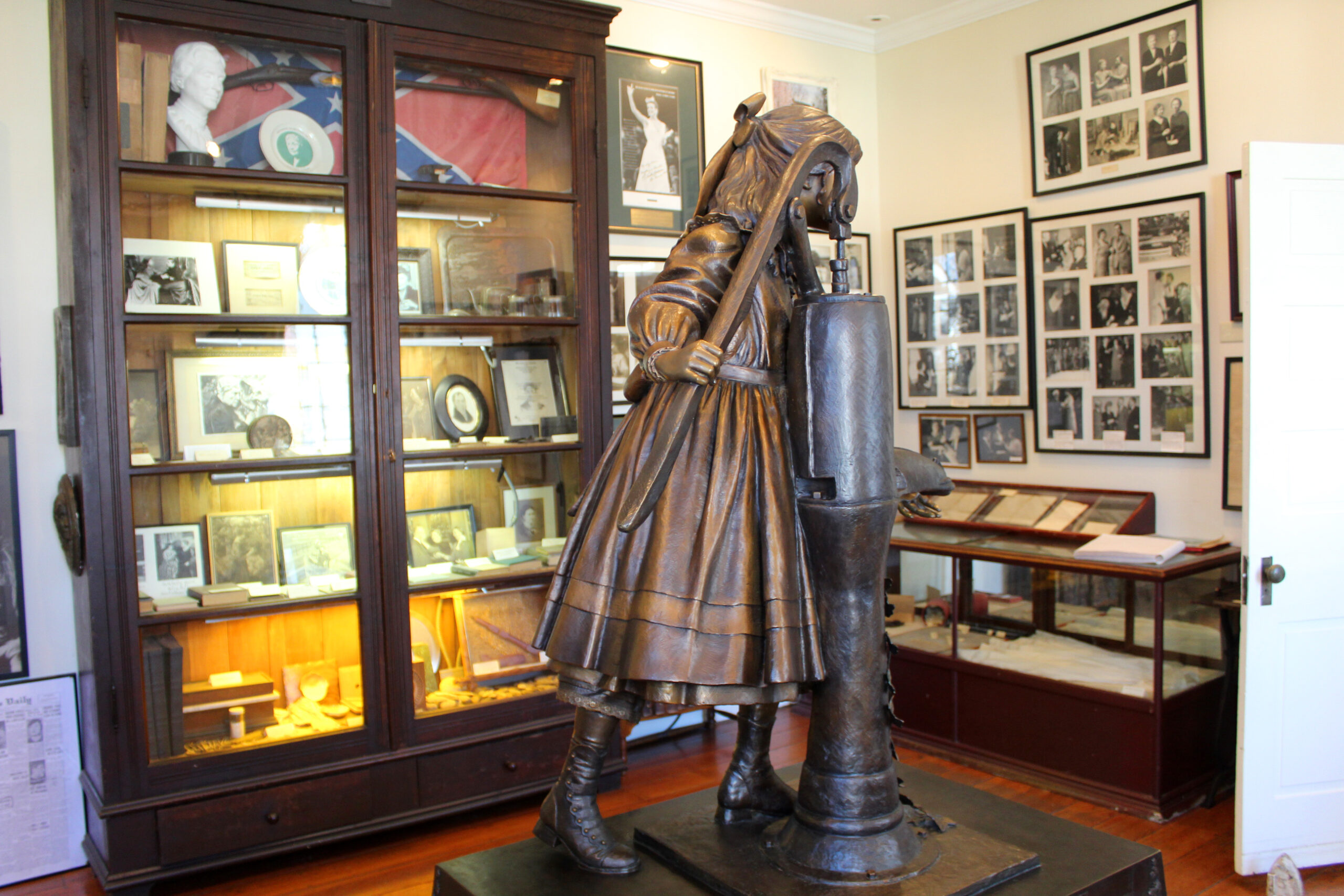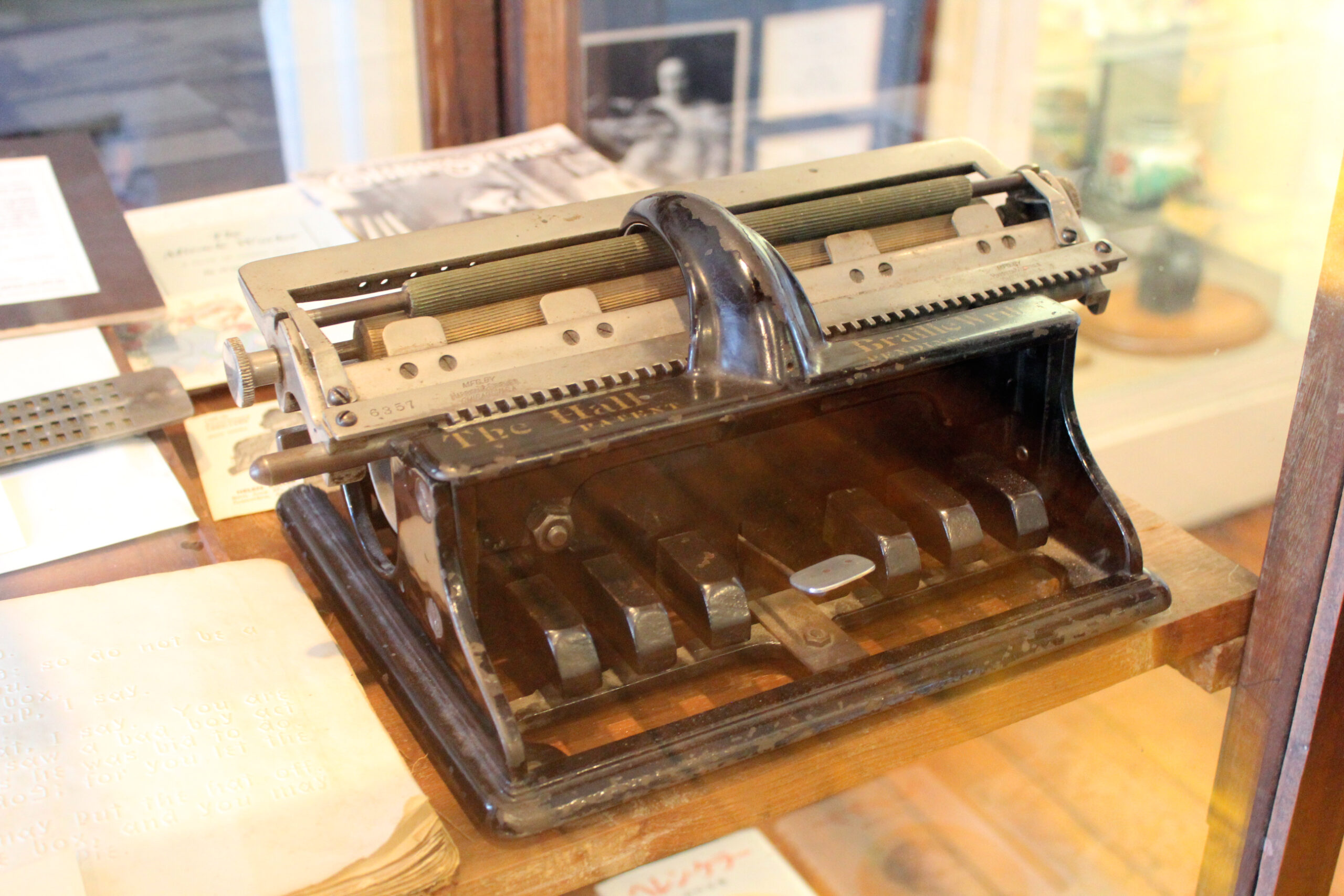 Ms. Keller's first Braille typewriter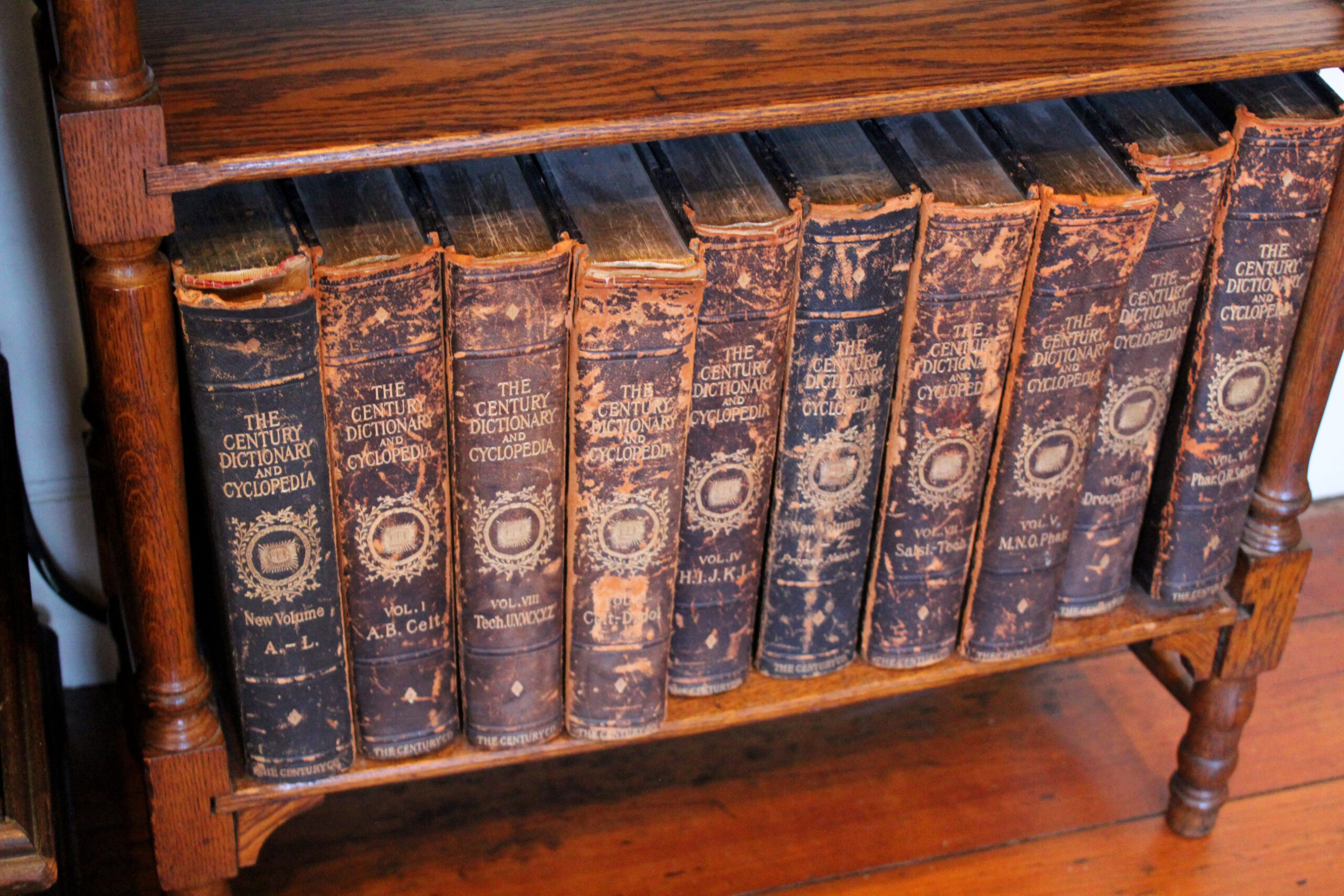 Ms Keller's Braille books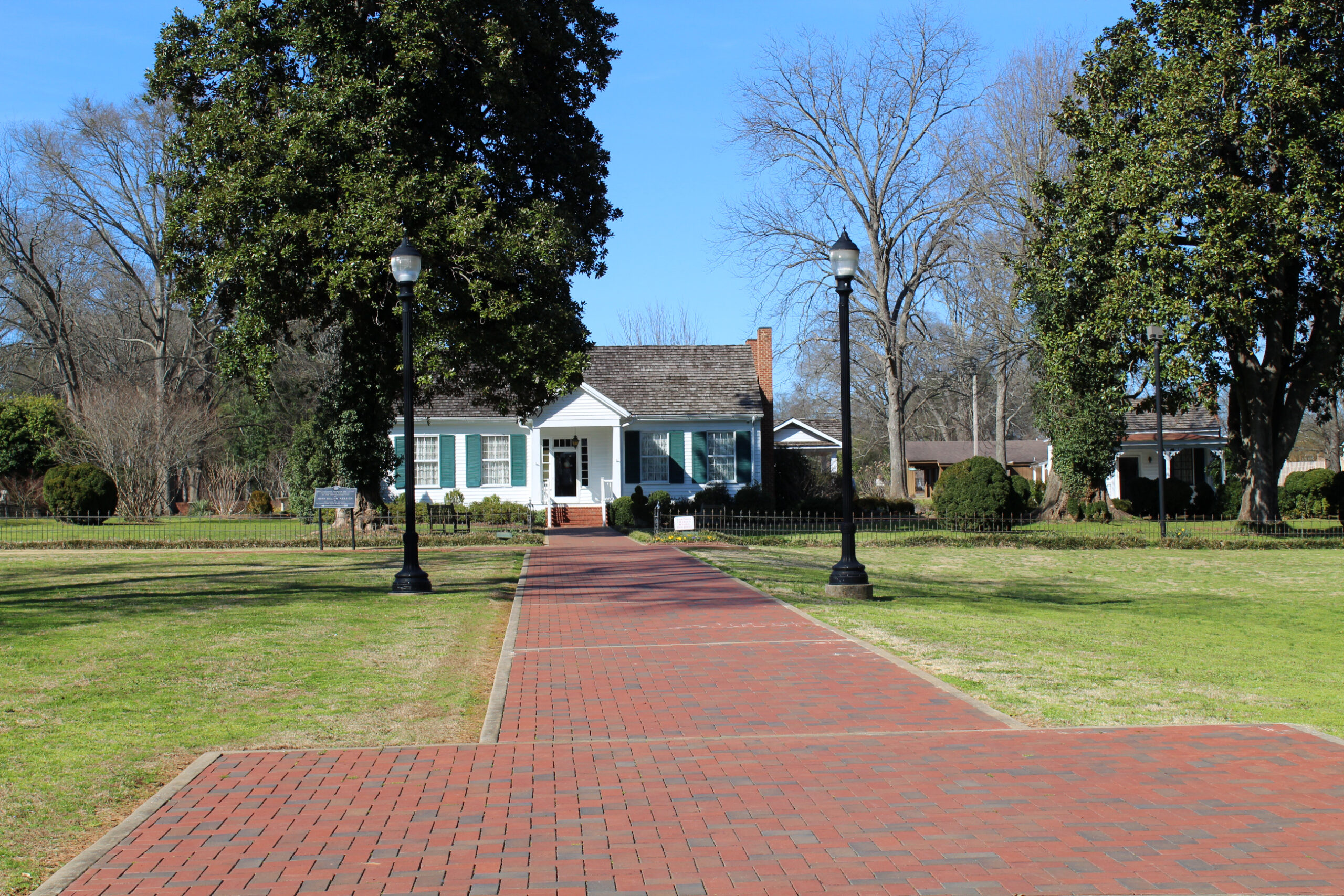 Destination: Helen Keller Birthplace
Ivy Green, Tuscumbia, Northwest Alabama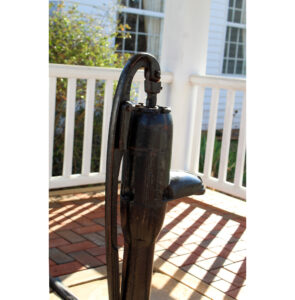 With the constant 24/7 coverage and ongoing far-reaching impact of the current historic COVID-19 pandemic, many, including myself, have made it a point to purposefully divert our energy and thoughts to a different time and place.
One hundred thirty-three years ago, another historically significant event changed the world of people with disabilities. Anne Sullivan spelled w-a-t-e-r into seven-year-old deaf and blind Helen Keller's hand as she held the other one under the now famous pump on April 5, 1887. After a month of attempts to teach words by association, young Helen finally correlated the letters with the cool substance flowing over her hand. The breakthrough of learning language not only changed the life of Helen Keller, it led to hope and help for others living with disabilities during a time when many handicapped children were institutionalized.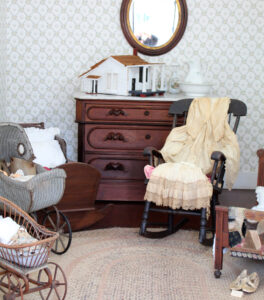 Ms. Keller, the daughter of Confederate Army Captain Arthur Keller and his second wife, Kate, was born and raised at Ivy Green, the home her grandparents built in 1820, just one year after Alabama became the 22nd state of the US. Helen's dad was also the editor and publisher of a weekly newspaper, an attorney and farmer. He raised two boys, James and Simpson at Ivy Green with his first wife, before she passed. 
Helen was healthy until almost age two when she was stricken with a high fever. When the fever broke, she was deaf and blind. As a child, she had limited communication abilities and was known to be coddled by her parents, unruly and isolated with wild tantrums.
Helen's mother read about the successful education of Laura Bridgman, the first deaf-blind American child to learn Braille and the manual alphabet fifty years earlier in 1837. This led Helen's parents to seek the help of an Eye, Ear, Nose and Throat doctor in Baltimore to see if her sight could be restored, but there was nothing that could be done. He referred them to Dr. Alexander Graham Bell, which led to hiring Anne Sullivan to be Helen's teacher. Ms. Sullivan, whose own vision was impaired, recently graduated from the Perkins Institute for the Blind and was age twenty when she came to live with the Keller's in March of 1887.
Ms. Sullivan quickly realized the best way to help Helen and her parents stay focused on her behavior and education was to separate her from the rest of the family. So they devised a ruse to make Helen believe she was moving to a new location. She was driven around in a horse-drawn buggy and then back to Ivy Green where she and Miss Sullivan moved into the plantation cottage. Her parents could periodically secretly check in on her and they were able to stop catering to her every whim. The plantation's two-room cottage adjacent to the main house originally served as the office where the books were kept, as well as a bridal suite for Captain and his second wife, Kate. Helen was born in this cottage June 27, 1880.
Ms. Keller eventually moved to the East Coast with her teacher, Anne Sullivan where she attended both the Perkins Institute for the Blind and Wright-Humason School for the Deaf. In 1904 Helen Keller graduated cum laude from Ivy League Radcliffe College of Harvard, the first deaf-blind person to earn a Bachelor of Arts degree. Ms. Keller wrote twelve books and became an international lecturer, fund raiser and political activist. She was a world-renowned champion of many causes including prevention of blindness and the education and awareness of the special problems of the blind.
---
What to See in Northwest Alabama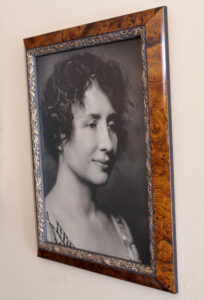 Years ago I had collected several different brochures from the hotel lobby of our halfway point stopover in Athens, Alabama, including one promoting the birthplace of Helen Keller. I had no idea Ms. Keller was from Northwest Alabama nor that it was possible to tour her childhood home. Intrigued, I set a bucket list goal to visit, but it didn't happen until our journey home at the beginning of March, 2020.
IVY GREEN
300 West North Commons Street, Tuscumbia, Alabama
The once 640 acre cotton plantation surrounding the main house, Ivy Green, is now ten acres, located at 300 West North Commons Street, Tuscumbia, Alabama. The 200 year-old main house is of Virginia Cottage style design, has four large rooms, a second floor with three rooms and a trunk room and a spacious cross hallway. The wood floors are original to the home and each room features an individual fireplace. The silver set on the sugar chest in the dining room is 250 years old. Because sugar only arrived twice a year, it was kept under lock and key in the chest. There was a now famous incident in the dining room when Helen flung a mug in anger and broke it, which eventually led to Kate seeking help with her wild and poorly behaved daughter.
The City of Tuscumbia acquired Ivy Green from the Helen Keller Property Board in 1951. Placed on the National Register of Historic places since 1954, the main home, plus the original life-changing well pump; cottage/plantation office and kitchen/cook's quarters is a well-preserved history of Ms. Keller's life and times. Newer additions include the ice house as well as a community building for the annual summer performance of The Miracle Worker play.
Hundreds of mementos including personal photos, furniture, family heirlooms, clothing and toys from Helen's childhood are on display. There is a museum room within Ivy Green containing Ms. Keller's personal Braille books, her first Braille typewriter and her Christening gown, plus many other photos, newspaper clippings and artifacts from her life. It is obvious the caretakers and guides truly care about telling her story. The admission price of seven dollars for adults is an incredible value. I am impressed that the placards describing the mementos are typed and hand-written, retaining the charm of the residents of a historical home.
Helen Keller's birthplace within the county seat of Colbert County is not far from the heart of the well-preserved downtown Tuscumbia, Alabama in the Tennessee River Valley. The area is located about an hour's drive from the major North-South I-65 corridor and two and a half hours' drive from Nashville or Memphis, Tennessee. It is truly a national treasure that is modestly promoted.
I recommend allowing a minimum of 90 minutes for a tour of the Keller homestead, but ideally more time would be better for a more leisurely visit. Check the Helen Keller birthplace web site in advance, or even place a call to ensure the planned date and hours of your visit will be available.
Overall I can't say enough about my outstanding and memorable visit to a very special, spiritual place. I highly recommend the Northwest Alabama region for anyone who loves history, Helen Keller and charming small towns.
---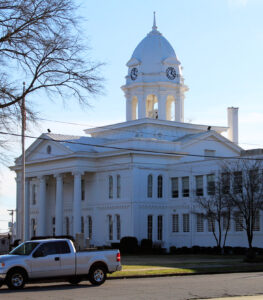 TUSCUMBIA, ALABAMA
If you can make time, a walking and/or driving tour of downtown historic Tuscumbia and Spring Park, known for it's amazing natural spring is well worth visiting.
Tuscumbia is the county seat of Colbert County. French settlers originally settled in the area in the early 1700's, then it became a Chickasaw settlement. It was incorporated in 1820 and had several names. Two years later the name was changed to Tuscumbia in honor of the Chickasaw Indian Chief who lived there at the time.
The downtown area features the oldest commercial district in the entire state with buildings dating to 1840.
The stunning Colbert County courthouse, built in 1881 was chosen to represent the State of Alabama as a historic American courthouse. The courthouse was built in 1881 but was heavily damaged due to a fire and rebuilt in 1909, which is when the clock tower was added. The building was expanded with annexes in 1948 and the 1970's.
Spring Park was designed around a natural spring that pumps about four million gallons every day and supplies Tuscumbia's drinking water. The spring water flows over a beautiful waterfall, which is the world's largest man-made natural stone waterfall to be known in existence. It took 120 days to build and the largest stone weighs 77,000 pounds.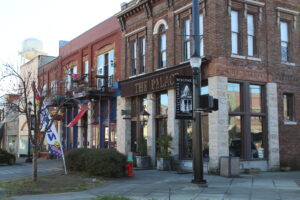 The natural spring feeds into a memorial lake basin in Spring Park where it eventually ends up flowing into the Tennessee River about a mile away. At night 51 fountain jets, choreographed to light and music, shoot water as high as 100 feet in the air in honor of Princess Im-Mi-Ah-Key the wife of Chief Tuscumbia.
Tuscumbia of today is a community of approximately 8,000 residents with a beautiful downtown shopping and district preserving it's architectural heritage. It is home to the Helen Keller Library, Alabama Institute for the Deaf and Alabama Music Hall of Fame, which offers tours. Nearby is the Helen Keller Memorial Hospital. We enjoyed the town so much, we plan to return again next year.
---
THE SHOALS AND FLORENCE, ALABAMA
I found the entire region of the Shoals area in Northwest Alabama quite alluring with small towns and pastural rolling hills anchored by the modern city of Florence.
FAME RECORDING STUDIOS
603 East Avalon Avenue, Muscle Shoals, Alabama
I wasn't familiar with the rich music history of the area, which is home of the famous FAME Recording Studios located since 1961 at 603 East Avalon Avenue in Muscle Shoals, Alabama. Founded in 1959, internationally known artists including Aretha Franklin, Etta James, Otis Redding, Mac Davis, The Osmonds, Alabama, Kenny Chesney, Martina McBride, Sara Evans, Tim McGraw, Vince Gill and many more have recorded at the FAME studios, which is still operating and is easily recognized by the unchanged distinctive brown exterior of the era. An impressive list of songs have been written and published by FAME Publishing including, "I Swear," "I Like It, I Love It," and "There's No Getting Over Me."
Muscle Shoals Sound Studio
3614 Jackson Highway, Sheffield, Alabama
Artists including The Rolling Stones, Aretha Franklin, George Michael, Willie Nelson, Lynyrd Skynyrd, Joe Cocker, Paul Simon, Bob Seger, Rod Stewart and Cat Stevens have all recorded at Muscle Shoals Sound Studio located at 3614 Jackson Highway in Sheffield, Alabama. The studio, which is still operating was formed in 1969 by four session musicians who had left nearby FAME Recording Studios. Studio tours are offered for $15 per adult, but of course check online for current rates and hours of operation, especially because the public health crisis has all non-essential businesses closed to the public.
Frank Lloyd Wright Rosenbaum House
601 Riverview Drive in Florence, Alabama
The only home designed by famed architect Frank Lloyd Wright is located at 601 Riverview Drive in Florence, Alabama. It was constructed in 1940 for Stanley and Mildred Rosenbaum and is one of only 26 Wright Usonian pre-World War II homes in existence. In 1978 the Rosenbaum family donated the home to the City of Florence, who invested considerable money to restore the home with a museum. Tours are available, but as stated previously, check to ensure it is operating prior to your visit.
Sweet Home Northwest Alabama
There are many more places to eat, visit and things to do. Additional suggestions include Cane Creek Canyon, a 700 acre privately owned nature preserve located south of Tuscumbia with scenic natural areas and camping, plus 15 miles of hiking trails. They recommend calling ahead to ensure the gate is unlocked before your visit.
With it's rich cultural heritage, Northwest Alabama is a fantastic destination for a weekend visit. I truly can't wait to return again.
---
"The best and most beautiful things in the world cannot be seen or even touched – they must be felt with the heart."
-- Helen Adams Keller, Author, Activist, Lecturer
---
---