Pros, Cons of Owning Two Homes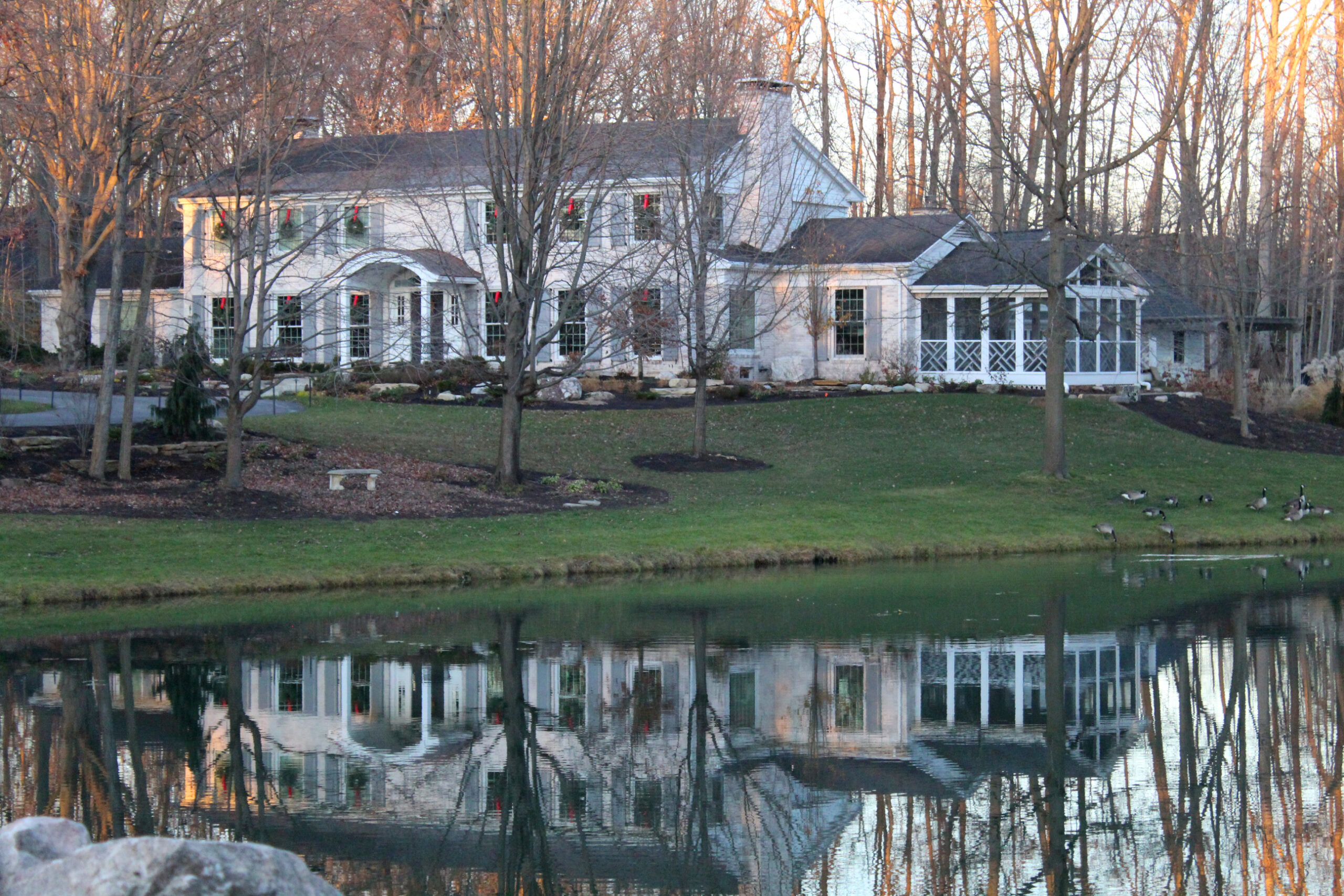 Pros and Cons of Owning Two Homes
15 Point Checklist Before Buying a Second Property
---
Many snowbirds think about owning a vacation home or investment property in their warm weather climate. There's a lot of appeal and advantages to have your own place and in time, it may appreciate in value, depending in part on the type of property and location.
However, for every pro, there's a downside to owning two homes. My husband and I have more than 14 years' experience with two homes, including a condo in our Northern community that I manage as a long-term rental. Long or short term rentals is an extensive topic that will be covered in a future post.
Let's focus on the major considerations of buying a second property in a warm climate where you want to split your time. We will assume you finance the property without partners or some sort of timeshare or fractional investment arrangement. Even without managing partners or renters, it's a lot to take on, not only financially, but the logistics of living in two places. Don't discount the impact of feeling the pressure of friends and family who express their needs and wishes regarding either of your homes. Below is a 15 point checklist of the major considerations based on my own personal experience as well as future ambitions.
---
Checklist of 15 Considerations Before buying a Second Home
Before you even get to the "fun" part of deciding what type of home you want, how it will look and be furnished and where it will ideally be located, there's much to think about -- the practical nuts and bolts of what it really means to own a second home and how you plan to address the issues that will invariably crop up. Not to mention how much it costs and where the money will come from to pay the bills.
Don't impulse buy. Find out the stats including cost of living, crime rate and weather patterns. Know the area you are considering as it relates to daily life as well as the impact of high season vs. low season. Will traffic be a nightmare during high season? Consider how you will get there and how much it will cost. Can you and your guests arrive easily by air if needed? Will your new property meet your needs in two, five or ten+ years? Are there local restrictions that will affect you? We have Northern neighbors who fly to Hawaii for an extended winter stay. While there, they have experienced much higher prices for airfare, housing and food; delays and inconveniences due to weather, such as volcanoes; as well as travel restrictions due to the Covid pandemic. Ultimately they bought a second home in south Florida because it was too expensive and too distant to invest in an island property.
How important is size or type of property? Park models and mobile homes are very popular options because they are available at many price points for almost any budget. The big question then becomes, can you and your spouse get along when living in very close quarters? This type of living arrangement works better when there's outdoor space and activities to spread out a bit.
Some snowbirds sell their Northern home and buy something smaller so they can also buy a second home in a warmer climate. Before doing so, make sure each place is a win-win. If you end up with two condos in two climates and neither has a private fenced yard for your dog or space for a vegetable garden, it could ultimately be quite deflating.
It's really not that unusual for spouses to spend time at either home without their partner. I know of couples who spend a few weeks or months together in their warm weather home and then for various reasons, one might be in the southern home and the other has to travel back North, whether for work, family or other commitments and occasions. If that is your situation, can you work out the logistics as well as the physical separation of being apart?
Are you fully prepared for family or friends who ask to stay short or long term at either of your properties while you are not there? This is a serious issue that is also not that unusual. Talk it over with your partner to be prepared in advance for whatever answer you will need to give. Come to a mutual agreement, then be firm with your decision. During the frenzy of a crisis, you don't need the added burden of getting into a heated argument with your spouse because you didn't have a plan in advance. There's nothing worse than feeling you can't come back to your own place because someone down-on-their-luck is living in your home and maybe even driving your vehicle/s. Remember, having a second home that you've diligently worked to attain will automatically invite envy, criticism and/or multiple requests for favors.
It's one thing for immediate family to request favors regarding staying in your second home, but imagine if friends, neighbors and friends of friends start asking to stay in your property? Set the parameters before you buy so that you have solid, consistent answers when the time is necessary. I know of a woman with a second home on a lake whose adult children stay in it fairly frequently and are known to eat up the pantry items, deplete the toilet paper supply, leave loads of dirty linens and towels and piles of dishes in the sink. That's bad enough, imagine how you would feel if a stranger did it? It may not be worth the agony, even if you charge a daily rate to cover costs.
Last, but not least, whether you are a domestic or international home buyer, there are many legal, tax, insurance and financial pros and cons to owning two homes. Check with your professional advisors before making any commitments. Do your homework in advance so you are fully aware of the impact of having a second home.
---
1. Who will stay at the second property?
--You and/or your spouse?
--Your pet/s?
--Family? If so, immediate family or extended family?
--Friends?
--Friends of friends?
2. Who will stay at your primary property?
--You and/or your spouse?
--Your pet/s?
--Family? If so, immediate family or extended family?
--Friends?
--Friends of friends?
3. How long will you each stay at each property?
--Split the time in half?
--Go back and forth every few weeks or months?
--If you are an international buyer, can you meet the residency requirements for both countries?
4. How will you and your pet/s get to/from your second home?
--Air?
--RV?
--Vehicle?
5. Where will the second property be located?
--City/metro
--Desert
--Golf community
--Island
--Mountains
--Rural
--Senior community
--Waterfront: ocean, river or lake?
--Access to an airport?
6. What type of property are you considering?
--Condo/townhouse/villa
--Manufactured home
--Park model or mobile home
--Single family residence
7. What kind of amenities do you want?
--Balcony, deck or patio?
--Clubhouse?
--Dog park or fenced area?
--Entertainment?
--Fitness equipment/gym?
--Parking: public, private, covered or garage?
--Pet friendly?
--Pool: community or private pool?
--Sports activities onsite such as golf? Tennis? Racquetball? Volleyball? Shuffleboard? Miniature golf?
--Storage?
--View?
--Yard: public space, private or fenced?
8. What is your budget for your second home? How much can you spend on:
--Down payment (10% to 20%), closing costs
--Mortgage
--Insurance
--Homeowner's Association (HOA) fees
--Duplicates of everything, including furniture, appliances, clothes, sports equipment
--Amenities
--Cable television and wifi
--Lot rent
--Maintenance
--Security
--Supplies
--Taxes
--Utilities
--Vehicle/s
9. How will you maintain two properties?
--Through a condo or community HOA?
--Private arrangements?
10. What kind of transportation will you permanently keep at your second home?
--Bikes?
--Golf cart?
--Motorcycle/s?
--None?
--Vehicle/s?
11. How will you solve unexpected problems in either home?
--Do you have a solid team of neighbors, friends or family in either place?
--Can you solve mechanical and other problems from afar?
--Are you willing to find and hire long distance help as needed?
--Can you provide access to your property through a key code or other means?
--Is your insurance coverage adequate?
12. How often will you welcome guests at either property?
--Anytime?
--Invitation only?
--On a limited basis?
--Upon request?
13. How will you handle your guests?
--How long will guests be welcome to stay?
--Are guests expected to contribute financially?
--Do you have a budget to entertain your guests?
--Will you provide beverages, food and meals for your guests?
--Do guests need to provide their own transportation?
--How will you handle guests who ask to stay in your property during your absence?
--What is your plan if a guest behaves badly?
14. How will you handle the stress of two properties?
--Are you ok with the commitment of returning to the same place each year?
--Are you well funded?
--Do you have plans and back-up plans for problems that arise?
--Do you mind cleaning, stocking and maintaining two properties?
--Are you and your partner in agreement on how you will handle major issues?
--Can you travel back and forth on short notice if needed?
--Can you realistically manage one property from afar at any given time?
--Will your pet adapt to two homes?
--What will be the remedy for damage caused by you or your pet/s? Natural disasters? Damage from guests and their pet/s?
--How will your loved ones be impacted when you are away?
--Can you accept the risk your property may decrease in value?
15. At what point will you opt-out and sell either property?
--When you retire?
--When you reach an age where you can no longer travel back and forth?
--When it becomes too stressful or expensive to manage two properties?
--When your loved one/s are no longer living nearby?
--When one of the properties significantly appreciates in value?
--When your spouse or partner expires?
--Do you plan to infinitely retain two properties?
--Have you implemented an estate plan?
---
"You will never be completely at home again, because part of your heart will always be elsewhere. That is the price you pay for the richness of loving and knowing people in more than one place."
-- Miriam Adeney, Author, Anthropologist
---
---