How to Be a Working Snowbird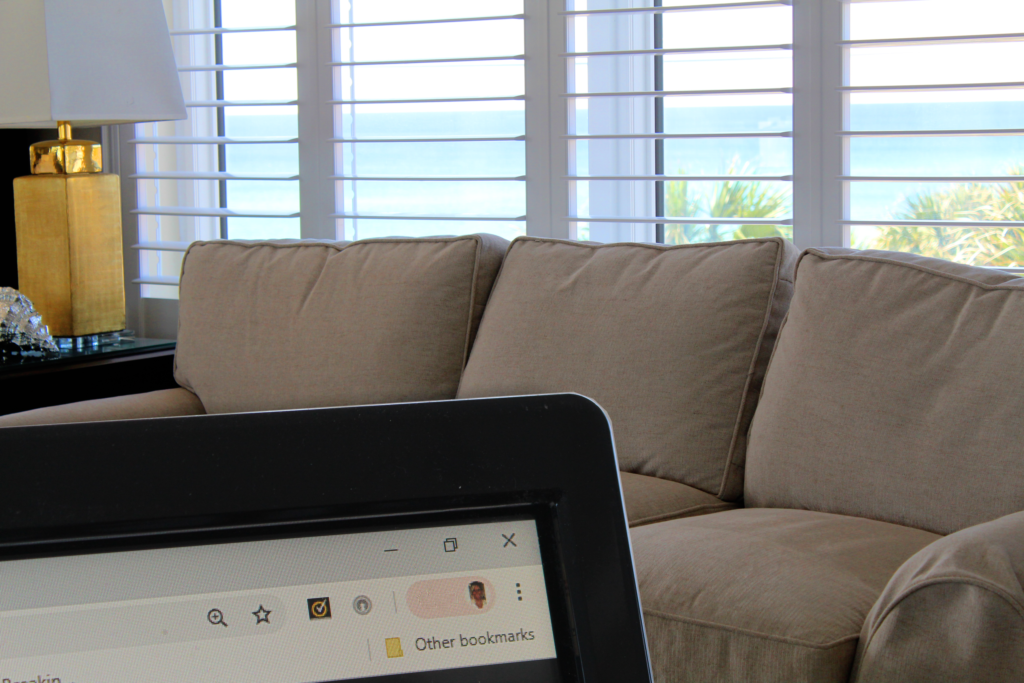 How to Be a Working Snowbird
---
Many wonder how to be a working snowbird in a seasonal southern community. Working snowbirds are increasing in numbers with advances in modern technology that allow easier remote job access via the internet, phone and video conferences and/or returning for mandatory work commitments as needed. Working snowbirds who have full time jobs in their Northern community may not stay an entire season, instead opting for shorter stays such as three to six weeks. Semi-retired and retired snowbirds may work part-time jobs in their warm weather home to offset the added expenses of being a snowbird.
There is one common trait among working snowbirds and that is the ability to keep a laser focus on work rather than allowing oneself to get sidetracked with the beach, mountains, hobbies or other temptations in their southern homes.
---
Types of Working Snowbirds
Not every business or job can be accomplished remotely, so if you are in a profession or industry that requires being present in your winter community, you may want to postpone your snowbird aspirations into the future. Or consider staying a much shorter time, such as a week or two. In some cases, perhaps consider a career change so it's possible to work remotely.
Part-time / Seasonal Employees
Seasonal and part-time working snowbirds have to consider the timing, type of employment and distance to their warm weather home. Other factors include pay rate and whether they can work out schedules and sharing a vehicle with their spouse / partner.
Job prospects could include one's hobbies such as the golf course or entertainment industry; retail; food service; delivery; driver; maintenance or office work. Check into online ads, temp agencies and seek referrals. There are many ways to find jobs and many employers are happy to find reliable help to fill openings. Emphasize your qualities, experience and skills and be candid about your availability if it's only intended to be a short term situation. Once established with a place of employment that you enjoy, it's easier to keep the relationship each returning season.
Self-Employed
Moving one's home-based company to a southern home can be quite challenging. It takes a lot of forethought and organization to anticipate and prepare for moving everything you might need across the country to set up your business. Accessing cloud-based digital files solves many logistical issues of not having to bring a file cabinet full of paperwork.
Items that will not realistically transport in your vehicle will need to be shipped to/from your destination. Interruption of service to your staff, customers, reps and suppliers is another unavoidable factor to prepare for. Communication is key to keep your company operating smoothly while in the migration process.
Access to shipping packages and reliable high speed wi-fi are two huge considerations for my husband's business. We turned down several housing options because they were too far away from a shipping hub.
My husband informally named his southern company as "Company Name - Florida" to distinguish our warm-weather operations from our Midwestern headquarters. Set up your company address as "Your Company Name - Your Snowbird Home" in your shipping portals to make sure you can quickly and easily distinguish the two to avoid delivery mistakes.
Prior to moving your company to a new seasonal location, think it through and evaluate every worst case scenario that might happen.
Remote Employment
Snowbirds who are in a job or profession that allows working remotely are also increasing in popularity. High speed internet, teleconferencing and remote access are key elements.
The same traits of what makes a remote employee successful in their northern home are what will translate to their southern home.
Accessibility to an airport may need to be taken into consideration as well. If travel back to the home office or to meet with clients is necessary, be prepared for the logistical and emotional challenges. No one wants to miss out on time that could be spent in their snowbird home, but it often plays a part of a working snowbird's life.
---
Self or Remotely Employed Snowbirds
Snowbirds who are self employed or work remotely need to consider the following:
--Access to needed amenities such as reliable, high speed wi-fi, shipping / receiving, banking
--Space for a desk, computer, files, printer, supplies, equipment / components and product/s within one's southern home
--Use of a vehicle and be willing / able to share it with one's spouse or partner
--Access to an airport, if applicable, to travel for work commitments
--Adjust to and work within a different time zone
--Reliable home team: trusted neighbors, friends and family members who can help out with anything needed while away
--If just one snowbird is working, a supportive spouse / partner is essential to help as needed with the unpredictable situations that will undoubtedly arise
---
What Not to Say to a Working Snowbird
First and foremost, commitment to one's work is absolutely essential to a working snowbird. Working snowbirds cannot allow the warm weather and beautiful scenery to derail their business or job because they are fully aware that working is what finances their time away. They also cannot take much time off during normal business hours because sooner or later it will catch up in the form of slowed sales or less-than-stellar service or job performance.
Therefore, when well-meaning friends and family say, "Enjoy your vacation" or "How was your vacation?" it's simply more than likely inaccurate. Self-employed snowbirds, especially, do not take true vacations, ever. Maybe a long weekend here and there, but it is almost impossible to shut a business down for a week to take time off, ignore the phone / emails and decompress in the sun. A better question is to ask, "How was your time away?"
---
Working Snowbirds: What to Know
Packing and moving is stressful enough, without the added pressure of moving your small business to your southern home. I readily admit, there are times I question the sanity of it all.
The timing begins several months prior to departure. Notifying all vested parties of dates, contact information and location changes takes time.
Keeping everyone on track is a logistical challenge as well. We've asked friends to intercept and redirect packages from vendors and customers that inadvertently were delivered to our Northern location despite our best efforts to prevent it.
Having a solid home team to help at your Northern headquarters as needed is absolutely essential. Make sure you have family and trusted neighbors who are willing and available to locate needed files, supplies, parts and so forth, and able to prepare a package to send. Remember, during the unpredictable winters in your home state, family may not be able to drive across the city to assist with your needs, so you will have no other option than to ask a neighbor for assistance.
Anyone who is self-employed also knows the stress of slower sales is compounded that much more when you're spending a lot of money to pay for two homes. Make sure you are adequately funded to support a down turn due to any number of reasons.
Don't forget to get the basics correct. I was in a hurry to get an online order placed for delivery to our southern home and transposed the street address numbers. The delivery person couldn't find the non-existent address and the package was returned to the sender, causing further delays.
Non-working spouses/partners have to do their part to be supportive. That means doing everything possible to help pick up the work load as needed and making sure you are not demotivating your working spouse. As an example, going to lunch with your friends or golfing with your buddies is fine once in awhile. Don't make a daily habit of sitting in the sun, taking long walks on the beach, socializing with the neighbors and other activities that will make your working spouse either resent you and / or cause them to lose their motivation to stay focused on work. It's hard enough to sit next to a window with a great view and try to accomplish your work without being needlessly tempted by your spouse and your friends.
---
"Success doesn't come from what you do occasionally. It comes from what you do consistently."
--Marie Forleo, American Life Coach, Motivational Speaker, Author and Web Television Host
---
---