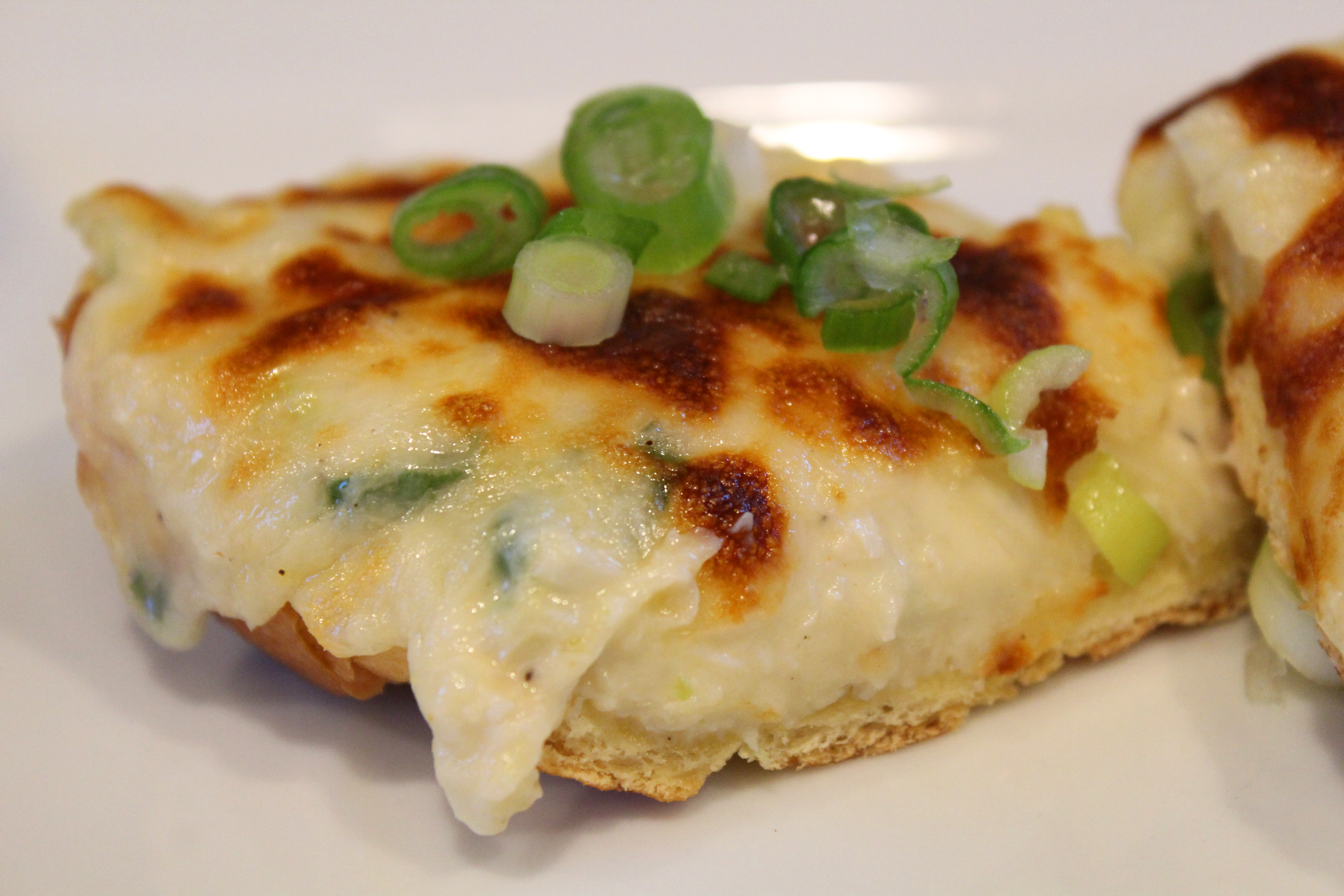 Lump Crab Melt Sandwiches
If you're craving real crab, these hearty lump crab melt sandwiches are perfect for a casual meal or for serving to guests. Cheesy and crabby with a burst of green scallions for a little texture, the recipe adapts well as a toasted open-faced sandwich, served on toast points or baked as a dip.
Don't cut corners on the crab, it's essential to buy lump crab from the fish market. This recipe is for real crab, which is delicate and juicy -- not for "premium" lump crab from a can or a tin. If you have no other option, then try canned crab, but the results won't be ideal because it isn't juicy. Imitation crab, also called surimi, which is actually white fish is not recommended for this recipe.
Select a style of bread that you like best -- soft brioche loaves or chewier baguettes with a crispy crust. Make half a recipe for just two or three people or a full recipe for a hungry crowd. My version is inspired by Crab Melt Sandwiches on page 125 of "Lulu's Kitchen: A Taste of the Gulf Coast Good Life" by Lucy Buffet. 
---
Snowbird meals tend to be much simpler, using fewer ingredients and a very limited selection of appliances and gadgets to prepare them. Choose the freshest, highest quality ingredients and find alternate ways to make your favorite recipes. Forget about what you don't have to cook with, instead focus on what you can accomplish with what you do have. - Midlife Snowbird
---
Ingredients
Six to Eight Servings
Four 8" to 10" loaves of fresh brioche or baguette bread, sliced lengthwise
1 pound white lump crab
2 cups Swiss or Gruyere cheese, shredded
1 cup shredded mozzarella or Cheddar cheese
1 1/3 cup light mayonnaise
3/4 cup scallions, sliced including the green tops (reserve 1/4 cup)
1 t. minced, dried onion flakes
1/2 t. Kosher salt
1/2 t. fresh cracked pepper
Garlic salt -- to sprinkle on the bread
Note: If you prefer to pick your favorite crab from the shells, that's
always an option
---
Suggested Brands: St Pierre® Brioche Baguette Loaves
---
Preparation
Slice scallions into thin pieces, including the green tops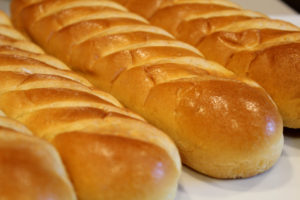 In a large bowl, gently fold crab, Swiss or Gruyere cheese, half a cup of scallions, seasonings and mayonnaise
Cover and refrigerate a few hours so the flavors can blend
Preheat oven to 350 degrees
Slice bakery loaves lengthwise. Place loaves sliced side up on a baking sheet and toast a few minutes until lightly browned
Remove buns from oven, sprinkle generously with garlic salt
Gently distribute crab mixture evenly onto bakery buns
If serving as toast points, cut the bread into the desired sizes prior to baking
Sprinkle mozzarella or Cheddar cheese on top
Bake for about 15 minutes until hot and bubbly. Broil a few minutes to brown the cheese.
Remove from oven.
Dust with garlic salt. Garnish with remaining scallions.
Serve hot or at room temperature.
---
Servings:
Eight open faced sandwiches on 8" to 10" brioche baguette loaves
---
Serving Suggestion:
--As an open-faced sandwich entree for a casual meal
--On toast points or cocktail bread for a casual social gathering
--As a dip with chips
---
Equipment List:
--large mixing bowl
--measuring utensils
--spatula
--knife
--cutting board
--baking sheet
---
---
HOME VS. AWAY: APPLIANCES, GADGETS
---
Share your own recipe...
What are your favorite seafood recipes? Side dishes? Desserts? Go-to party recipes?