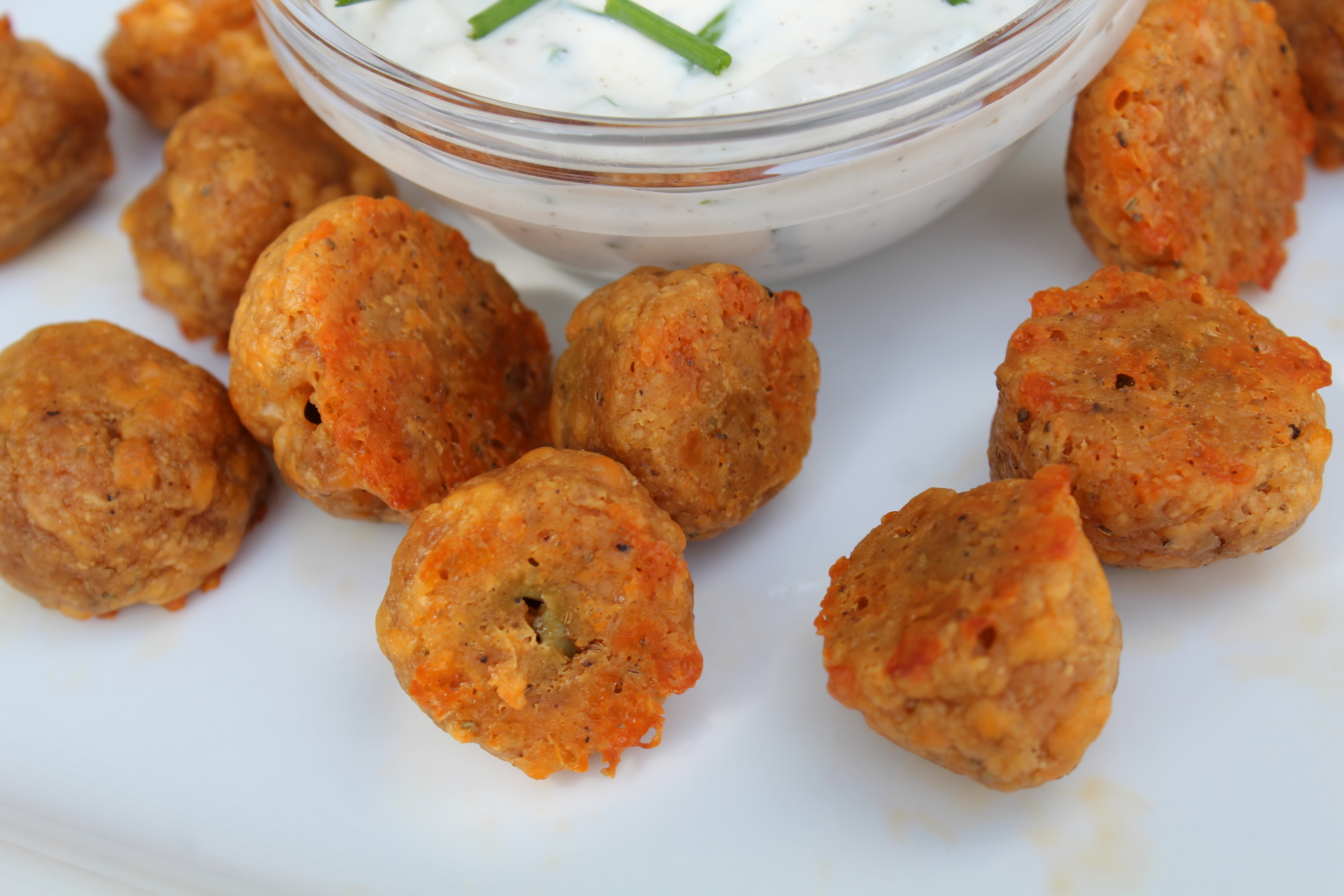 ---
Snowbird Recipe:
Cheddar Olive Balls
Cheddar olive balls are perfect for anyone who loves green olives. They are delicious by themselves or dipped into a chilled sour-cream dip, such as Ranch, chives or onion. Perfect for any party or gathering, make plenty because they will disappear quickly. Allow about 30 minutes to assemble the olive balls and at least ten minutes in the refrigerator prior to baking. Cheddar olive balls can be prepared a day or two in advance and kept refrigerated in an airtight container or they can be frozen until ready to bake. My version is based on the recipe of an infamous Virginia Tavern who served them to guests.
---
Snowbird meals tend to be much simpler, using fewer ingredients and a very limited selection of appliances and gadgets to prepare them. Choose the freshest, highest quality ingredients and find alternate ways to make your favorite recipes. Forget about what you don't have to cook with, instead focus on what you can accomplish with what you do have. - Midlife Snowbird
---
Ingredients
Yield: 48 olive balls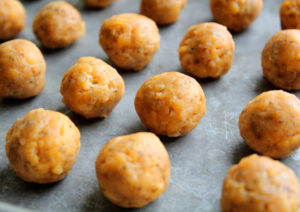 48 green olives stuffed with pimentos, drained
1 cup shredded cheddar cheese
3 T. margarine,  room temperature
1/3 cup all-purpose flour
1/2 teaspoon smoked paprika
1/2 teaspoon onion powder
1/2 teaspoon garlic powder
1/4 teaspoon fresh cracked pepper to taste
---
Suggested Brands: Hidden Valley Ranch® Original Dip mix/seasoning for the sour cream dip
---
Preparation
Allow about 30 minutes to prep the olive balls
Prepare and chill a sour-cream based dip (optional)
Pre-heat oven to 375 degrees.
In a medium bowl, mix together the cheese, margarine and spices. Do not add any salt due to the briny olives.
Gradually add flour and mix well, using a fork and then your hands until the dough pulls together. It should form a solid ball with a smooth appearance, but have a crumbly texture when pulled apart.
Pinch off a piece of dough, flatten it in your palm and cover an olive with it.
Roll gently between your palms to seal the olive inside the ball. Ideally, the cheese is about one-eighth inch thick so that the olive is adequately covered.
Place onto ungreased cookie sheet without letting the olive balls touch each other and repeat until all dough is used.
Refrigerate the olive balls for at least 10 minutes until they firm up.
OR freeze the olive balls on a tray, ensuring they are not touching. Once frozen, place into airtight container for up to a month until ready to bake.
Bake for 12 to 18 minutes until lightly browned.
Check after 10 minutes and recheck frequently after that—don't overcook.
Carefully use a spatula to move the olive balls to a serving dish so they hold their shape.
Serve hot, warm or at room temperature with any sour-cream based dip such as Ranch, chive or onion.
---
Servings:
About eight to ten olive balls per person
---
Serving Suggestion:
--As an appetizer or snack
---
Equipment List:
--medium sized mixing bowl
--measuring cup
--measuring spoons
--baking sheet
--spatula
---
---
HOME VS. AWAY: APPLIANCES, GADGETS
---
Share your own recipe...
What are your favorite seafood recipes? Side dishes? Desserts? Go-to party recipes?