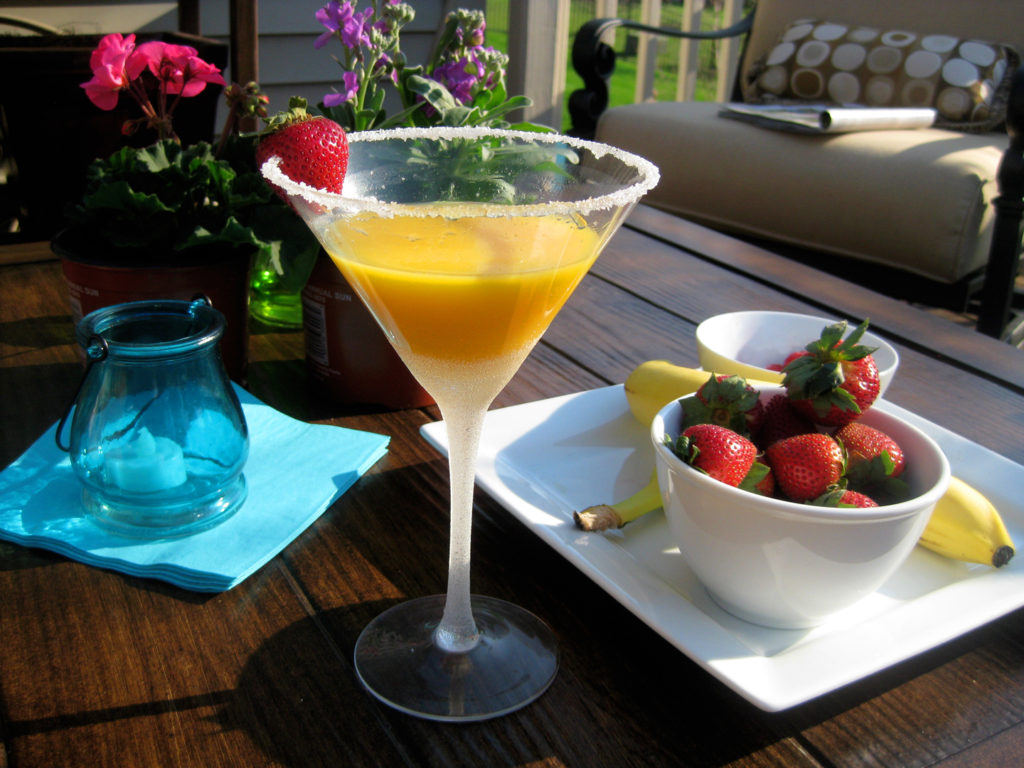 ---
Beverage Recipe:
Summer Mango Cocktail
Anyone who loves mango will enjoy this refreshing summery beverage, which is not too sweet and slightly tart. It's easy to make with fresh mango, although you can also puree fresh mango and freeze it until ready to use. Delicious as a standalone or part of a theme party or brunch, simplicity is what makes this recipe perfect for snowbirds. For a mocktail, substitute lemon-lime soda or tonic water instead of vodka. Summer Mango Cocktail was inspired by a composite of recipes. 
---
Snowbird meals tend to be much simpler, using fewer ingredients and a very limited selection of appliances and gadgets to prepare them. Choose the freshest, highest quality ingredients and find alternate ways to make your favorite recipes. Forget about what you don't have to cook with, instead focus on what you can accomplish with what you do have. - Midlife Snowbird
---
Ingredients
1 cup vodka
½ cup lemon juice
2 six oz. cans pineapple juice (= 2 cups)
2 fresh ripe mangoes, peeled, removed from the pith and pureed
2 T. sugar to rim the glasses
Fresh strawberries, lime, orange or lemon twists to garnish
---
Suggested brand: Dole® 100% Pineapple Juice
---
Preparation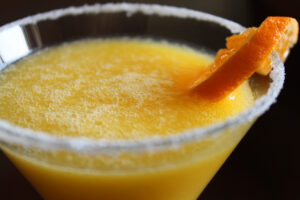 Peel, chop then puree mango with an immersion blender, blender or food processor
Shake and stir first four ingredients
Moisten rims of glasses with citrus juice or water
Dip glass rims onto a plate with sugar
Pour cocktail into sugar-rimmed glasses
Garnish with a citrus twist or whole fresh strawberry
NOTE: To make it a virgin mocktail, substitute lemon-lime soda or tonic water instead of vodka
---
Servings:
Two servings
---
Recommendations:
--Serve chilled with brunch or as part of a meal or social gathering
---
Equipment List:
--medium sized pitcher
--blender OR food processer OR immersion blender to puree the mango (or use a fork)
--measuring cup
--knife
--two glasses of your choice
---
---
HOME VS. AWAY: APPLIANCES, GADGETS
---
Share your own recipe...
What are your favorite seafood recipes? Side dishes? Desserts? Go-to party recipes?