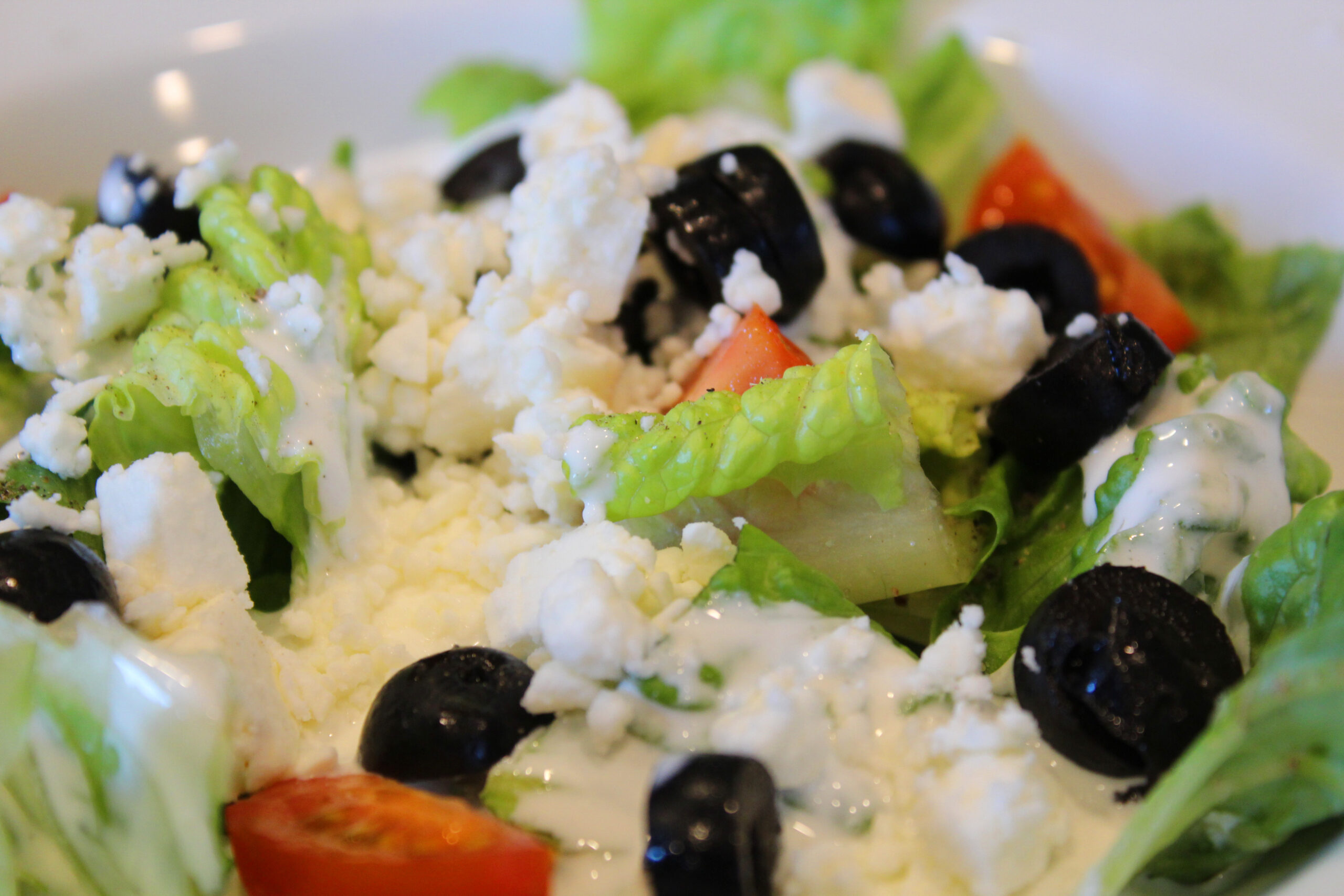 ---
Snowbird Recipe:
Ranch Salad Dressing
This is another delicious and beautifully easy recipe for those who love the flavor of Ranch salad dressing. Instead of having a bunch of bottles of dressings, make a small fresh batch of Ranch in the morning and serve it for lunch or dinner. The basic recipe is cool, refreshing and quick, yet adaptable to adding any fresh herb, such as fresh chopped chives, flat leaf parsley, dill or smashed minced garlic.
I created this recipe with just two ingredients and two herb blends, which makes it ideal for snowbirds no matter where they are. Refrigerate the dressing a few hours for the flavors to blend. The dressing will tighten up when refrigerated -- adjust with additional half and half as needed. Serve with a green salad such as crispy Romaine lettuce, feta cheese, black olives, grape tomatoes, croutons and fresh ground black pepper. Make a slightly thicker version for dipping chips, chicken wings or fingers, vegetables or french fries. It is versatile and most of all, fresh!
---
Snowbird meals tend to be much simpler, using fewer ingredients and a very limited selection of appliances and gadgets to prepare them. Choose the freshest, highest quality ingredients and find alternate ways to make your favorite recipes. Forget about what you don't have to cook with, instead focus on what you can accomplish with what you do have. - Midlife Snowbird
---
Ingredients
1/2 cup sour cream, regular or light
3 T. regular or fat free half and half
3 t. Hidden Valley® Original Ranch Seasoning Mix (it's a dry mix, not to be confused with the Hidden Valley® Original Ranch Dips dry mix -- they aren't the same)
1 t. garlic salt
---
Suggested Brands: Hidden Valley® Original Ranch Seasoning Mix; Daisy® Brand Light Sour Cream; Athenos® Feta Cheese
---
Preparation
For a small batch recipe, mix the dressing in a glass measuring cup
OR mix all ingredients in a small bowl
Use a small whisk or spatula to blend well
Refrigerate a few hours so the flavors can blend
Adjust consistency with additional half and half as needed
Serve chilled
---
Servings:
Approximately one half cup
---
Serving Suggestion:
--With a green salad
--As a dip with chips, adjust the consistency with less half and half if needed
---
Equipment List:
--small glass bowl
--measuring cup
--fork or whisk
--measuring utensils
---
---
---
---
HOME VS. AWAY: APPLIANCES, GADGETS
---
Share your own recipe...
What are your favorite seafood recipes? Side dishes? Desserts? Go-to party recipes?