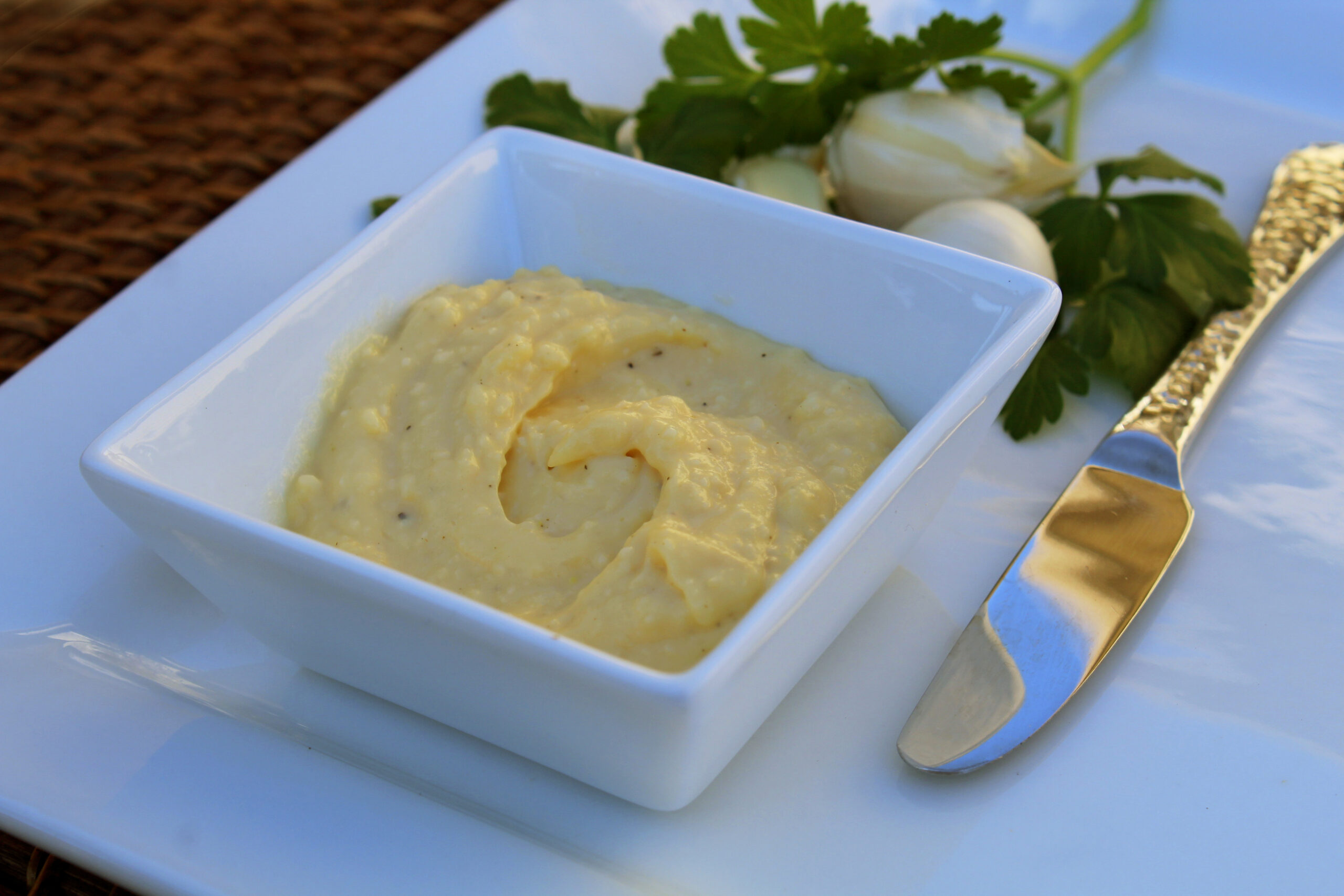 ---
Snowbird Recipe:
Parmesan Aioli
Aioli is a mayonnaise-based Mediterranean sauce made with garlic and olive oil. I first fell in love with it during a 2016 visit to Bud and Alley's rooftop restaurant in Seaside, Florida. Aioli is amazing served with fish, seafood, steak, poultry, beef or as a sandwich spread on burgers. It's also fantastic with steamed fresh broccoli or as a dipping sauce with crudite or chips. Make it at least one hour in advance for best flavor.
My version of Parmesan Aioli is based on a recipe published on Family Circle's website: https://www.familycircle.com/recipe/beef/pan-seared-steak-with-parmesan-aioli/
---
Snowbird meals tend to be much simpler, using fewer ingredients and a very limited selection of appliances and gadgets to prepare them. Choose the freshest, highest quality ingredients and find alternate ways to make your favorite recipes. Forget about what you don't have to cook with, instead focus on what you can accomplish with what you do have. - Midlife Snowbird
---
Ingredients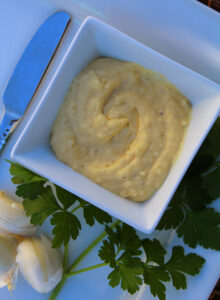 ¾ cup mayonnaise, light or regular
2 T. extra virgin olive oil
1 T. garlic cloves, minced and smashed into a paste
1/3 cup finely grated Parmesan cheese
1/8 teaspoon fresh cracked black pepper
1/4 t. garlic powder or to taste
1/4 t. onion powder or to taste
---
Suggested brand: Dukes® mayonnaise
---
Preparation
In medium-size bowl, whisk mayonnaise and olive oil together
Add minced garlic, Parmesan cheese, pepper and seasonings
Cover and chill for at least an hour, preferably overnight, so the flavors can blend
Serve chilled
---
Servings:
Approximately one cup
---
Serving Suggestions:
--As a sauce with fish, seafood, poultry, steak, beef
--As a sandwich spread with burgers, deli sandwiches
--As a dip with chips, crostini or crudite, adjust the consistency if needed
---
Equipment List:
--medium mixing bowl
--measuring utensils
--whisk or spatula
--cutting board
--knife
---
---
100+ EASY, SIMPLE SNOWBIRD MENU IDEAS
---
---
HOME VS. AWAY: APPLIANCES, GADGETS
---
Share your own recipe...
What are your favorite seafood recipes? Side dishes? Desserts? Go-to party recipes?