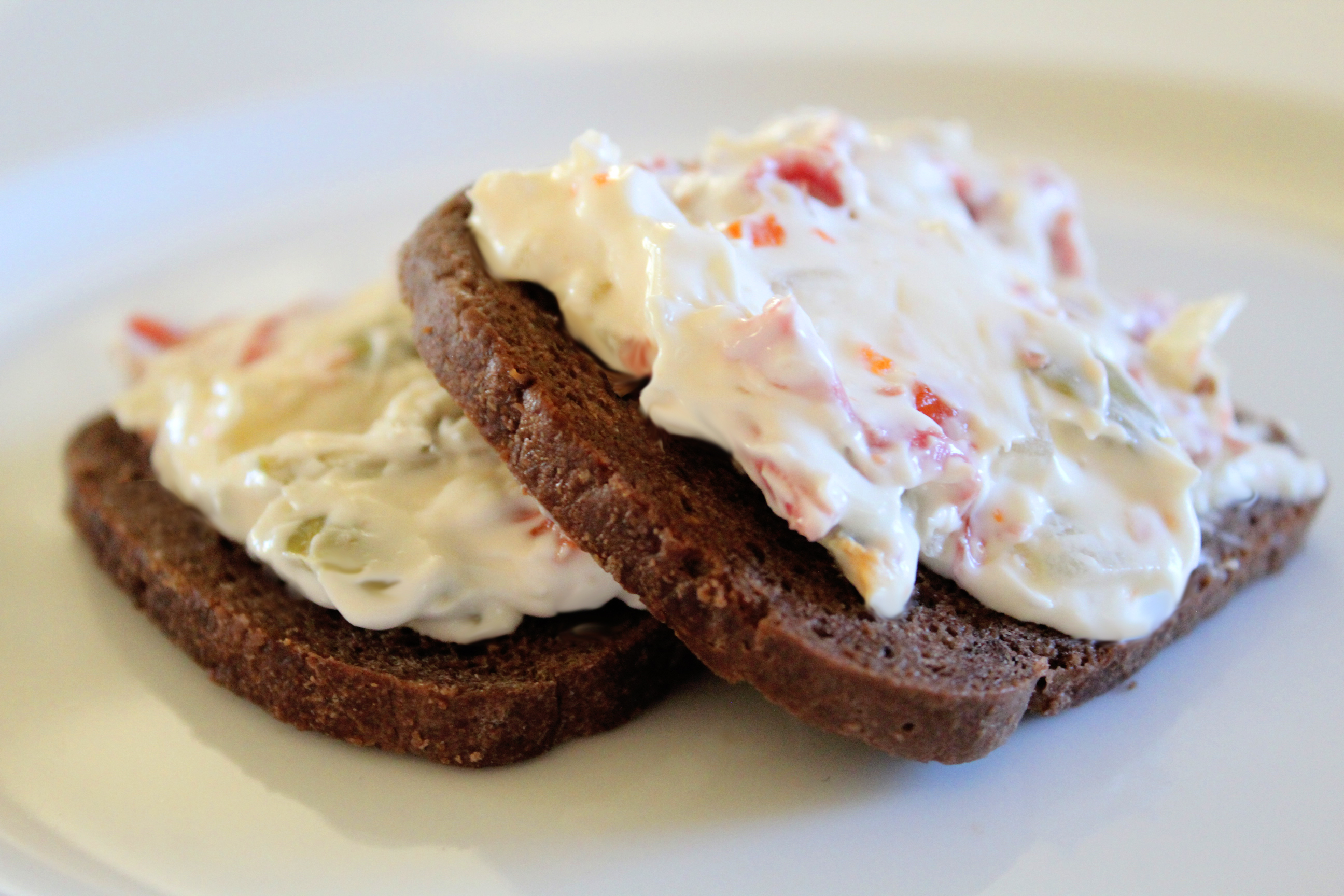 ---
Snowbird Recipe:
Beef Olive Spread Canapes
Creamy, flavorful, light and ever-popular as an easy, tried and true recipe that has stood the test of time. The crispy onions provide wonderful flavor and texture, olives bring the savory brine, and of course the neufchatel cheese is chilly and creamy. My mom has served "zippy beef olive spread" canapes for parties ever since I can remember, including my high school graduation party back in the 1980's. Over the years, I've developed this adaptation of my handwritten copy of mom's original version and it's just the right blend of everything. 
---
Snowbird meals tend to be much simpler, using fewer ingredients and a very limited selection of appliances and gadgets to prepare them. Choose the freshest, highest quality ingredients and find alternate ways to make your favorite recipes. Forget about what you don't have to cook with, instead focus on what you can accomplish with what you do have. - Midlife Snowbird
---
Ingredients
8 oz neufchatel cheese, room temperature
1/2 cup green olives with pimentos, quartered
1/2 cup white or red onion, finely diced
2 oz package chipped beef, cut into small pieces
1 T. cooking sherry
1 T. olive juice
1 T. dried minced onion flakes
1 teaspoon onion powder
1/2 teaspoon garlic powder
---
Suggested Brands: Carl Buddig® original beef, Holland House® cooking sherry, Pepperidge Farm® Dark Pump party bread, Keebler Club Original® crackers, Ritz® crackers
---
Preparation
Allow neufchatel (or cream) cheese to soften to room temperature or long enough to blend it easily
Dice the onion, then place in a medium bowl
Add the cooking sherry, olive juice and stir. Allow the flavors to fuse for a few minutes while chopping the remaining ingredients
Quarter the green olives
Slice the beef into similar sized pieces, approximately one half inch squares
Add all remaining ingredients to bowl and gently combine until thoroughly blended
Cover and refrigerate overnight or a few hours until flavors blend together
Serve chilled with pumpernickel party bread or plain butter crackers
---
Servings:
Approximately 2 cups
---
Serving Suggestion:
--As an appetizer or snack
--As a light open-faced sandwich
---
Equipment List:
--medium sized mixing bowl
--measuring cup
--measuring spoons
--cutting board
--knife
--spatula
---
---
HOME VS. AWAY: APPLIANCES, GADGETS
---
Share your own recipe...
What are your favorite seafood recipes? Side dishes? Desserts? Go-to party recipes?