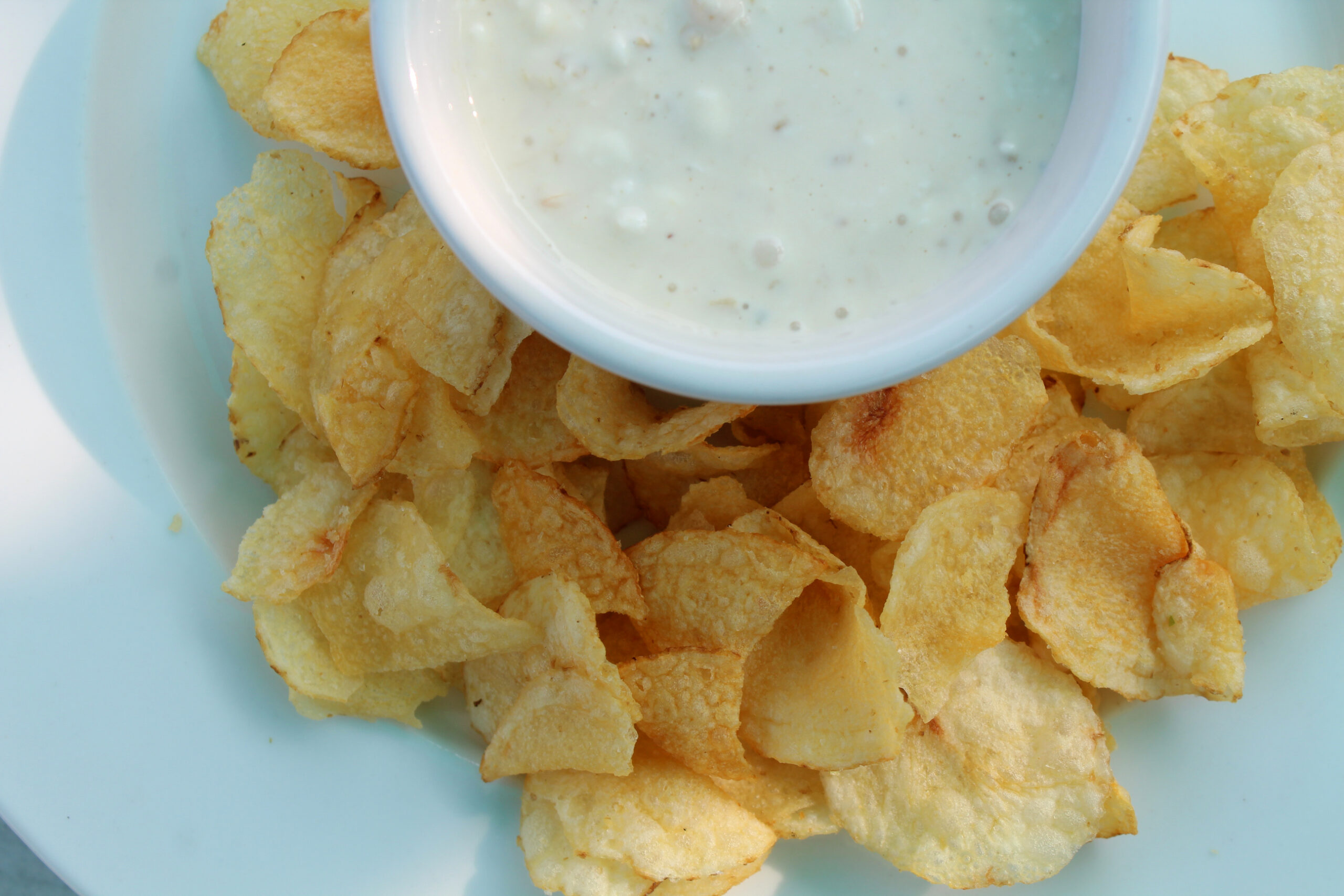 ---
Snowbird Recipe:
New England Clam Dip
It really doesn't get much simpler than this creamy New England clam dip recipe with only three ingredients plus a bag of your favorite crunchy potato chips. Minced clams, Neufchatel cheese and Worcestershire sauce are a classic combination for authentic clam dip.
Decades ago, I lived in an apartment and befriended Eileen, who lived downstairs. Eileen and her family moved to my Midwestern city from Massachusetts for a multi-year job assignment. Eventually we both moved away and guess what? We discovered our homes were directly across the street! It was one of those, "What are you doing here?" moments. Years later my friend moved back to New England, but we've stayed in contact for nearly 30 years.
Eileen served her signature New England clam dip for many gatherings she hosted and I've been making her recipe ever since. It's irresistably delicious and so easy. The total prep time is five minutes at the most. Just open the canned clams and stir them with Neufchatel or cream cheese and Worcestershire. It will be a thin dip and Eileen has always said that's the way it's supposed to be. Traditionally, clam dip is served with wavy potato chips, but any plain crunchy potato chips are delicious with it.
I see no reason to take away from the clams by adding more ingredients, so I don't add anything extra, but some recipes include sauteed shallots, hot sauce and lemon juice. Enjoy!
---
Snowbird meals tend to be much simpler, using fewer ingredients and a very limited selection of appliances and gadgets to prepare them. Choose the freshest, highest quality ingredients and find alternate ways to make your favorite recipes. Forget about what you don't have to cook with, instead focus on what you can accomplish with what you do have. - Midlife Snowbird
---
Ingredients
6.5 ounce can minced clams, undrained
8 oz. Neufchatel or cream cheese, room temperature
1 t. Worcestershire sauce
Crunchy potato chips, plain or wavy style
OPTIONAL: 1/4 t. garlic salt or to taste, minced sauteed shallots, hot sauce, lemon juice
---
Suggested Brands: Bumble Bee® clams
---
Preparation
Mix all ingredients with a whisk or fork, including the juice from the minced clams in a bowl
Refrigerate for several hours to let the flavors blend
Serve chilled with potato chips
---
Servings:
Approximately 1.75 cups
---
Serving Suggestion:
--As a starter, snack or appetizer
---
Equipment List:
--non-reactive glass or ceramic mixing bowl
--can opener
--measuring utensils
--fork or whisk
---
COOKING CLASS: FIVE ELEGANT APPETIZERS
---
---
HOME VS. AWAY: APPLIANCES, GADGETS
---
Share your own recipe...
What are your favorite seafood recipes? Side dishes? Desserts? Go-to party recipes?