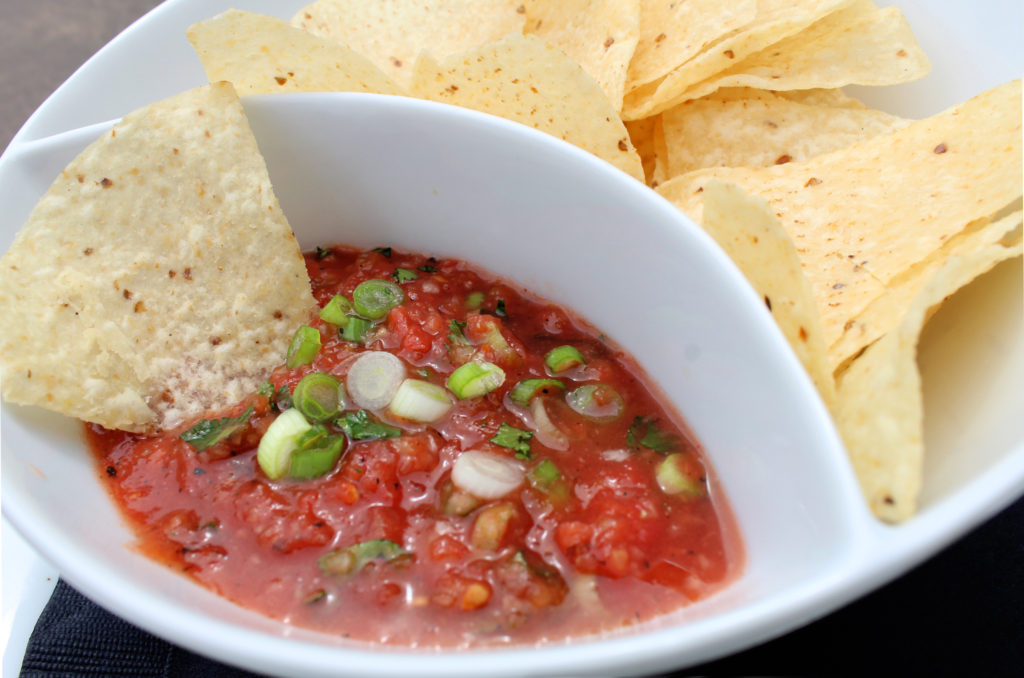 ---
Snowbird Recipe:
Fire Roasted Salsa
Quick, spicy salsa in less than 10 minutes
This salsa recipe is a fundamental addition to any collection because it is quick and primarily comprised of pantry ingredients that can be stocked in advance "just in case." Therefore, if you need to prepare a restaurant quality, last-minute snack suitable for guests, this is the one for you. It's spicy -- omit the jalapenos if needed to tone it down. This recipe is similar to my sister's "Winter Salsa" and was adapted from the Fire Roasted Salsa recipe given to me by the owner of a popular local neighborhood cocktail lounge near my winter home.
---
Snowbird meals tend to be much simpler, using fewer ingredients and a very limited selection of appliances and gadgets to prepare them. Choose the freshest, highest quality ingredients and find alternate ways to make your favorite recipes. Forget about what you don't have to cook with, instead focus on what you can accomplish with what you do have. - Midlife Snowbird
---
Ingredients
9 oz Tostitos® Cantina Thin & Crispy tortilla chips
14.5 oz can fire-roasted tomatoes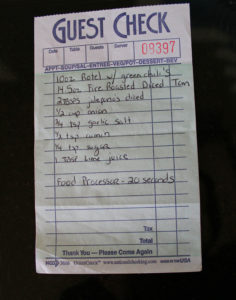 10 oz can of Rotel® tomatoes with green chilies
1/2 cup white or sweet onion
3 to 4 scallions (green onions), sliced
2 T. jalapenos, deseeded and finely diced
2 T. fresh cilantro
1 T. lime juice
1 t. cumin
3/4 t. garlic salt
1/2 t. sugar
1/2 t. onion powder
1/2 t. Creole salt
1/4 t. fresh cracked pepper
Preparation
Add undrained tomatoes, white onions, lime juice and seasonings to food processor or blender. Pulse for approximately 20 seconds until pureed.
Pour into a storage container or serving bowl.
Gently mix the cilantro, diced jalapenos and scallions into the tomato mixture to provide texture.
Cover and refrigerate for a few hours to let the flavors blend for best results
Serve chilled
---
Servings:
3.75 cups
---
Suggested brands:
Rotel® tomatoes with green chilies
Tostitos® Cantina Thin & Crispy tortilla chips
---
Serving Suggestions:
--Serve with tortilla chips
--Serve with burritos, enchiladas or tacos
--Add to taco salad
--Serve with Mexican or Spanish rice
--Serve with Mexican lasagna or casseroles
--Suitable for guests
---
Equipment List:
--food processor or blender
--can opener
--cutting board and sharp knife
--measuring utensils
---
---
HOME VS. AWAY: APPLIANCES, GADGETS
---
Share your own recipe...
What are your favorite seafood recipes? Side dishes? Desserts? Go-to party recipes?