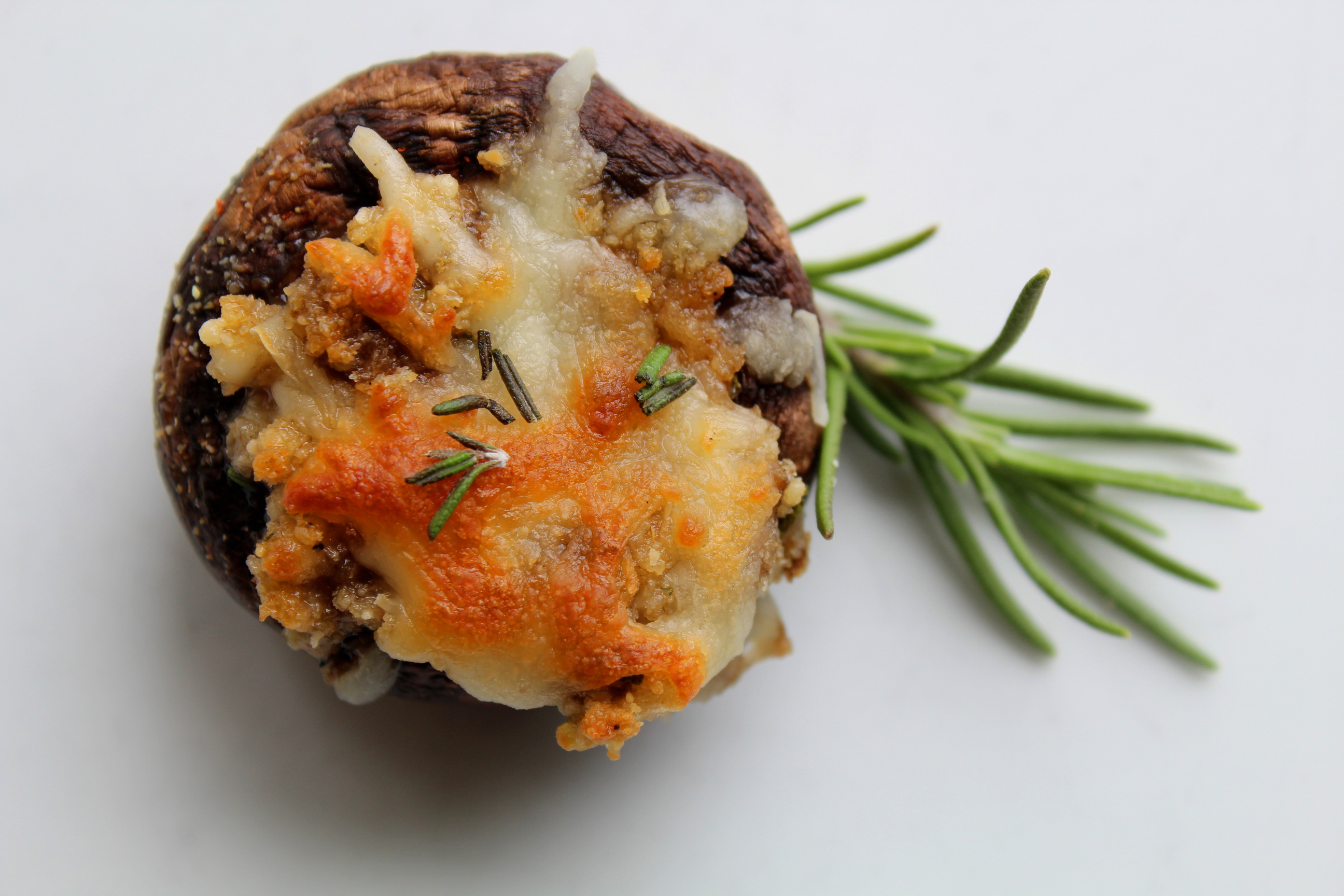 ---
Snowbird Recipe:
Baby Bella Stuffed Mushrooms
Fresh baby bellas, parmesan cheese, rosemary
---
Stuffed mushrooms may seem daunting to the novice, but the reality is they hardly require any effort and only a knife/cutting board to prepare, which is why they are perfect for snowbirds. Baby bella mushrooms have a longer life, hearty texture and are rich in nutrients. Fresh ingredients, as always, are key to the best results, especially fresh rosemary, which is the perfect flavor partner for mushrooms. I created this original recipe after years of making more complicated versions, but simple really is best. Serve stuffed baby bellas as an appetizer, side dish or meatless main. 
---
Snowbird meals tend to be much simpler, using fewer ingredients and a very limited selection of appliances and gadgets to prepare them. Choose the freshest, highest quality ingredients and find alternate ways to make your favorite recipes. Forget about what you don't have to cook with, instead focus on what you can accomplish with what you do have. - Midlife Snowbird
---
Ingredients
6 to 7 fresh whole baby bella mushrooms
2 T. Parmesan cheese
2 T. seasoned panko bread crumbs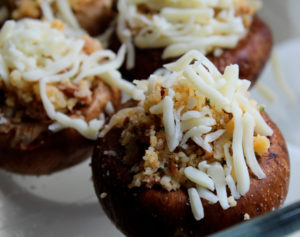 6 T. mozzarella cheese, reserve half
1 T. margarine or butter
1 t. dried minced onion
3/4 t. fresh rosemary, chopped fine, reserve 1/3
1/4 t. garlic salt
1/4 t. Creole salt
*Commercially grated Parmesan cheese from a store-bought shaker is perfectly acceptable
---
Suggested brands: 4C® Japanese Style Panko Bread Crumbs, Zatarain's® Creole Seasoning
---
Preparation
Preheat oven to 350 degrees
Clean mushrooms by removing any growing medium
Remove and trim ends of the mushroom stems, discard ends
Dice mushroom stems into fine pieces
Place mushroom caps into baking dish or pan
Sprinkle caps with garlic salt
In a small mixing bowl, gently combine Panko bread crumbs, Parmesan cheese, diced mushroom stems, dried minced onion, Creole salt, garlic salt, half of the mozzarella cheese and half of the minced rosemary
Melt margarine or butter in a small bowl in the microwave
Gently incorporate melted margarine into Panko bread crumb mixture. It should bind together, but not be soggy
Divide bread crumb mixture evenly to fill the mushroom caps
Top with remaining mozzarella cheese
Add a little water to the bottom of the baking pan to help steam the mushrooms
Bake, uncovered, for approximately 20 to 25 minutes until the mushrooms become tender, the cheese browns and the interior is hot
Garnish with remaining minced rosemary
Serve warm
---
Servings:
Six to seven mushrooms
---
Serving Suggestion:
--Ideal as an appetizer, side dish or meatless main
--Suitable for guests
--Serve warm or at room temperature
---
Equipment List:
--9 X 9" baking dish or baking pan
--small mixing bowl
--small microwaveable dish
--cutting board and sharp knife
--measuring utensils
---
---
HOME VS. AWAY: APPLIANCES, GADGETS
---
Share your own recipe...
What are your favorite seafood recipes? Side dishes? Desserts? Go-to party recipes?